WASHINGTON — "If you love me let me go." Brendon Urie's line from the 2013 song "This is Gospel" is more relevant than ever today, with the announcement that Panic! at the Disco is no more.
"We've been trying to keep it to ourselves, though some of you may have heard," Urie wrote in his farewell post. "Sarah and I are expecting a baby very soon! The prospect of being a father and getting to watch my wife become a mother is both humbling and exciting. I look forward to this next adventure."
"I am going to bring this chapter of my life to an end and put my focus and energy on my family, and with that Panic! At The Disco will be no more," Urie wrote.
Panic! at the Disco, which began in 2004, has largely been Urie's solo act for the past several years, as members of the band have drifted away to start other musical projects.
Over its 19 year run, the band has given anthems to countless teens and was a founding group in the emo punk scene of the early 2000s, alongside bands such as Fall Out Boy and My Chemical Romance.
The Grammy-nominated, multi-platinum band put out its seventh studio album "Viva Las Vengeance" last year and embarked on a global tour of the same name.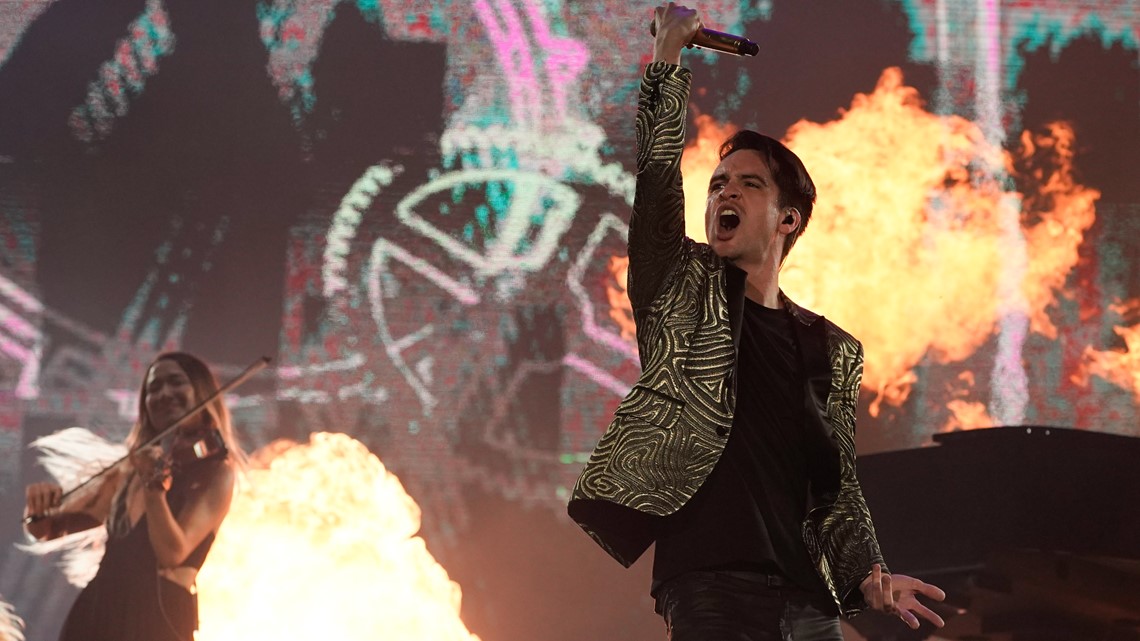 The record was a change in process for Urie, who cut everything live to tape in Los Angeles with production partners Jake Sinclair and Mike Viola.
The music details "the fine line between taking advantage of your youth, seizing the day and burning out" from the perspective of Urie's decade-plus career and Las Vegas roots.
"Viva Las Vengeance is a look back at who I was 17 years ago and who I am now with the fondness I didn't have before. I didn't realize I was making an album and there was something about the tape machine that kept me honest," the singer said at the time.
The album was the first music from Panic! since the 2018 release of "Pray For The Wicked," which featured five-time-platinum smash hit "High Hopes" and other chart-topping sings like "Hey Look Ma, I Made It," and "Say Amen (Saturday Night)."
Panic! at the Disco's final tour begins in Vienna on Feb. 20 and ends on March 23 in Manchester, England.