After more than 70 years, Walton County welcomed home the remains of a WWII veteran early Thursday morning.
According to the Monroe Local News, Seaman 2nd Class, Deward W. Duncan, Jr will be laid to rest next to his parents. Duncan was a member of the U.S. Navy and was stationed on Betio following the capture of Tarawa Atoll, the site reports.
The Defense POW/MIA Accounting Agency (DPAA) reports that Duncan died when a bomb dropped near his tent over Betio during a Japanese air raid 75 years ago on Jan. 12, 1944. He was just 19 years old. Before he died, he was assigned to Aviation, Construction, Ordnance, Repair, Navy Fourteen, Standard Landing Craft Unit 4.
The DPAA said he was buried in Cementary #33 that very same day. Two years after Duncan's death, the DPAA wrote that "the 604th Quartermaster Graves Registration Company (604th GRC) centralized all of the American remains found on Tarawa to Lone Palm Cemetery for later repatriation; however, almost half of the known casualties were never found. Duncan's remains were among those not recovered."
Three years later (1949), a military review board declared his remains non-recoverable, the statement said.
"In 2017, History Flight, Inc. notified DPAA that they discovered a burial site on Betio Island and recovered the remains of what they believed to be missing American service members who had been buried in Cemetery #33. The remains were turned over to DPAA in 2018," the DPAA announced in a release.
Walton County Sheriff's deputies went to the airport Thursday morning to meet the late sailor and proceeded down I-20 all the way to Social Circle then north to Monroe.
Scientists used dental and anthropological analysis and circumstantial and material evidence to identify Duncan, the DPAA reports.
"Of the 16 million Americans who served in World War II, more than 400,000 died during the war. Currently there are 72,741 service members (approximately 26,000 are assessed as possibly-recoverable) still unaccounted for from World War II. Duncan's name is recorded on the Tablets of the Missing at the Punchbowl, along with the others killed or lost in WWII. A rosette will be placed next to his name to indicate he has been accounted for," DPAA wrote.
Duncan will be buried June 8 at 11 a.m. at Rest Haven Cementary in Monroe, Georgia. He is also being buried with military honors, according to Monroe Local News.
WWII veteran back home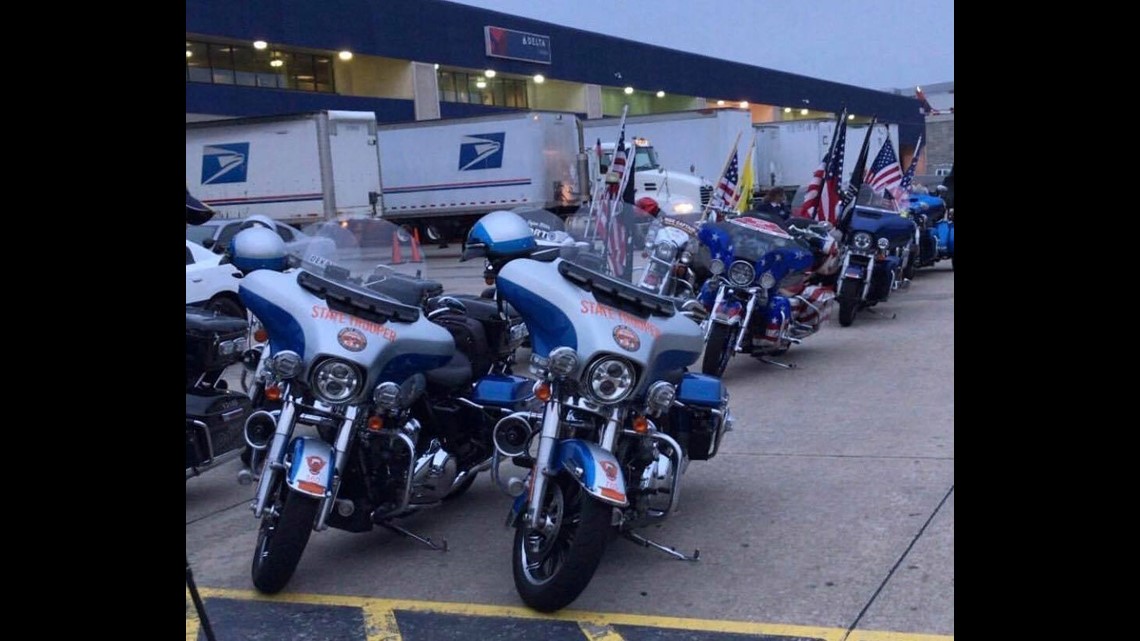 RELATED STORIES: