PERRY, Ga. — A Perry toddler had the chance to meet the officer who introduced her to her best friend on Wednesday.
Perry Police Officer Josh Brown gave 2-year-old Clara Shipes a stuffed pet at the Perry Independence Day Parade over the weekend.
Brown said he saw Clara reaching out for the police car and jumping up and down during the parade. That's when he gave the toddler a stuffed dog.
Clara's mom, Tammara Shipes, says Clara can't put the stuffed animal down since she received her new best friend.
The 2-year-old naps with "Biscuit the Dog," eats lunch and dinner with him, and even has shown him around their house.
"This small act of kindness turned into such a big thing for our little girl," Shipes said.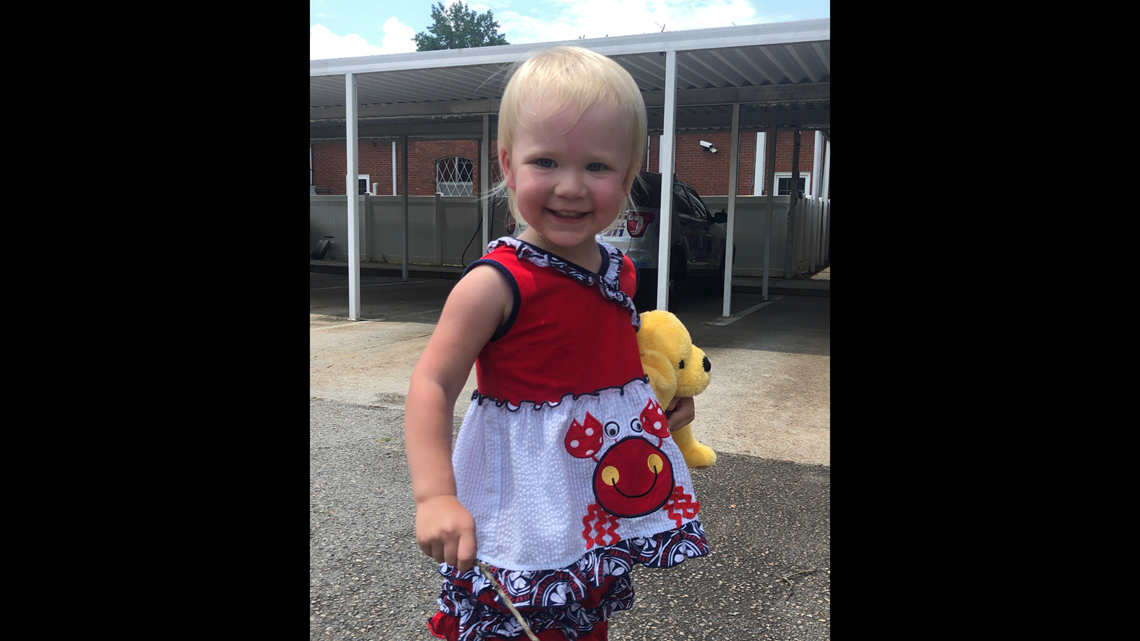 After seeing how much Clara warmed up to Biscuit, Shipes said she reached out to Perry Police Department in hopes of meeting the officer who gave her daughter a new best friend.
Perry Police Department later shared Shipes' message on Facebook, where it later received hundreds of shares and likes.
Officer Brown said he's just glad he could make Clara's day.
"We never do it for the recognition. We're just doing our job and helping the community the best we know how to do," Brown said.
To top it all off, Clara was able to sit inside a Perry police car and switch on the sirens with Biscuit and her new friend, Officer Brown.