MACON, Ga. — Filming continued in downtown Macon Thursday for a new Ron Howard movie, "Hillbilly Elegy." The parking lot at the Terminal Station has a row of trailers for movie actors and crew, but over on Poplar Street, it looked much different than it did earlier this week.
Radio Shack and Weber's Cafe were just two storefronts for the film. Now, crews have taken down the signs and letters off the windows.
Despite the change, parking spots along the street are still blocked off.
Over on Cherry Street, trailers are parked outside of the Tubman Museum.
"It's a big thing for parking. I feel like there's not enough parking downtown already, and for them to close roads and parking spots, it just makes it twice as hard to find somewhere to park," sats Jiin Sarrtsud, manager at Ladda Bistro, right up the street.
The cast and crew have been out and about all week, taking pictures with people, including Captain Randy Gonzalez with the Bibb County Sheriff's Office, who got a picture with director Ron Howard.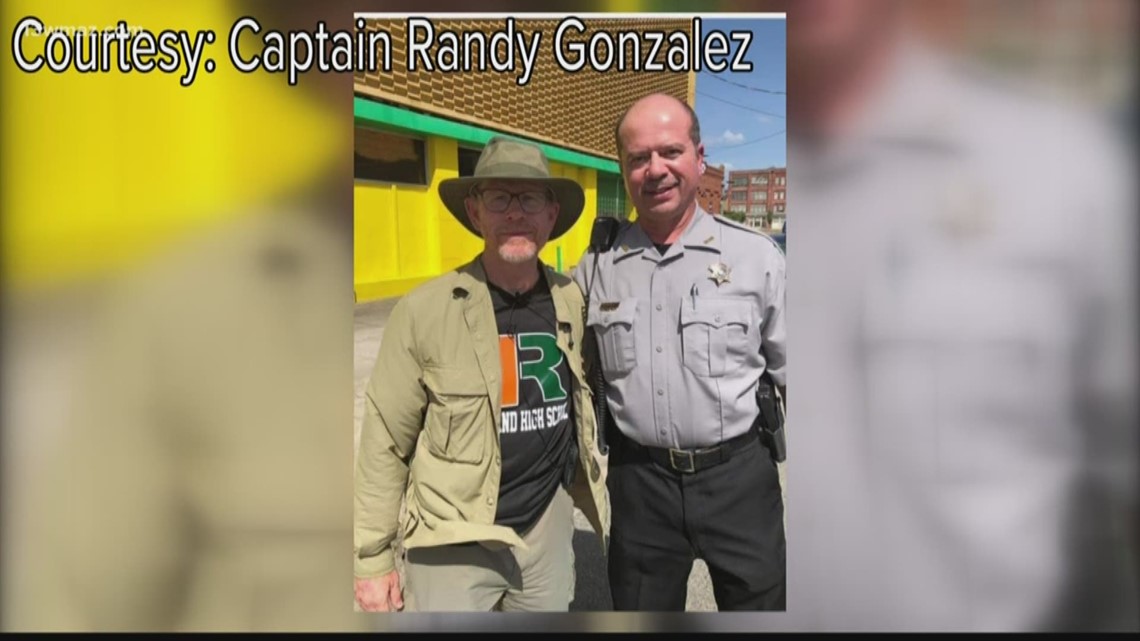 Ladda Bistro hasn't seen much of the traffic so far. With the weekend coming, they're hoping that will change.
"I'm hoping that it brings a lot more people down here towards our end of Cherry Street to check out the other business versus just being on the street that they're filming on," said Sarrtsud.
For now, people continue to be curious with who is in each trailer and will be spotted downtown next.
If you have any pictures with stars of the movie, send them to us on our Facebook account, or email them to news@13wmaz.com.