Caught in the Cross Hairs: Mayor Miller shares thoughts on teen violence, MVP and more
We are launching a new series "Caught in the Cross Hairs: The Risks and Remedies of Teen Violence," to shine a spotlight on the problem and find solutions.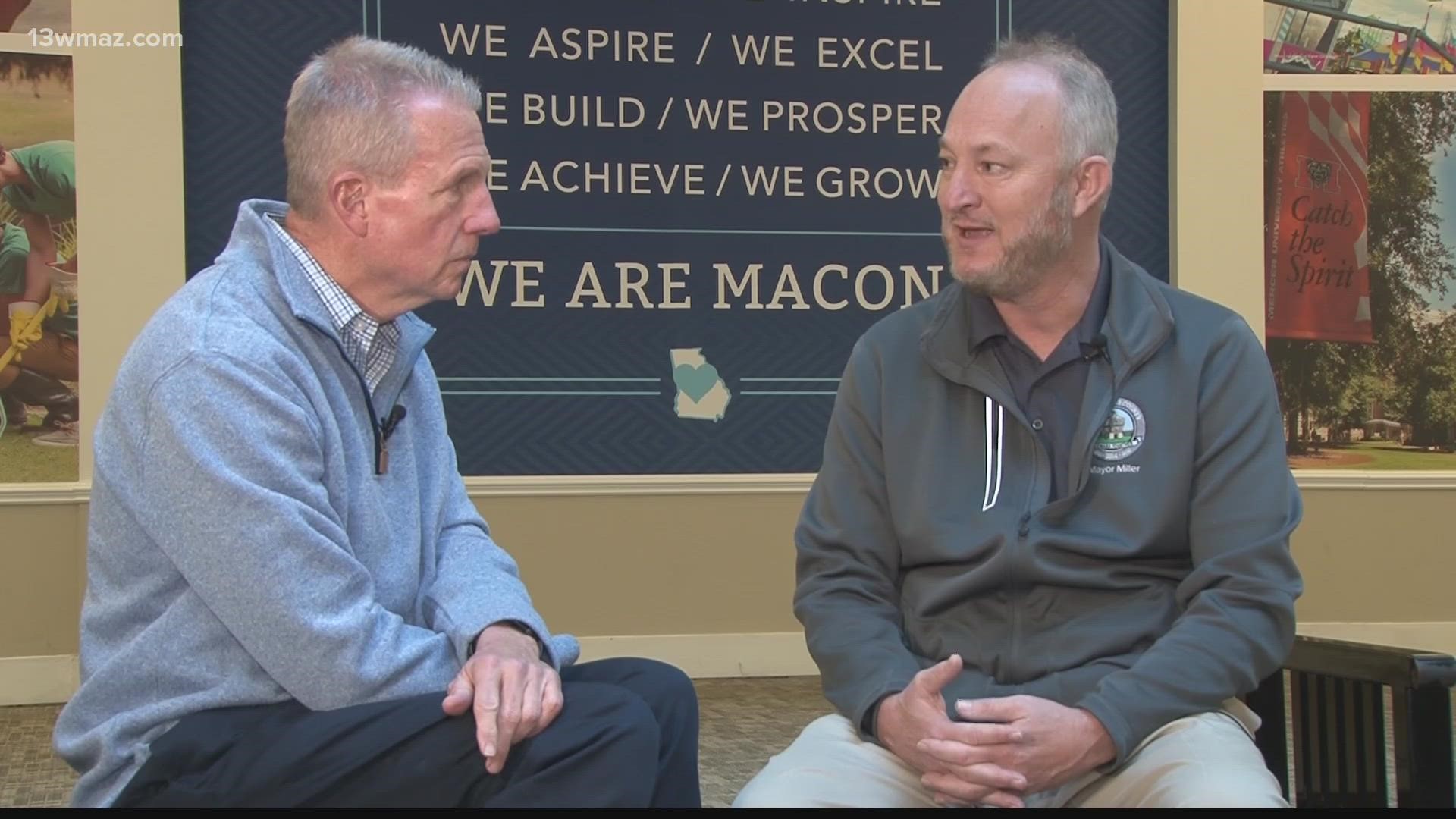 'We have to attack it early on, and that's what we're trying to do'
:
The families of 15 teens in Macon-Bibb County had to bury their children last year after losing them to gun violence.
The loss of those teens will have ripple effects beyond their homes and their schools, and sadly, the numbers keep climbing.
We start with Mayor Lester Miller and his vision for preventing the violence before it starts.
Miller has deep roots in the community. He is a product of south Macon and spent a lot of time inside the Macon Mall.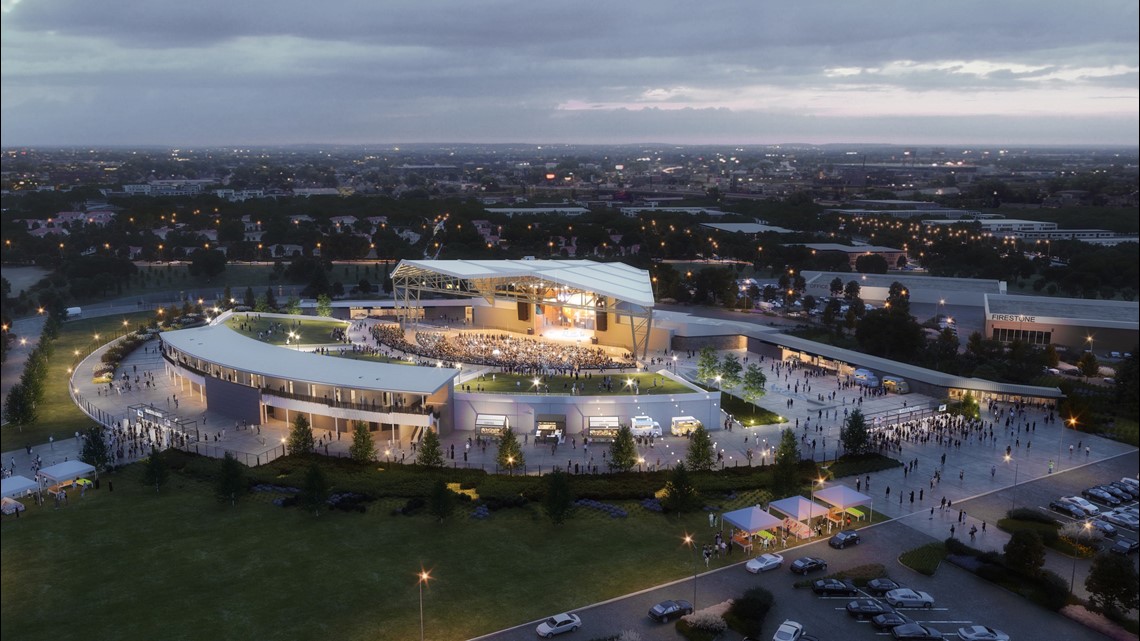 "I think about the Shoney's restaurant upstairs. My cousin worked there, my family worked there," he said. "Coming here with my family, but also my friends, and coming here to shop for back to school was always something we looked forward to every time. Going to the Toys-R-Us and having a wish list there."
He also remembers a time when disagreements among young people escalated and then were quickly resolved, but today's headline tells a different story, one in which teens settle scores with deadly weapons.
"Oh, yeah, we settled them on the playground and then we just forgot about it," Miller said. "Now, we don't have a lot of conflict resolution. Their first instinct now is to be bigger and badder and pick up a gun, and I think that's kind of where we went off track."
He believes revitalizing the mall can help get young people back on track. He's also optimistic his multi-pronged Macon Violence Prevention Program can make an impact on young lives sooner.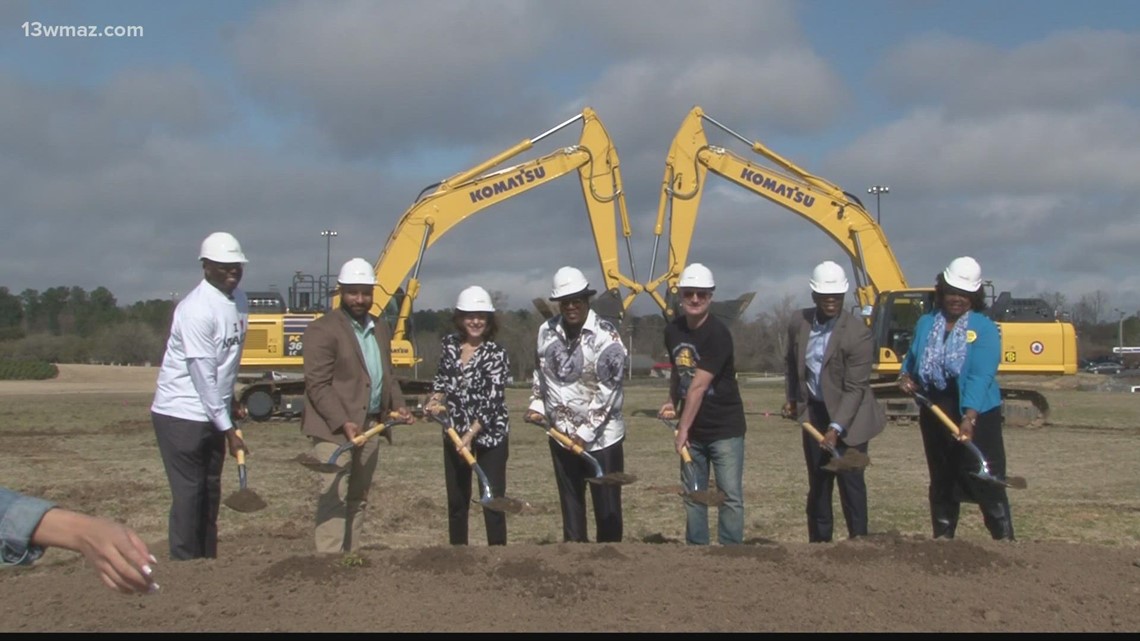 "I think it's a place to get them off the streets, get them into good jobs here, a place people can go shop and communicate together," he said. "We realize we need to get into the hearts and the minds and the activities of these youths as early as elementary schools -- by the time they get to high school, it's pretty late in the game."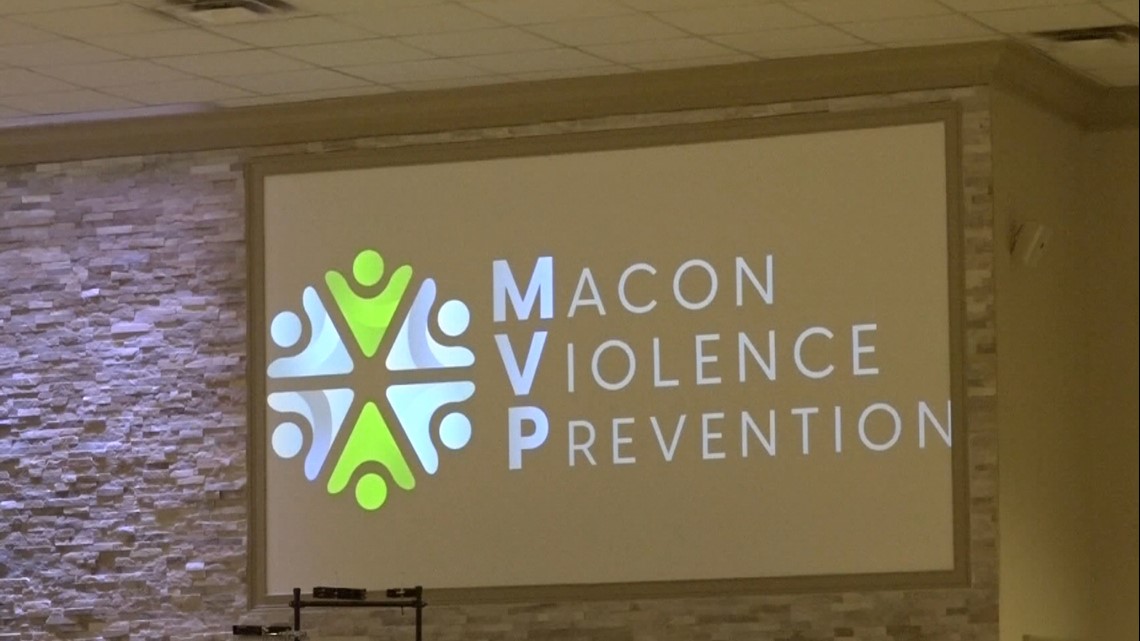 Miller added, "They've already decided whether they're going to join a gang, whether they're going to pick up illegal substances, or whether they're going to pick up a firearm."
He admits some criminal elements will always be out there, but hopes to engage young people head-on.
"You're always going to hear about crime -- it's always going to be there. Some of this is not preventable, but we have to attack it early on and that's what we're trying to do," he said "You've got to get in their face. You've got to let them know that there's a connection there. It's hard to ignore someone who's struggling and having problems if you meet them."
The goal is simple: changing and saving lives.
"If you ask me what keeps me up at night, it's losing the life of someone, particularly a young person, knowing that I could not have done anything about that but trying to learn from what happened and trying to see if we can do something about it and change that trajectory," Miller said.
'The courage to invest in solutions that may not bring fruit immediately'
:
We just touched on Mayor Miller's campaign to combat violence in Bibb County, the Macon Violence Prevention program.
Let's take a closer look at how it started and where it stands now.
The mayor announced the MVP program back in June 2021, saying, "Macon-Bibb County is experiencing an unacceptable spike in crime."
It united elected officials, community leaders, agencies, and organizations in the fight.
Next, they asked folks across the county for their opinions on the causes of crime and for solutions, "Because that's really the only way we can attack this violence is if we empower community members who have invested interest in seeing a change," a community member said during an MVP forum.
More than 1,800 people attended 14 meetings or completed a survey online.
Based on those comments, in September 2021, the MVP leadership team identified 18 strategies. Those include:
Improving education and youth activities
Expanding mental health resources
Building relations between law enforcement and the community
Fighting blight
Reducing homelessness
Engaging the faith community
The county released the strategic plan in December 2021.
Next, they got to work implementing it. Nearly a year later in October 2021, Miller updated the county commission and the public on MVP.
He talked about millions in investments, including:
$5 million for the Brookdale Resource Center
$2.5 million for the Community Foundation of Central Georgia
$1.6 million to the Violence Interrupters program
$700,000 for Macon Mental Health Matters
Nearly $3 million on code enforcement and fighting blight
At that October meeting, representatives from several programs talked about how MVP grants helped protect abused and neglected children develop youth activities or bring jobs to town.
Another part of crime prevention, holding businesses accountable.
Since last April, the county filed six lawsuits and complaints against motels and stores accused of breeding crime.
Despite the progress, Miller knows it's a long road ahead.
"The root causes of violent crime runs deep. True, long-term prevention requires that politicians have the courage to invest in solutions that may not bring fruit immediately," Miller said.