LAWRENCEVILLE, Ga. -- The family of a 3-year-old who died of malnutrition and neglect, says Georgia's child welfare agency should pay for their role in her death.
Reygan Moon weighed 14 pounds - half of a what a 3-year-old should weigh - when she died in July.
Her mother, Devin Moon, is charged in connection with her death. The family of Reygan reported Devin on at least 5 separate occasions to the Division of Family and Children Services (DFCS). Following Reygan's death, DFCS released a 188 report detailing several "red flags" and admitting they didn't follow up on her case.
► 'It didn't have to happen this way' | Grandmother of starved girl speaks
► Police: Child starves to death after being left alone while mother dances at club
Director of Child Welfare for DFCS Keith Bostick said caseworkers need better training and apologized for the mistakes of the department.
"We will not allow Reygan's death to be in vain," he said. " But that we will learn from that."
But Deborah Anne Walton-Moon, Reygan's grandmother, said they want more than an apology.
"Just apologizing, that's step one, but that's still not good enough," she said. "They should pay for it."
The family says they are considering legal action and hope to use whatever funding or support they receive to implement a program to keep other families from the same fate.
"I think they ought to be held accountable because we told them - on more than one occasion," said Reygan's uncle, Marcus Lampkin.
The report details several instances of lax attempts to check on the welfare of Reygan.
In one instance, DFCS noted that, instead of making a house visit, a text was sent to Devin concerning the welfare of the child. Devin was allowed to send a picture back as proof.
"It makes me feel like they don't care," said Walton-Moon.
On Oct. 6, 2017, a case manager reported Devin felt overwhelmed with caring for the child and disclosed, at first, she did not want the child due to how the child was conceived - from a one-night stand.
In the same month, a case manager noted the VC (victim child) was small for her age, but the case manager noted no other concerns. Family members said they reported Reygan was "skin and bones" and was malnourished.
Reygan's aunt, Demetria Lampkin said, at the time the child "was very, very thin" and that "her stomach stuck out. Anytime she ate, she became bloated."
Yet, each complaint made against Devin was eventually closed.
"It was obvious that something was wrong," said Demetria. "How can there be concerns, but the case be closed."
"We don't know how many babies or toddlers lost their lives to DFAC because no one followed up," Walton-Moon added.
No follow-up was another common theme through the review from DFCS. The reviews note "several concerns around Devin's ability to care for the child and no follow through from DFCS.
Despite that, the review shows "no follow-up on concerns of Devin not working, not in school and struggling to take care of child."
The review also lists instances of contradictory information, including an example where a case manager "documented that there are concerns of impending dangers, however, the checkboxes selected indicated there were no impending dangers and the victim child was safe."
PHOTOS| 2-year-old Reygan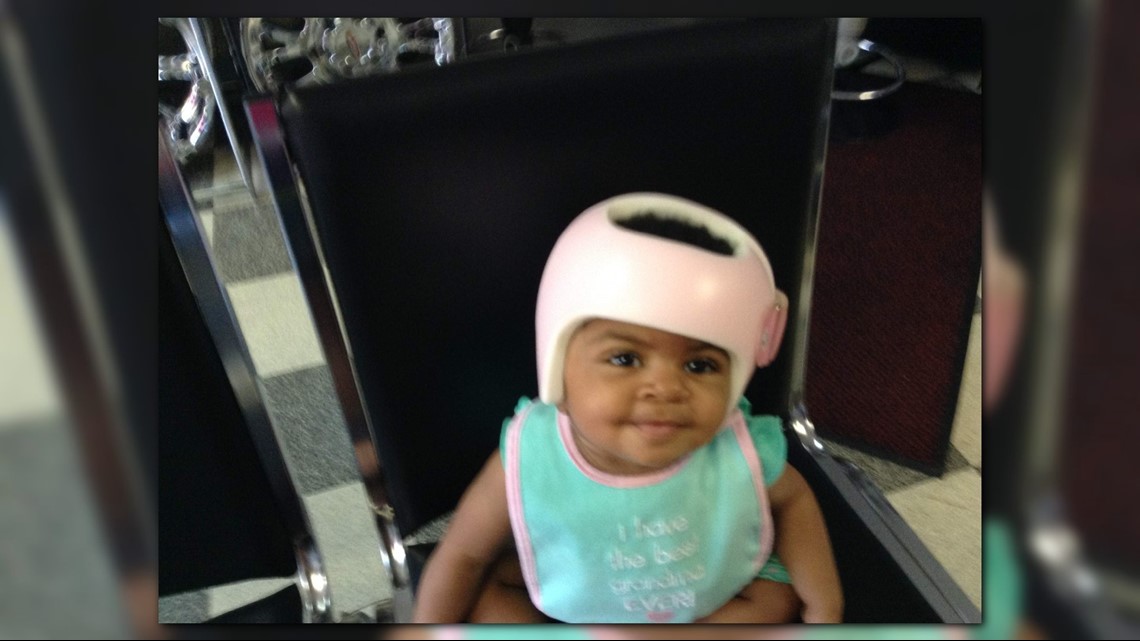 At the end of the review, in a section called "Teachable Moments," it reads "history was critical in the last two reports of this case as well as the family outcry for help along with concerns with the biological mother's ability to care for the victim child on her own."
The family says DFCS ignoring multiple calls, complaints, and history regarding Reygan's condition, are the main reasons they want DFCS to be held accountable for their actions.
"We were begging DFCS to let us have the baby, to let us see the baby," Walton-Moon said. "It didn't have to come to this."
PHOTOS: Reygan Moon's funeral