The Crisp County Sheriff's Office has identified the alleged shooter in an overnight homicide in Cordele.
They say he's 26-year-old Michael Savage.
The sheriff's office and the Georgia Bureau of Investigation responded to the scene of a shooting around 10:30 p.m. in the 2200-block of Roosevelt Street.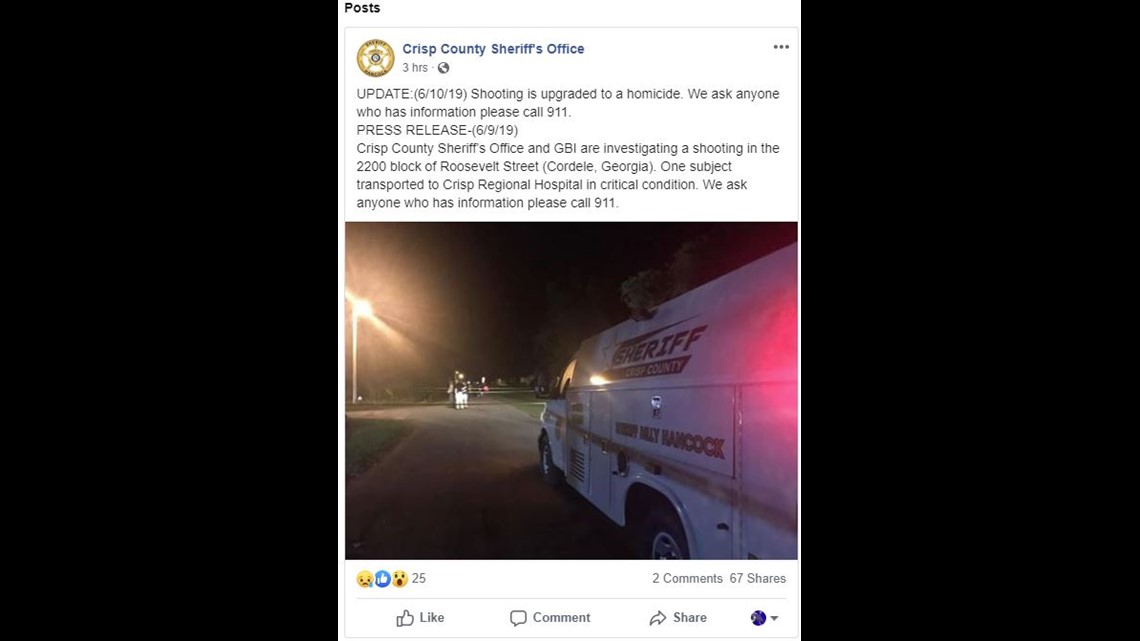 Initially, Kenneth Armstrong was taken to Crisp Regional Hospital in critical condition after being shot multiple times.
The agency later posted an update to Facebook saying the case is now being considered a homicide.
Anyone with information on the shooting is asked to call 911.
This is a developing story. Stay with 13WMAZ for updates.