GLENWOOD, Ga. — A man and woman in Wheeler County are charged with causing about a half million dollars damage to a closed hospital there.
"This place is a disaster. I mean, it's almost like a tornado came through," said Josh Giles.
It's hard to tell now, but five years ago, this place was a hospital. Since the Lower Oconee Regional Hospital closed, Giles oversees the building along with the Wheeler County sheriff.
On June 19th, they found it trashed.
"I mean just wow. It's just destroyed," Giles said.
Jesse Smith and Candy Yeomans both face several charges, including felony burglary and criminal damage to property, according to an incident report.
They were arrested last month after a caretaker for the former Lower Oconee Regional Hospital in Glenwood found the damage and notified the sheriff's office.
"It's upsetting, but things happen. There's nothing really I can do to stop vandals," said Giles.
According to the report 20 to 30 windows were broken, every fire extinguisher was discharged, about 20 doors were damaged, all of the glass around the nurses' station was damaged, and every sink was busted.
Wheeler County couple charged with trashing closed hospital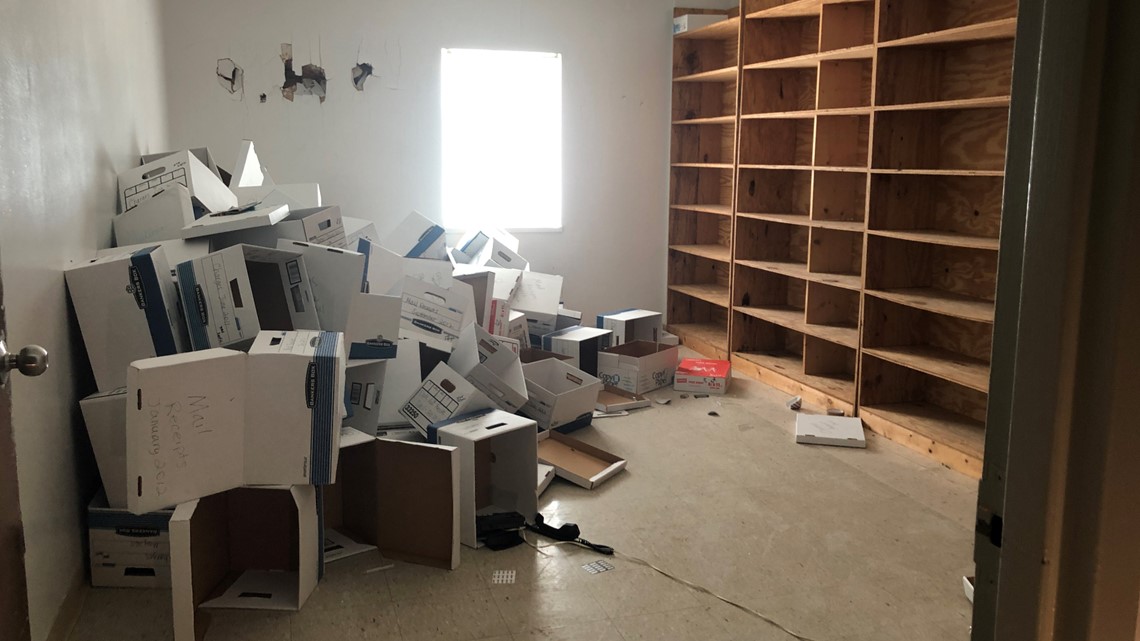 Also, every TV and most computers were damaged, trash, paper, and ink cartridges were strewn around the building, and all the glass in the pharmacy was broken.
He says Smith and Yeomans were arrested after a witness reported seeing them leave the property. Investigators also took shoe prints and fingerprints around the building.
We asked Wheeler County Sheriff's Office investigator Curtis Hay: Why trash it?
"We have no idea. We have no idea behind a motivation," said Hay.
Hay says he has never seen vandalism this extreme.
"This community, it's a pretty good community, everybody pretty much watches out for everybody's stuff, so most people aren't just going to come destroy anything just for the sake of destroying it," said Hay.
He says they were both on probation for a previous charge of stealing shopping carts from a Dollar General and disassembling them at home. He says he is not sure why they did that either.
The caretaker, the son of the couple that owns the building, said the vandalism happened sometime between May 1 and June 19.
"Fire extinguisher, stuff everywhere, the place destroyed, every piece of glass just about broken, almost every sink. This place is a disaster," said Giles.
The only item missing, according to the report, was a wheelchair.
Giles estimates the damage at half a million dollars. He says they let the insurance expire after December 2018, so it's a long road to recovery.
"It's going to be a long clean up, I mean we are talking weeks. I mean it is bad," says Giles.
Giles says that before the damage, the owners hoped to sell it for an office building, an urgent care center, or possibly a rehab center, but after this extensive damage, there is no telling when that could happen.
The Lower Oconee Regional Hospital closed in 2014 after years of dire money troubles — troubles that its owners said were typical for small rural Georgia hospitals. The closing put 100 people out of work.
RELATED: Money troubles close Wheeler Co. hospital