'You never know what tomorrow's going to hold': Hurtado's cancer survival story inspires Bears
The six-foot-seven point guard is a survivor of stage 3 testicular cancer.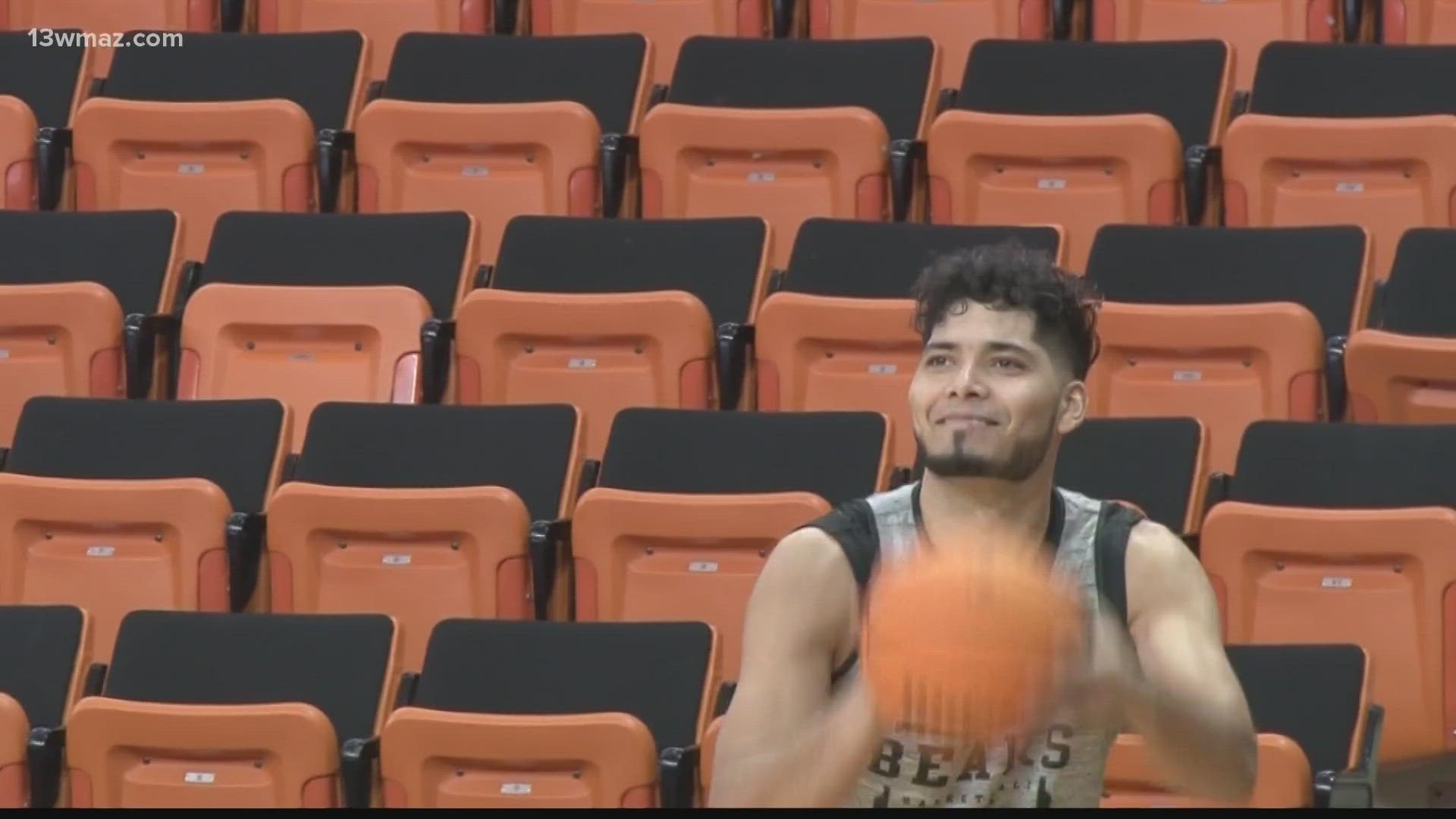 'You never know when it's going to be the last day out there'
:
"I'm just trying to have fun, man. You never know when it's going to be the last day out there. I never know when it's going to be my last day playing."
Those words from Mercer Basketball grad transfer Luis Hurtado still ring true, because in March of 2019, Luis's last days playing had almost certainly arrived.
At the age of 21, Hurtado was diagnosed with stage 3 testicular cancer while playing basketball at the University of Alabama Birmingham.

"Those were some of the worst days of my life," Hurtado said. "Those days were days I couldn't even get out of my bed or I couldn't even eat. And then you lose the hair and look in the mirror being my age and go, what's going on?"
Four separate rounds of chemotherapy treatment were required to successfully kill cancer which had spread up to Luis's neck.
And then in November, Luis was back on the floor.

"When I heard that, I took it as something that God put it on my path for me to overcome and just help me become the man that I am right now," Hurtado said. "I knew that one day I was going to play basketball again."

Fast forward four years later to Mercer and cancer still impacts Luis -- but in a totally different kind of way.

"Going through that process taught me to understand that you have to live the present and live the moment," Hurtado said. "Be cheerful, be happy, there's nothing to be mad about. You never know what tomorrow's going to hold."
"He got an elbow in the face by David Craig, one of our big guys," head coach Greg Gary said. "His tooth went through his bottom lip all the way through. Quite a few shots need to be in there to numb it. So after it was done I said, 'man, that looks like it hurt.' And he said, 'yeah pretty painful, but not as bad as that chemo that I had to take every day.'"

The Bears have faced their share of challenges this season, but Luis certainly has too.
And that's why even when the shots aren't falling, he's still smiling.

"It is special to beat that and to still be able to do what you love," Gary said. "Man, he walks into the office and practice, always personable, it's good energy that you feel from him right away. You always want to be around people like that."
"It's a blessing to be standing up, waking up every day and getting to practice," Hurtado said. "Two or three years ago, I didn't think that was going to happen."
Because for Luis Hurtado, nothing matters more than right here and right now.

"My time will come, and I still believe in that," Hurtado said. "And I'm just being patient and putting everything in God's hands to show me the way of where I need to be. Sooner or later, I'm going to be a guy that is going to complete his dreams, and I'm excited for that."
Luis hopes to play basketball at the professional level, whether it be in the NBA or overseas.
'You never know what tomorrow's going to hold': Hurtado's survival story inspires Bears