ATLANTA — Mother's Day will forever have a different meaning for one mom who recently had to bury her only child.
Martha Bowden said her worst nightmare became her reality on May 13, 2019. That's when she found out her son Robert was dead.
"The worst was when our two town policemen knocked on my front door and I had to confirm that Robert Bowden from Atlanta was my son," she said, as she stood next to Atlanta Police officers who gave an update on the case.
APD investigator James White said witnesses and nearby surveillance cameras captured Robert walking near the intersection of Roswell Road and Ivy Parkway NE on the morning of May 13 - the day after Mother's Day.
"He was missed by a passing motorist and then fell into the northbound lane of traffic," White said. "A few moments after falling he was struck by a red SUV which caused fatal injuries."
Police said the driver left the scene. It's been several weeks since the hit-and-run and officers are still trying to track the person responsible for killing the 31-year-old.
RELATED: Police search for driver of dark sedan in deadly Buckhead hit-and-run
"My husband and I are crushed and shattered but we asked for you to come forward and my son would ask you too, as well," Martha Bowden said.
She traveled from New Jersey to Atlanta to attend the news conference APD held about her son's case on Wednesday. She described him as a man that made friends with everyone.
"He adopted Atlanta as his own," she said.
Man killed in hit-and-run in Atlanta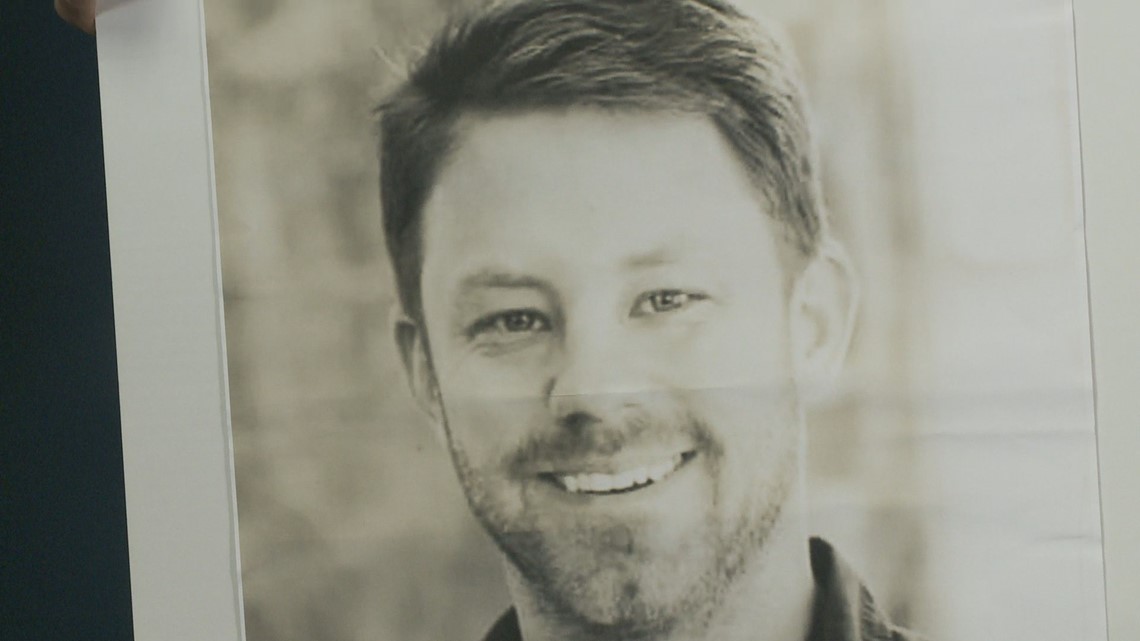 She said Robert was very active and volunteered on Saturday mornings to feed the homeless. While she's in town, she plans on meeting with the group he helped.
"I miss him and I will forever," she said as she reflected on the last time she spoke with him.
"Earlier that day was Mother's Day. His last words to me - because my husband and I were actually driving north from Florida - was, 'I love you and Happy Mother's Day.'"
"I miss his daily phone calls," she said.
Martha Bowden said she has not been able to sleep in a month.
"I would not wish this on anyone and I pray for this person and their family," Martha added.
APD is encouraging anyone who knows anything about this hit-and-run case to contact Crime Stoppers.
ALSO READ:
Sophie's Nightmare: How a Georgia mother allowed her boyfriend to impregnate her 10-year-old
Man with Down syndrome, recognized for working at same McDonald's for 27 years, dies
Arabia Mountain High School dance team member dies
Here's what will happen next for newborn found abandoned in woods