SOUTH FULTON, Ga. — Police say a driver was killed after getting into a head-on crash with an unlicensed teen who took her mom's car without asking.
It happened around 10 a.m. at the intersection of Flat Shoals Road and Guilford Lane.
According to City of South Fulton Police, one of the vehicles was traveling east on Flat Shoals Road and the other was traveling west. When both drivers approached Guilford Lane, police said the 16-year-old driver looked down to adjust the A/C - then the two cars collided.
The man driving that car was killed.
Photos: Fatal accident on Flat Shoals road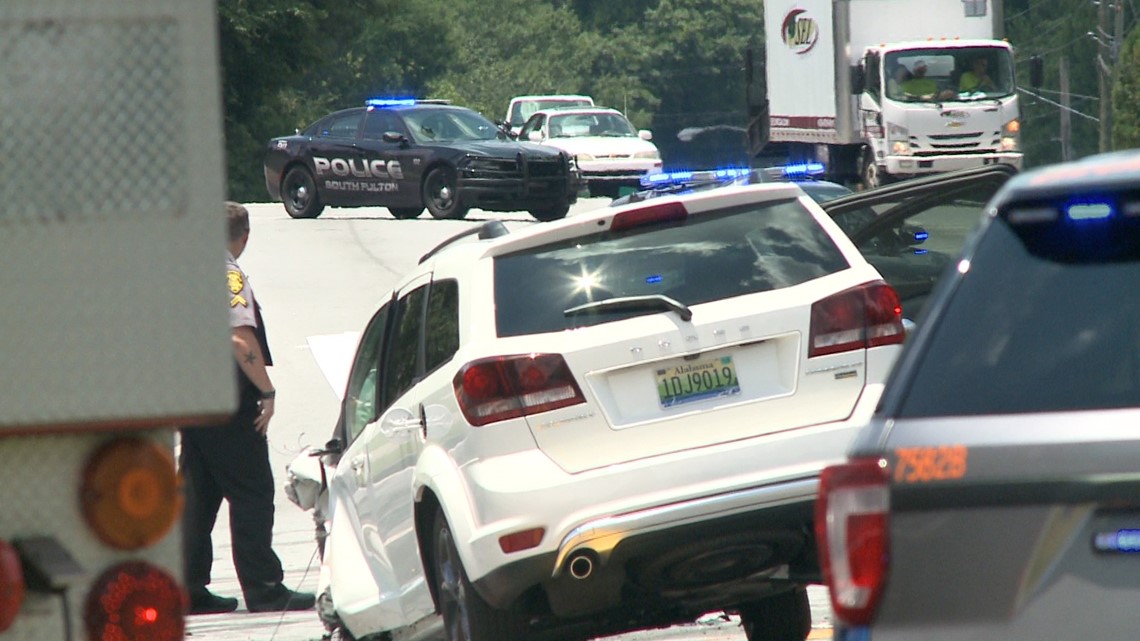 Police are still investigating to determine the cause of the crash. The Georgia State Patrol was called in to assist in the investigation. Police are still reviewing whether any charges should be filed and who was at fault in the crash.
At this time, police are not releasing any more additional information on the drivers.
MORE HEADLINES