The 2017 Atlantic Hurricane Season will go down as one of the most active and costliest seasons to hit the United States.
We saw seventeen named storms, ten hurricanes, and six of those were major hurricanes with wind speeds greater than 110 miles per hour (mph). It ranks 2017 in third place for the most major hurricanes in a single year behind 1961 and 2005.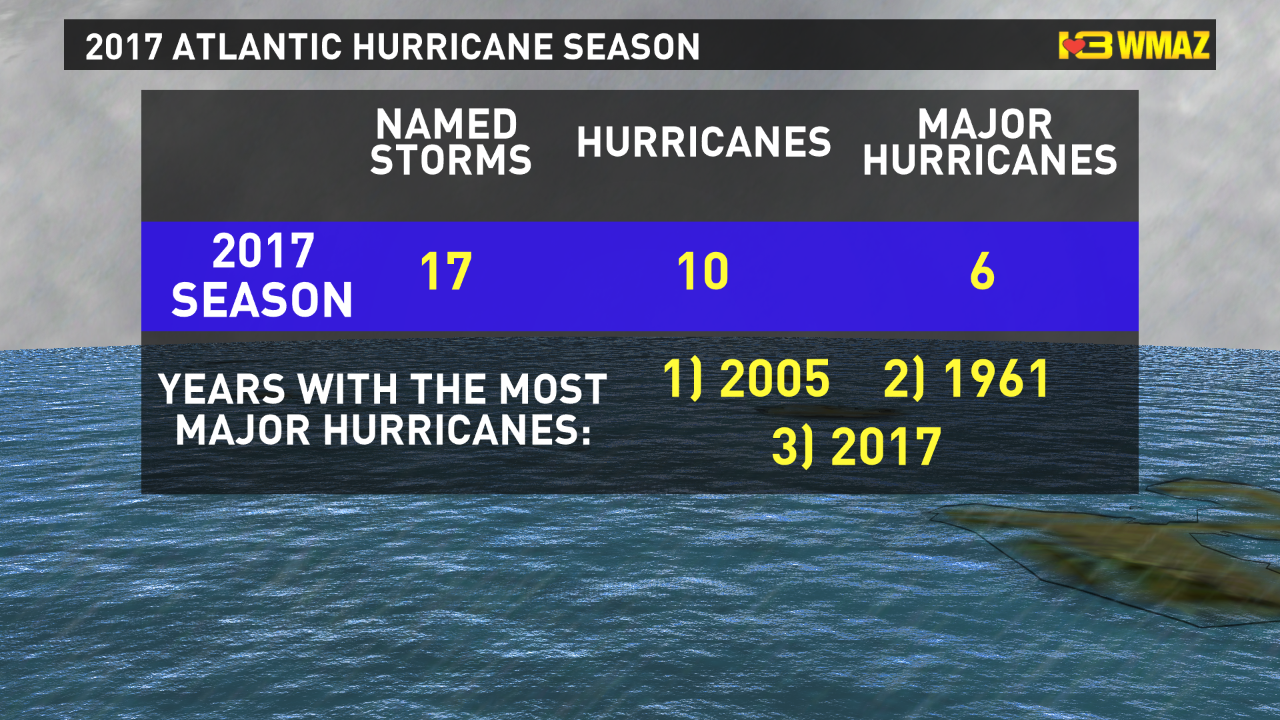 The first storm of the season, Tropical Storm Arlene, formed before the season actually started on April 20, 2017. Hurricane season begins on June 1st. It ends on November 30th.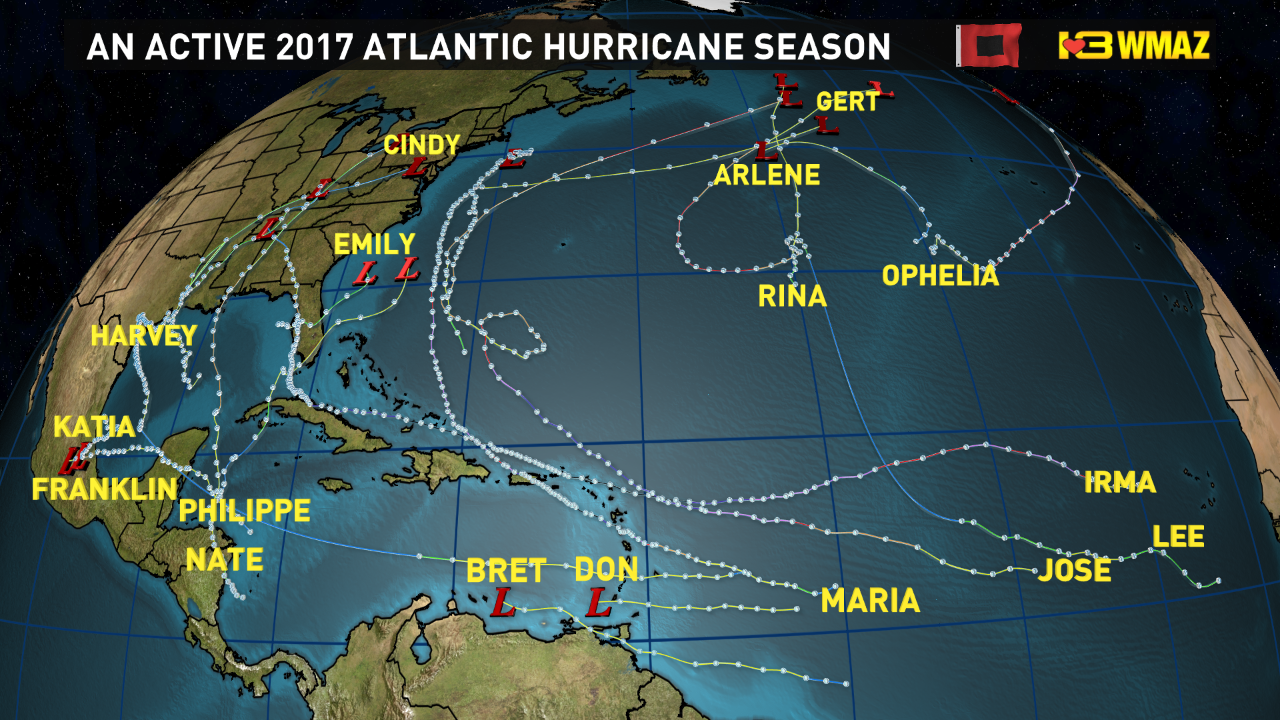 The season ramped up in August and September with 10 consecutive storms achieving hurricane status. The last time that ever happened was in 1878, 1886, and 1893 according to Phil Klotzbach, Meteorologist at Colorado State University.
Hurricane Harvey rapidly intensified into a Category 4 hurricane in late August and made landfall at Aransas Bay, Texas packing winds of 130 miles per hour. It ended the drought of major hurricanes making landfall in the United States. The last time it had occurred was in October of 2005 when Wilma made landfall in Florida. Harvey stalled and produced heavy rain and catastrophic flooding in parts of Texas and Louisiana. One location recorded 60 inches of rain which broke the U.S. record for most rain to ever fall from any storm system. Harvey will likely rank in the top three for the most costliest hurricane to hit the United States.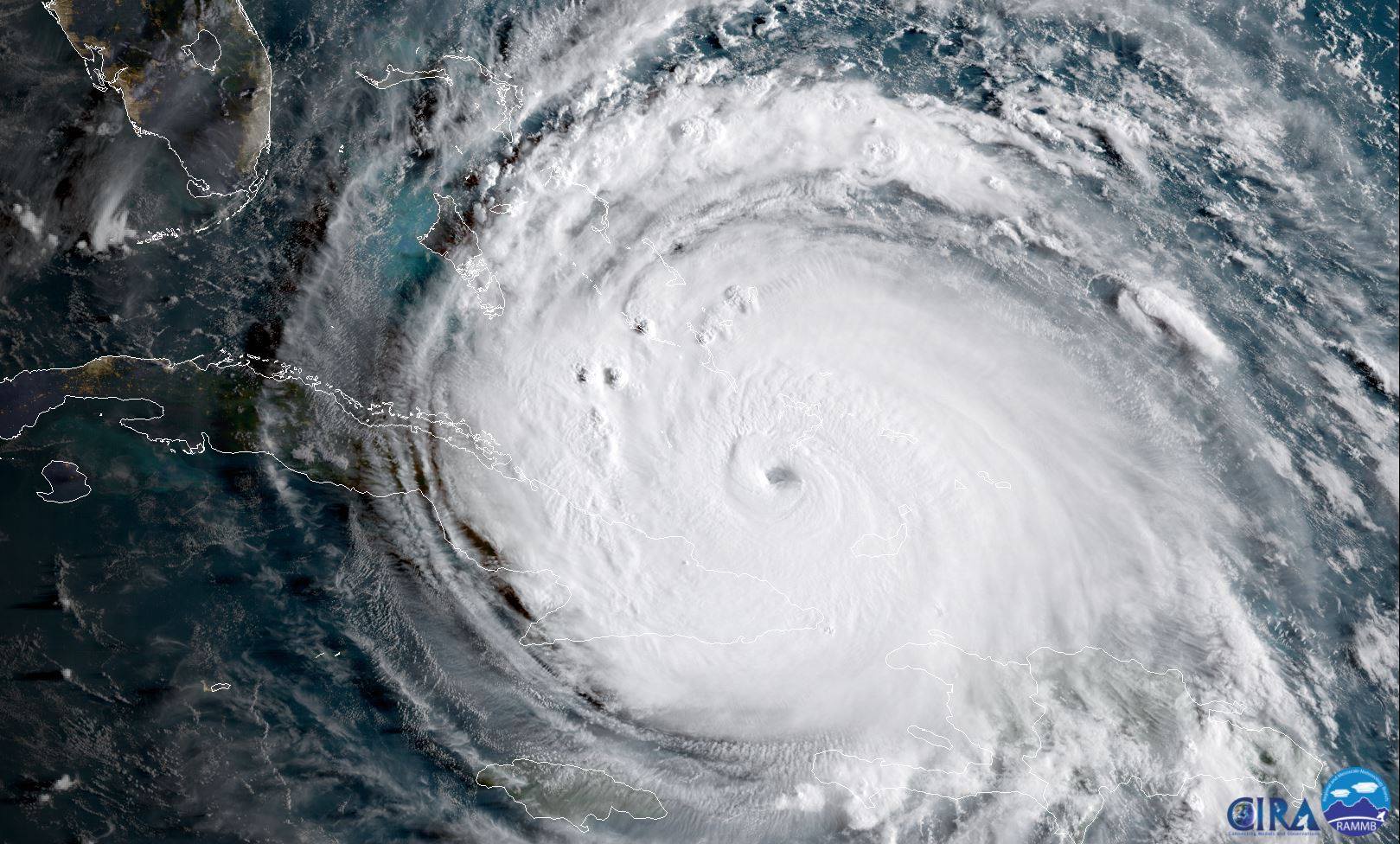 Hurricane Irma formed after Harvey and intensified into a major hurricane. It reached a maximum sustained wind of 185 mph for 37 hours. We have never witness that feat in the satellite era. Irma devastated the U.S. Virgin Islands and made landfall in Cudjoe Key, Florida as a Category 4 hurricane.
We watched Irma create widespread power outages across Florida and Georgia. 95 deaths were reported from Irma.
Hurricane Maria formed in the deep Atlantic and ballooned into a Category 5 hurricane that devastated Puerto Rico and St. Criox. The storm grew from a tropical depression to a category 5 in just 54 hours.
Maria killed at least 38 people and the affects continue in Puerto Rico. Much of the island is still without power. The death toll will likely increase.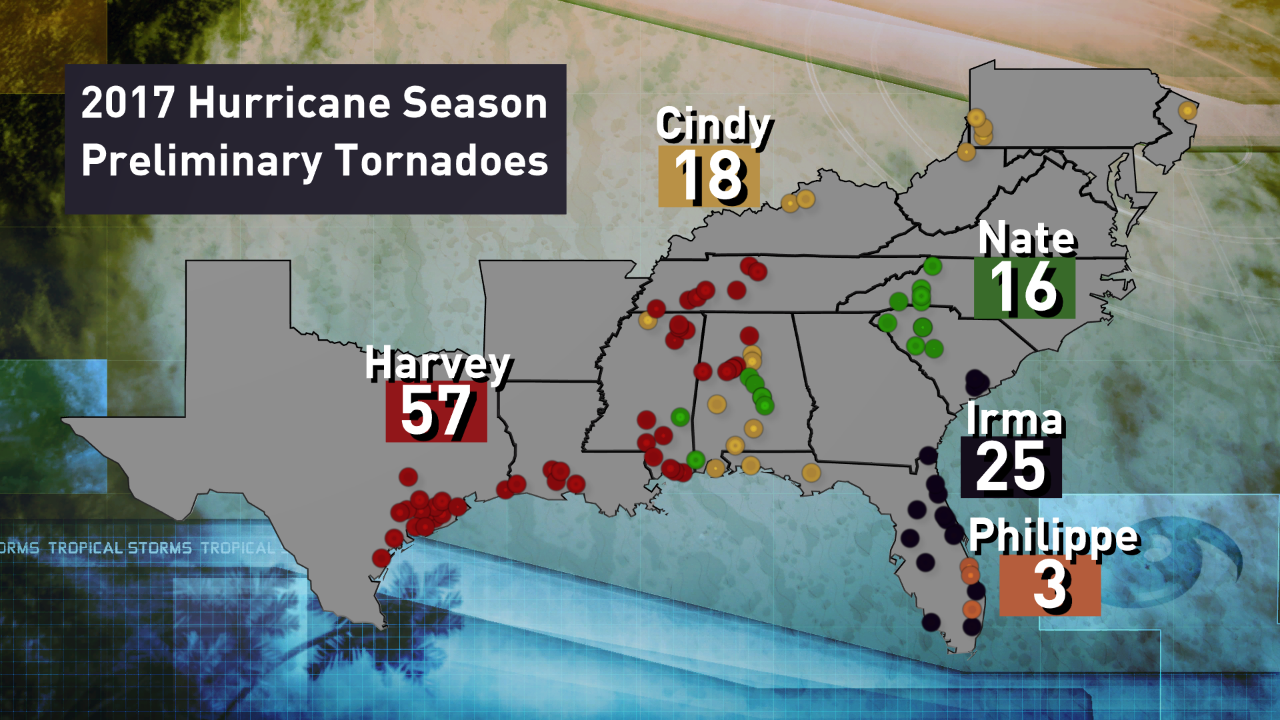 Land-falling hurricanes are notorious for producing tornadoes. According to the Storm Prediction Center, Harvey produced the most tornadoes (57) across Texas, Louisiana, Mississippi, Alabama, and Tennessee. Georgia was actually spared this season with zero tornadoes reported among five different storms that impacted the Southeast.
Here's a few statistic that set 2017 apart from other seasons:
Ophelia was the farthest east (26.6°W) Atlantic major hurricane to exist on record.
Hurricane Nate broke the record for the fastest forward moving hurricane in the Gulf of Mexico at 28 mph
September was the most active month for Hurricanes on record in regards to duration and intensity of storms.
National Hurricane Center had one of their best years in regards to forecasting the track of these systems
It only took 15 hours for Hurricane Maria to rapidly intensify from a Category 1 hurricane to a Category 5
So why was this season so active?
Wind shear was low in the Atlantic, and it allowed systems to develop instead of being blown apart.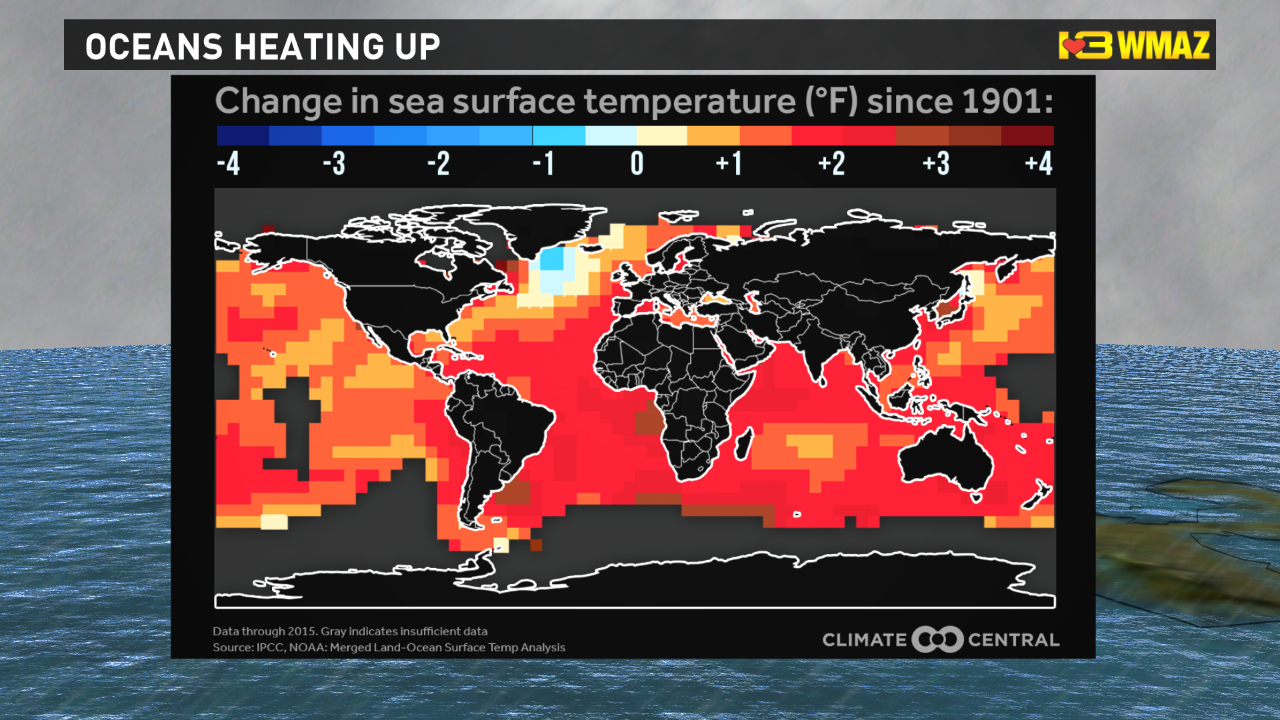 Waters were also unusually warm. We know the world is warming, and the oceans are the fastest to warm. That's the fuel for these systems to not only develop but to rapidly intensify. We saw that in Harvey and Maria. There's no proof that a warming world will produce more hurricanes, but we do know that the storms that form have the potential to become deadlier and more destructive. They can produce heavier rain and higher storm surge.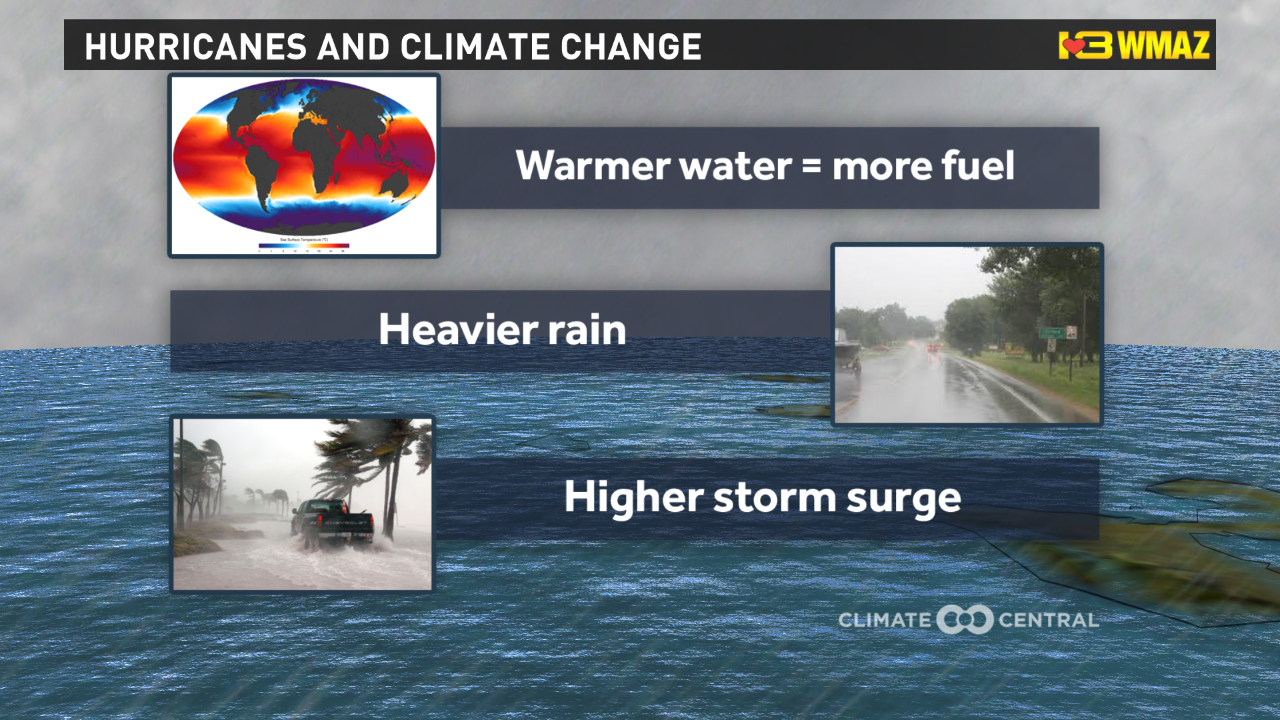 2017 has seen 15 billion dollar disasters in the U.S. including a combination of floods, a freeze, drought/wildfires, and severe storms. 282 people have lost their lives.