MACON, Ga. — Canadian wildfires have released harmful pollutants across the northeast. Places like New York resembled Mars as dense orange smoke moved in. Spending too much time in poor AQI values can eventually lead to negative health effects.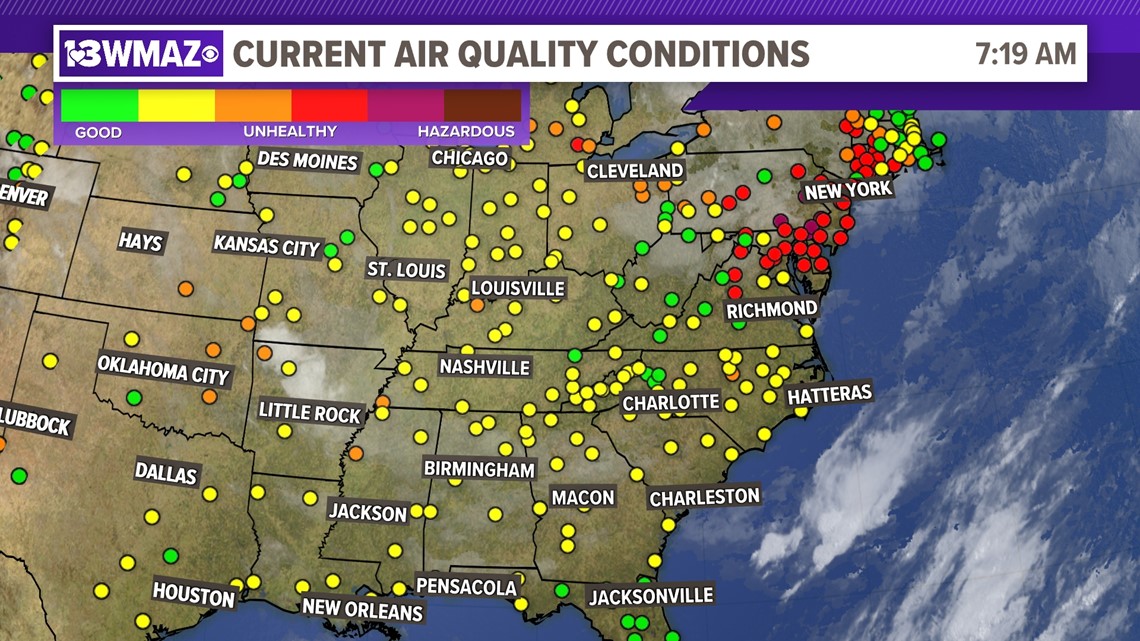 AQI stands for Air Quality Index. They are color-coded and are measured all across the U.S. This morning, parts of the northeast saw darker shades than places like Georgia, which had values predominantly in the yellow this morning.
The air quality index is categorized into six levels:
Green is good
Yellow is moderate
Orange is unhealthy for sensitive groups
Red is unhealthy
Purple is very unhealthy
Maroon is hazardous.
These levels are based on ranges of the index values. Anywhere between 0 and 100 is typically normal. 100 to 300 is classified as unhealthy for some or most, especially if you are sensitive to pollutants such as smoke. 300 or more is when you want to be indoors and take precautions seriously.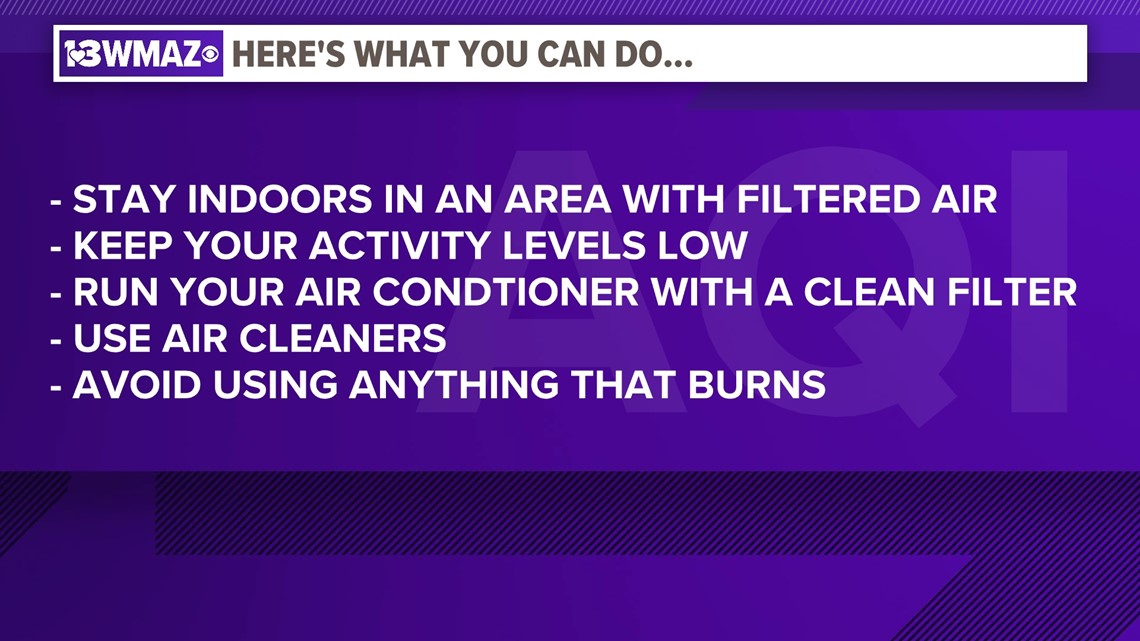 Here's what you can do to stay safe when the AQI is too high:
Stay indoors
Be sure to be in an area with filtered air
Keep your activity levels low so that you are breathing in less air.
Run your air conditioner with a clean filter to keep the air around you healthy. Air cleaners are also a good option as long as they don't emit ozone.
Avoid using anything that burns such as candles, cigarettes, or your fireplace.
Doing these things can keep you safe when the air around us becomes dangerous.