That's because Monday marked 30 years since one of the worst snow days in the Atlanta's history - the 1993 "Storm of the Century" blizzard that swept across the South and up the rest of the East Coast.
According to the National Weather Service, it was "one of the most intense mid-latitude cyclones ever observed over the Eastern United States," and noted for its "tremendous snowfall totals from Alabama through Maine" and "unseasonably cold air that followed behind the storm."
The March 13, 1993 storm left 15 dead in Georgia and hundreds more throughout the East Coast. It brought four inches of snow at Hartsfield-Jackson Atlanta International Airport and dropped even more snowfall the farther north you went - including as much as three feet to parts of north Georgia.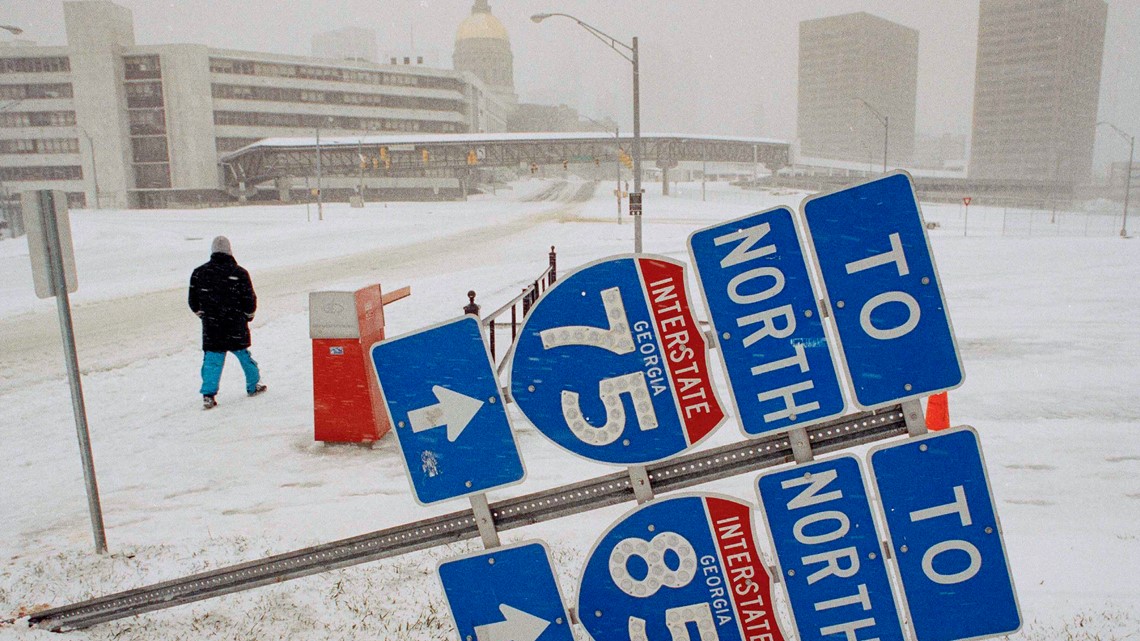 The storm even famously brought snow to the Florida Panhandle, and its most severe effect included 56 inches. Its central pressure was roughly similar to that of a Category 3 hurricane.
"The storm's snowfall isolated thousands of people, especially in the Georgia, North Carolina, and Virginia mountains," a recollection on the National Centers for Environmental Information website notes. "The storm closed nearly all interstate highways from Atlanta northeastward. It also closed every major airport on the East Coast at one time or another—unprecedented at the time, representing the most weather-related flight cancellations in U.S. history up to that point."