ATLANTA — It happened! A white blanket of snow covered much of north Georgia Saturday morning.
A winter storm warning was issued as much as six inches of snow was possible in the higher elevation areas of north Georgia, according to the 11Alive StormTrackers.
Snow was seen sticking on some highways, and officials in Lumpkin County warned that some of its roads were impassable.
RELATED: LIVE UPDATES: Snow falling in Atlanta and north Georgia
With that in mind, it was a perfect opportunity to stay inside and snap pictures of what you're seeing outside!
11Alive is Where Atlanta Speaks, and we want to see what it looks like in your area!
There are many ways for you to send us your pics and video.
Perhaps, the easiest way is to simply text us what you are seeing at 404-873-9114!
You can also post your photos on our Facebook page.
If Twitter is your preferred social platform, you can tweet us your pics using #Storm11 or tag @11AliveNews.
We'll share your photos and pics on our social platforms and you might even see your photography skills featured on TV!
Be sure to download the FREE 11Alive News app to get weather alerts sent straight to your phone.
YOUR PHOTOS:
Snow coming down in Atlanta and north Georgia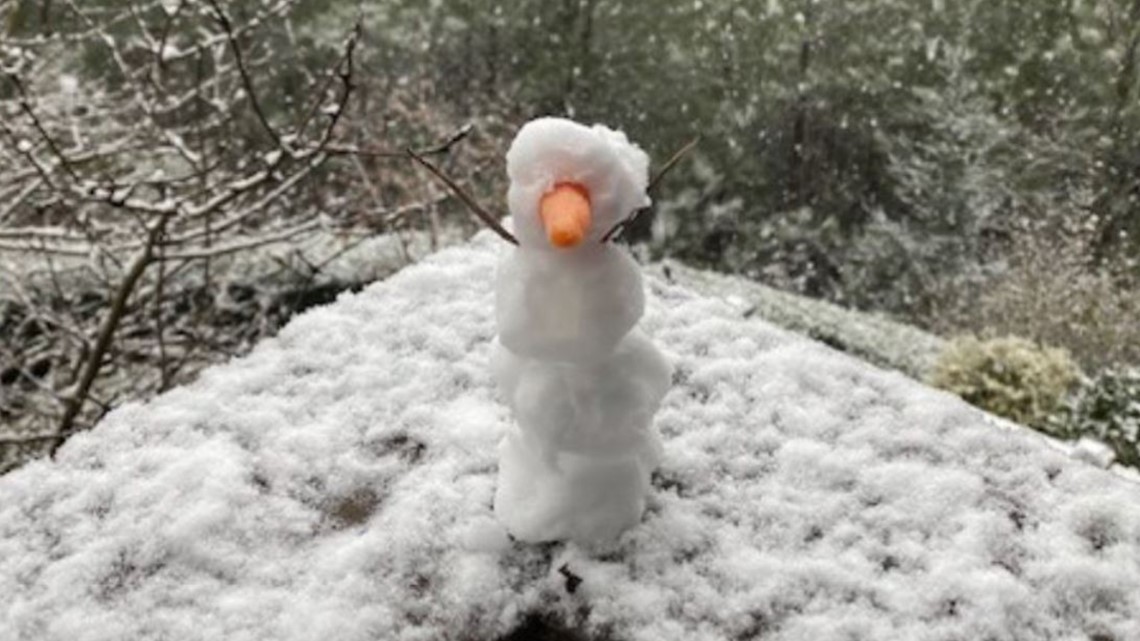 RELATED: Winter storm warning issued for 2-to-4 inches of snow possible in north Georgia on Saturday
RELATED: Winter weather concerns have GDOT treating Georgia roads
VIDEOS:
OTHER HEADLINES:
'Sick & Twisted': EMS dark humor page exposed
Another gang member convicted in 'most horrific death' in recent Atlanta history linked to other crimes
Sophie's Story: How a Georgia mother allowed her boyfriend to impregnate her 10-year-old