The last time it snowed in Macon was January 17th, 2018. That means we haven't seen snow in 744 days, but that's not even a quarter of the amount of time the longest snow drought was.
The top 5 snow droughts in Macon all lasted well over 2,000 days. The longest was 3,956 days spanning 1940 to 1950. Can you imagine going nearly 4000 days without snow?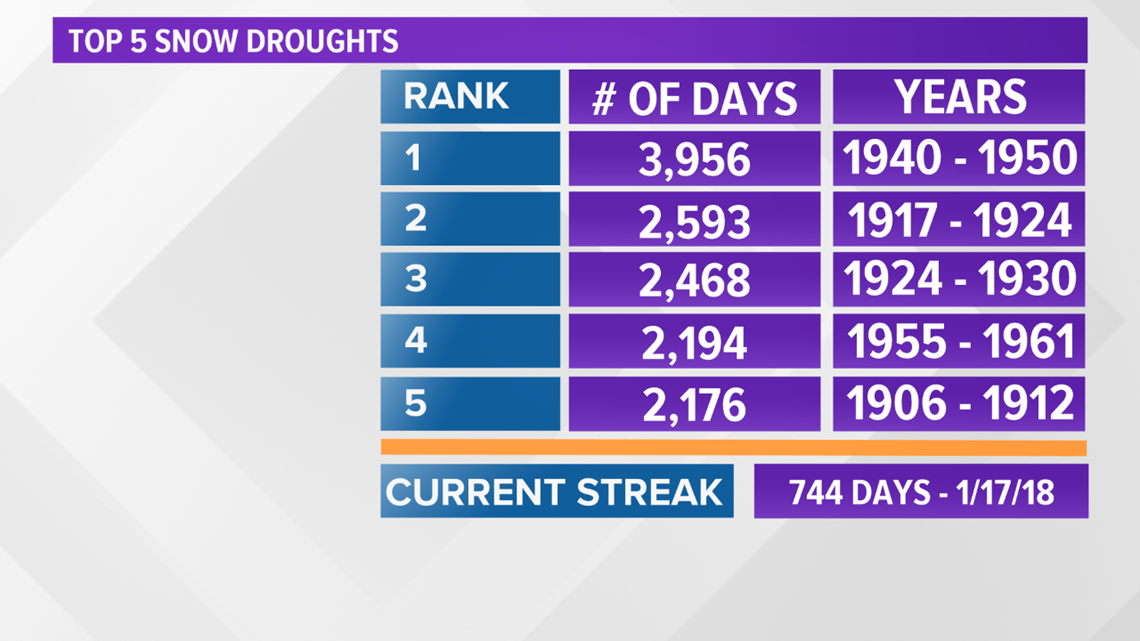 Since record keeping began in 1893, 35 years have had measurable snowfall. That comes out to roughly 1 out of every 4 years. Macon, Georgia averages .4 inches of snow per year, but it most definitely doesn't snow every year.
YOUR PHOTOS | Snow memories in Central Georgia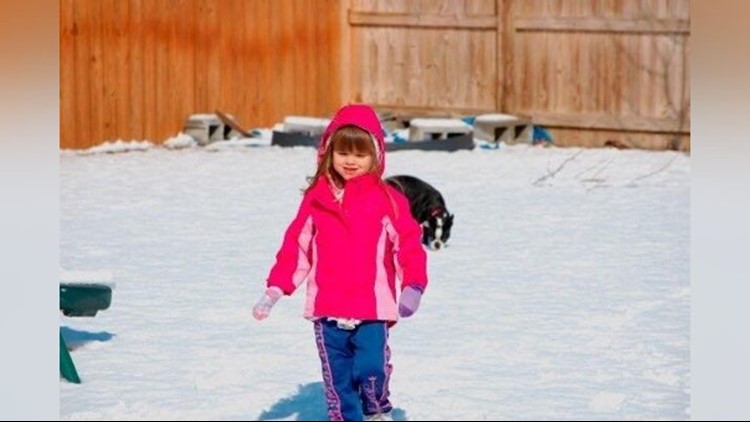 Macon has had a few significant snows over the past 130 years. The most significant was in 1973, where a strong winter storm brought nearly 17 inches of snow over a two day period. The next highest snowfall total came way back in 1914, where Macon picked up nearly 7 inches.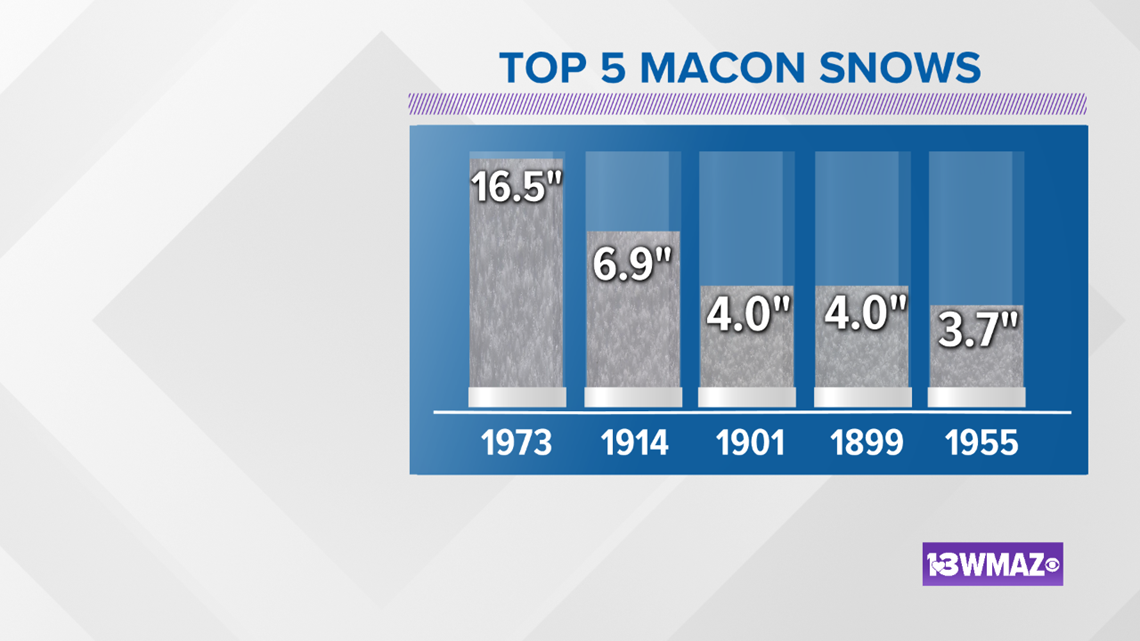 There isn't any snow in the immediate forecast, but we do have another month or so where snow would typically occur, so there is some hope for the snow fans!
STAY ALERT | Download our FREE app now to receive breaking news and weather alerts. You can find the app on the Apple Store and Google Play.
STAY UPDATED | Click here to subscribe to our Midday Minute newsletter and receive the latest headlines and information in your inbox every day.
Have a news tip? Email news@13wmaz.com, or visit our Facebook page.