ABBEVILLE, Ga. — The National Weather Service confirms that two tornadoes tornado touched down in northeast Wilcox County the night of January 12 as storms moved through the area. Both were on the ground at the same time for the span of a few minutes.
The first tornado touched down at 7:00 pm. near US-129 and Primrose Lane. Surveyors assigned the EF-1 rating based off structural damage near the intersection.
At 7:03 p.m., the second tornado touched down just to the north near the intersection of US-129 and GA-233. This tornado was rated an EF-0.
The first tornado lifted at 7:05 p.m. while the second lifted at 7:07 p.m. Thursday. Both lifted before crossing the Ocmulgee River, into Dodge County.
The National Weather Service initially confirmed the EF-1 tornado Wednesday. The EF-0 confirmation came Thursday evening, a week after the storms.
Chief Meteorologist Ben Jones was on 13WMAZ tracking the tornadoes at the time they touched down.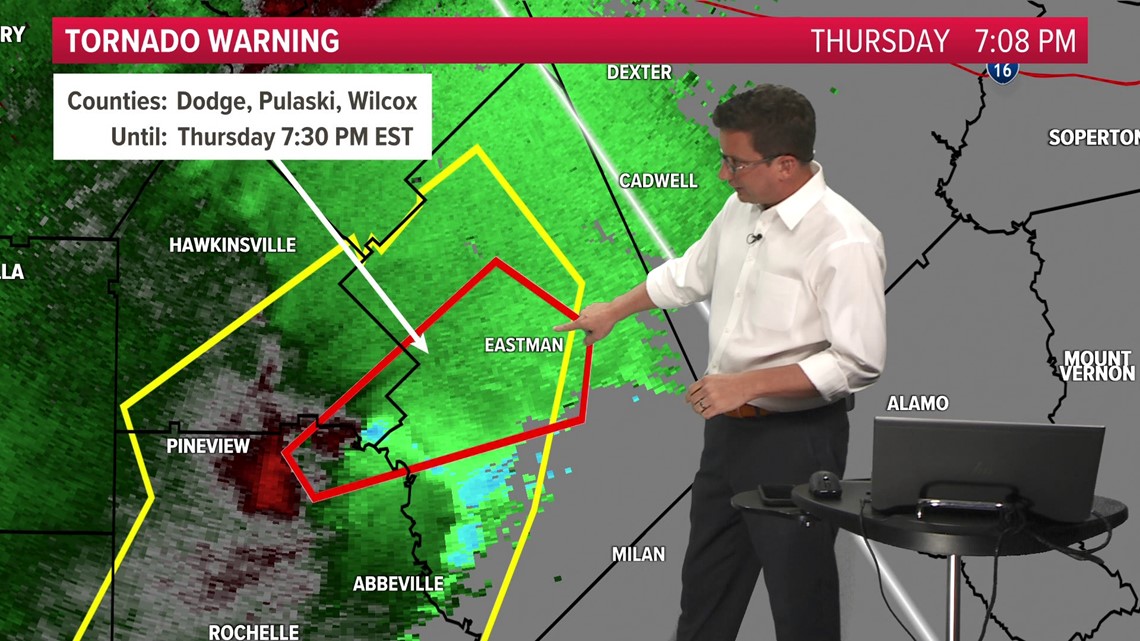 Additionally, National Weather Service meteorologists determined that damage along the Dooly/Crisp county line, near Interstate 75, is not tornado damage, rather straight-line winds.