Saturday was a scorcher, and Sunday looks to bring much of the same! Fortunately, we will get some relief from the heat overnight. We have dry air over central Georgia. Dry air cools efficiently, and by tomorrow morning we should see lows in the upper 60s and lower 70s. It will actually feel refreshing to begin the day.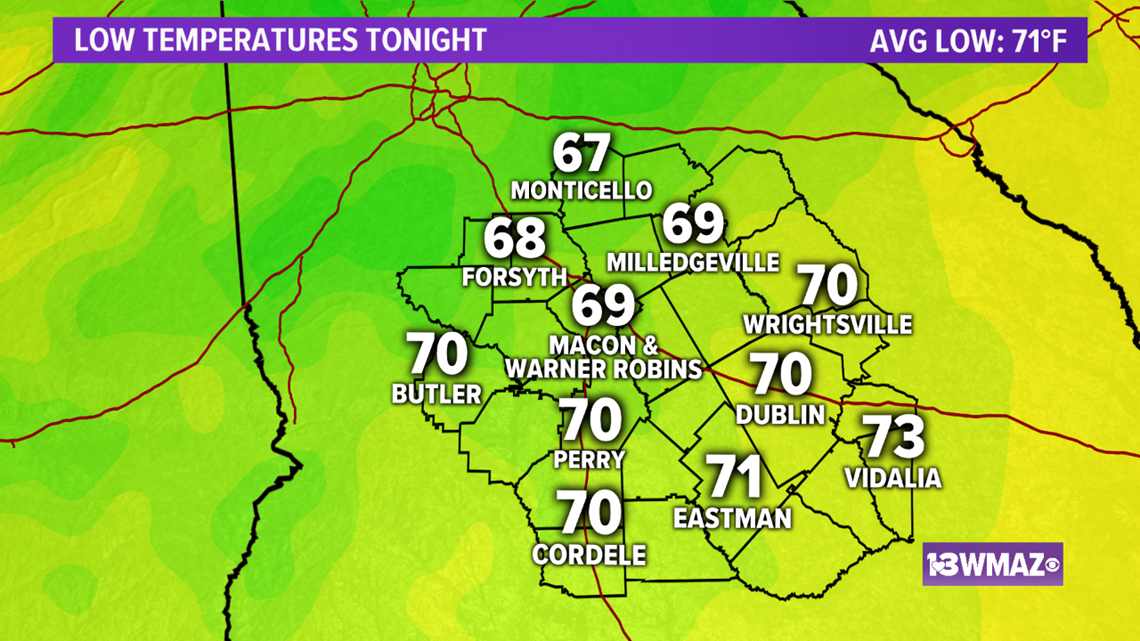 But once the sun comes up, temperatures will warm quickly on Sunday. We'll spend much of the day in the 90s. Highs will top out in the mid and upper 90s Sunday afternoon. Average high this time of year is 93 degrees, so we will be a bit above that tomorrow.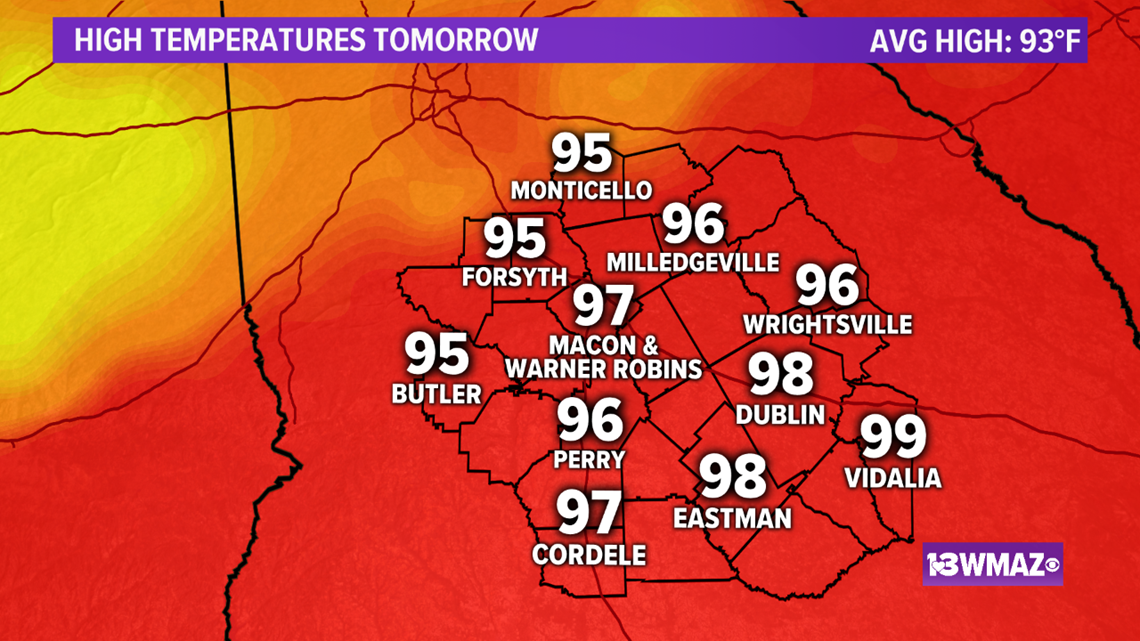 Late tomorrow, an upper level disturbance will move into our area. Timing is key, but if this disturbance arrives while we still have some heat to work with, a shower or thunderstorm will be possible for mainly our northern and western counties. These will be weakening as they move in. I'll be updating this part of the forecast tonight and tomorrow.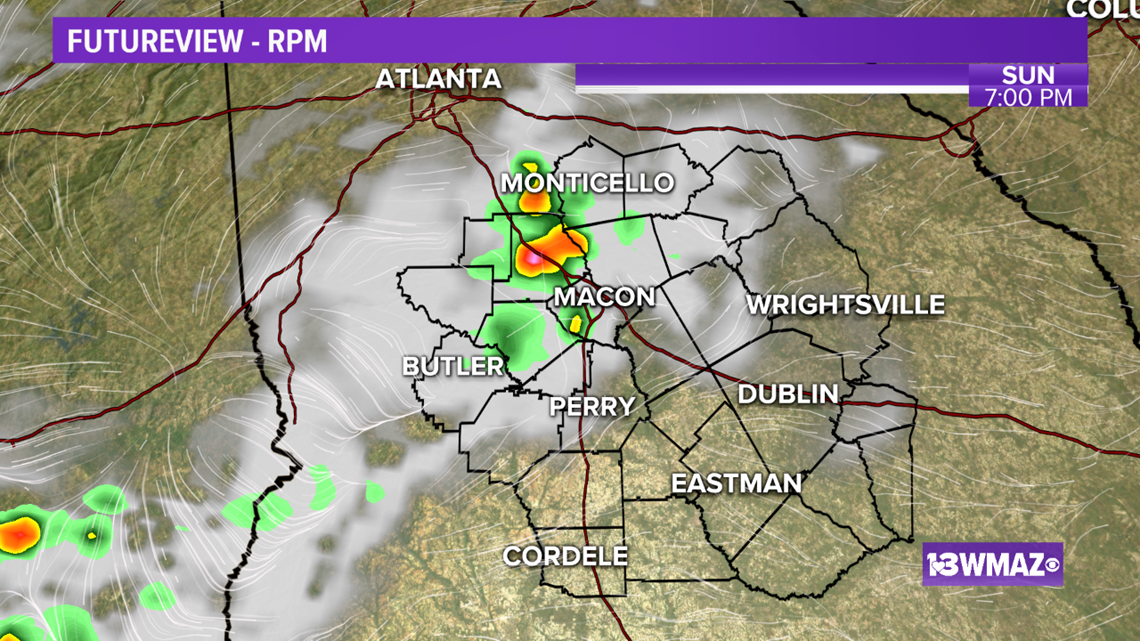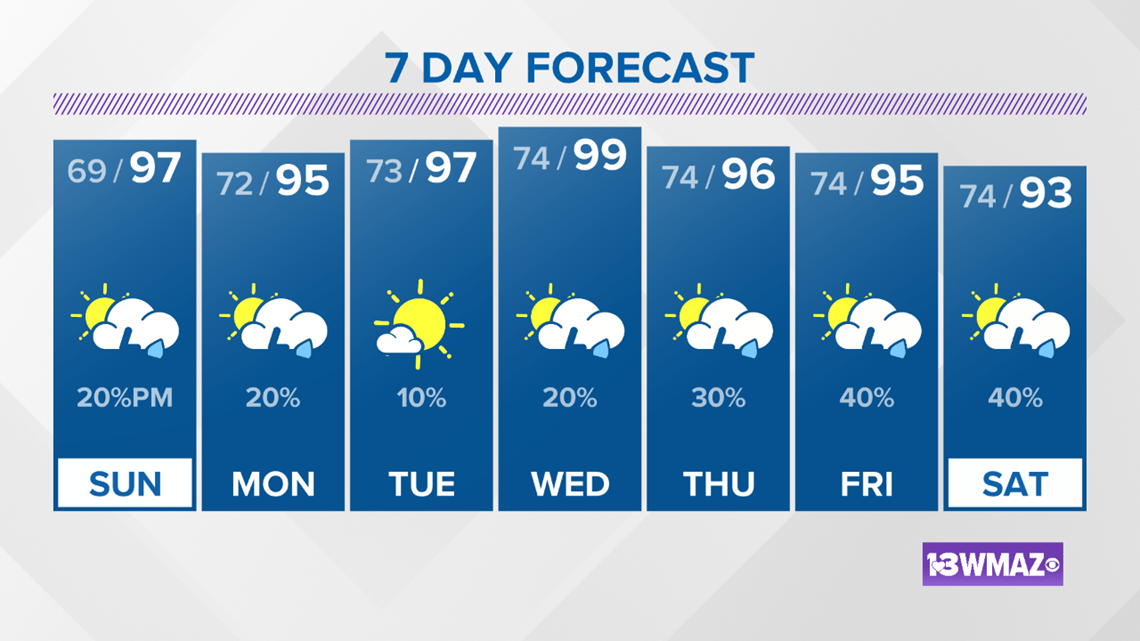 PHOTOS | Send us your severe weather pictures on Facebook and by email to news@13wmaz.com
STAY ALERT | Download our FREE app now to receive breaking news and weather alerts. You can find the app on the Apple Store and Google Play.
STAY UPDATED | Click here to subscribe to our Midday Minute newsletter and receive the latest headlines and information in your inbox every day.
Have a news tip? Email news@13wmaz.com, or visit our Facebook page.