Happy Wednesday everyone! We will kick off the day much warmer thanks to some extra cloud cover along our cold front moving through, but by the afternoon we will see lots of sunshine!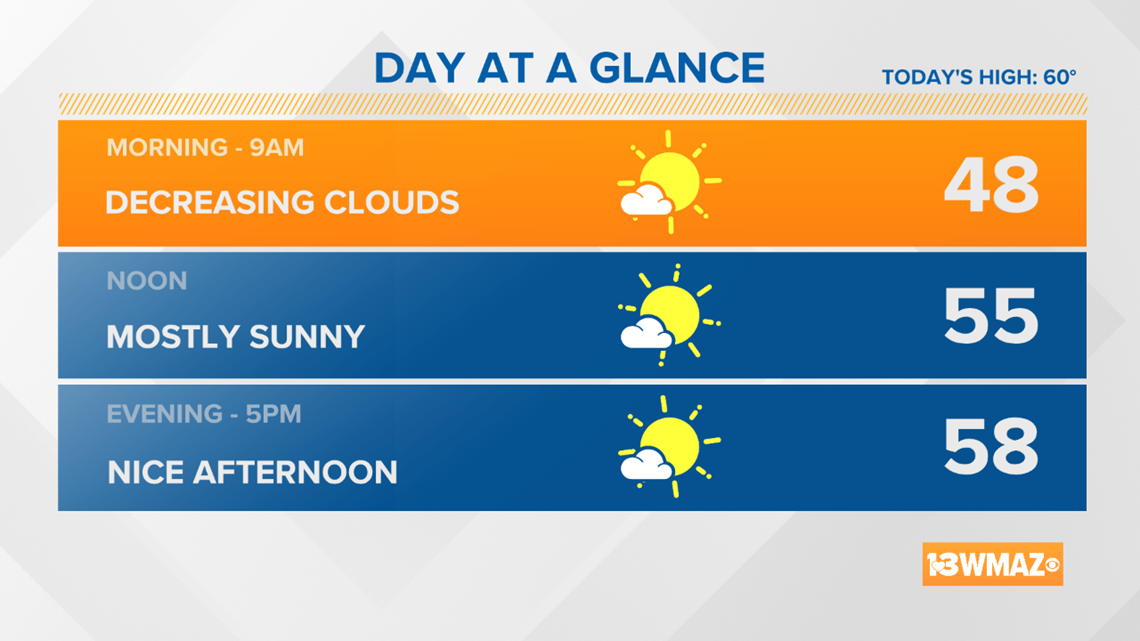 Enjoy this sunshine, because we quickly change the story starting tomorrow morning.
Thursday, we will build clouds again and introduce a small rain chance ahead of our widespread rain on Friday.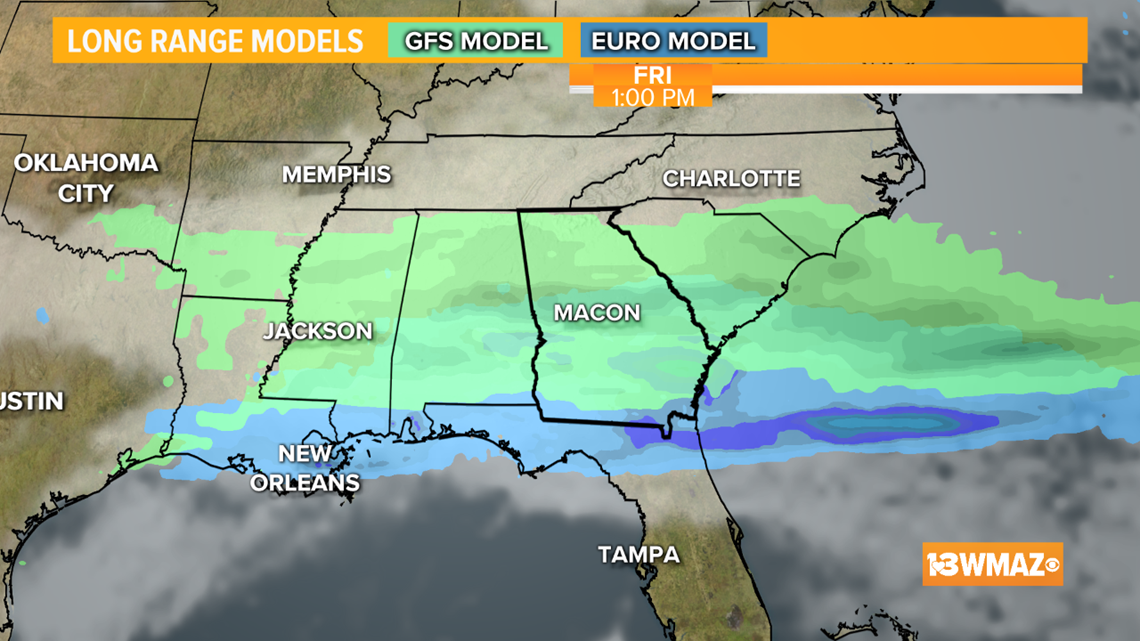 On and off rain will be likely starting Friday morning and this will persist through the evening.
We will start the weekend cold and dry, but come Sunday night, a few light showers could roll in as a precursor to our next weather system that looks to roll through early Tuesday.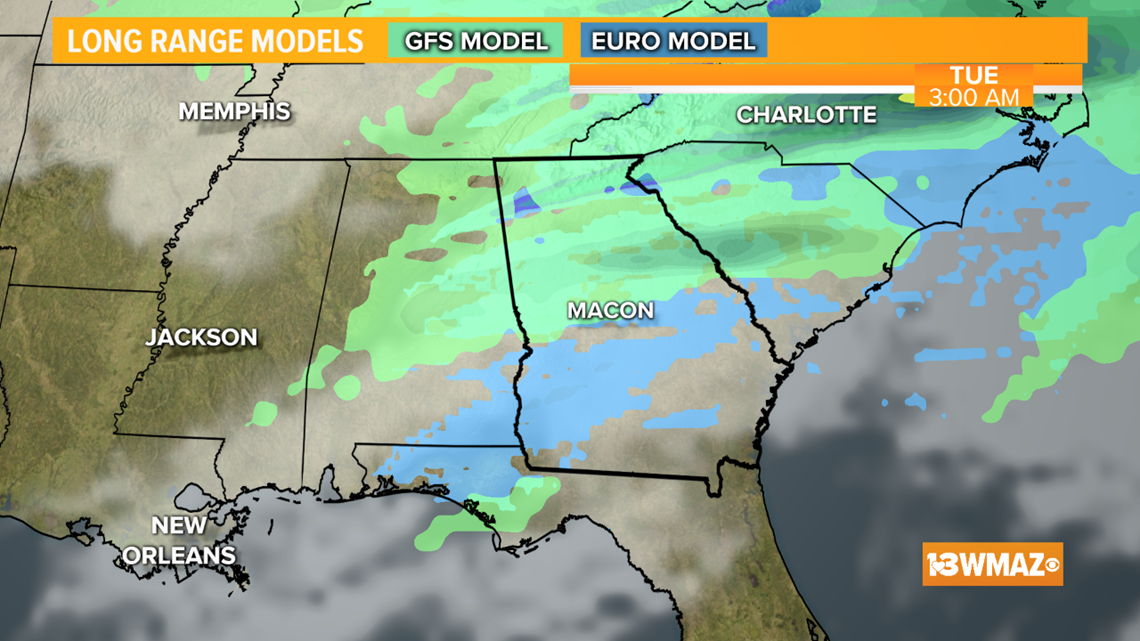 As of right now, a severe weather threat doesn't look likely, but we will continue to keep an eye on it.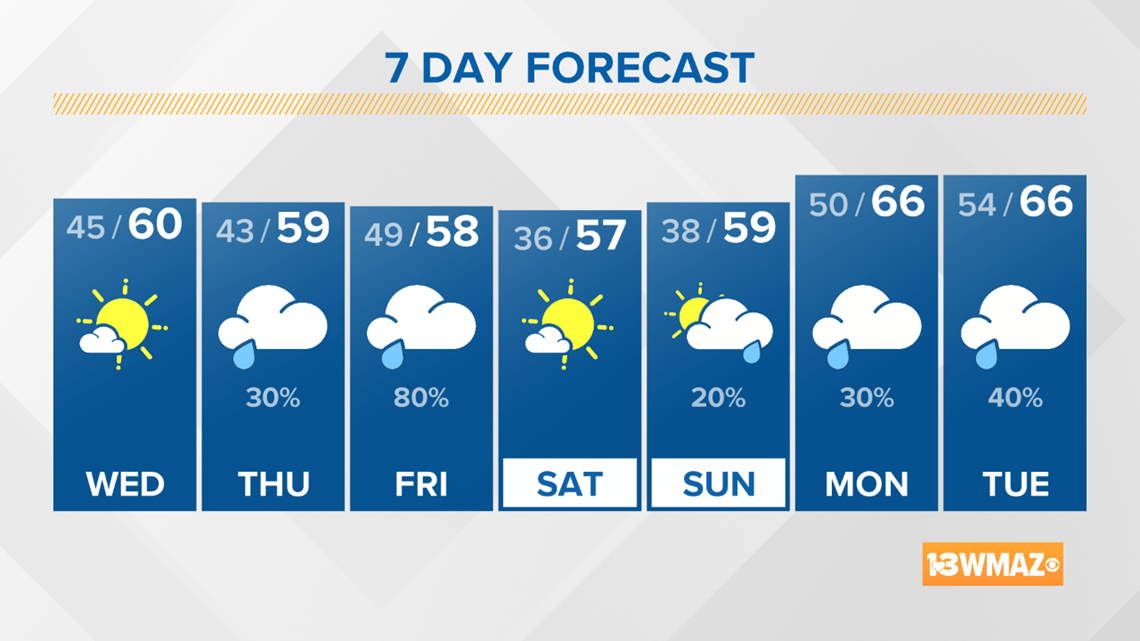 STAY ALERT | Download our FREE app now to receive breaking news and weather alerts. You can find the app on the Apple Store and Google Play.
STAY UPDATED | Click here to subscribe to our Midday Minute newsletter and receive the latest headlines and information in your inbox every day.
Have a news tip? Email news@13wmaz.com, or visit our Facebook page.