MACON, Ga. — Our severe weather threat for Saturday is over. Before the sun sets, you should be able to soak in at least a little sunshine.
Clouds will clear through tonight. Paired with northerly breezes, temperatures will drop significantly Saturday night. Lows will fall to the upper 40s under clear skies.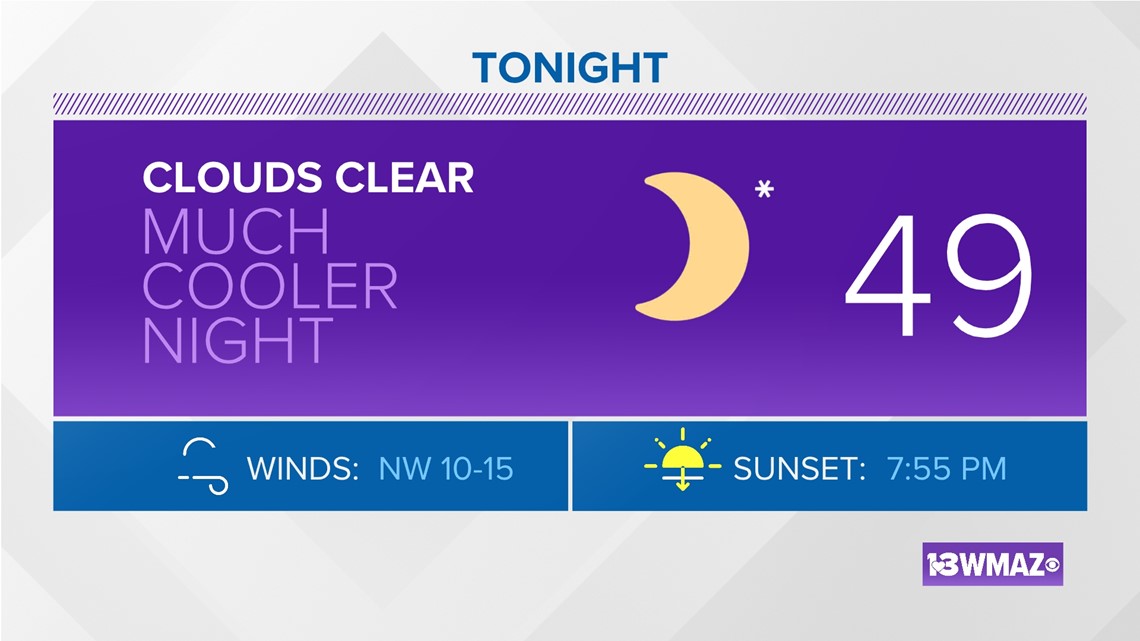 Sunday will be a beautiful and every average early Spring day. We'll have lots of sunshine and highs will climb into the mid 70s.
Rain chances pick up again on Monday, along a warm front. Heavy rain and lightning are possible during the heart of the day. With the rain in play, highs will only reach the low 70s.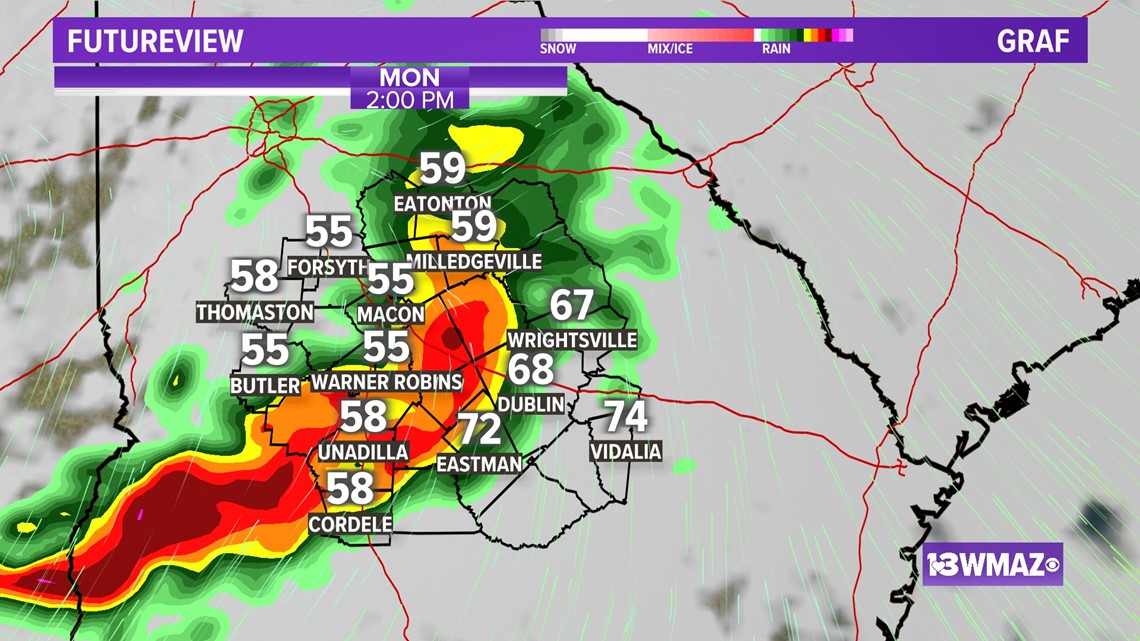 We'll have a few warm and dry days after Monday. Rain chances rebound again to round out the week.
7 Day Forecast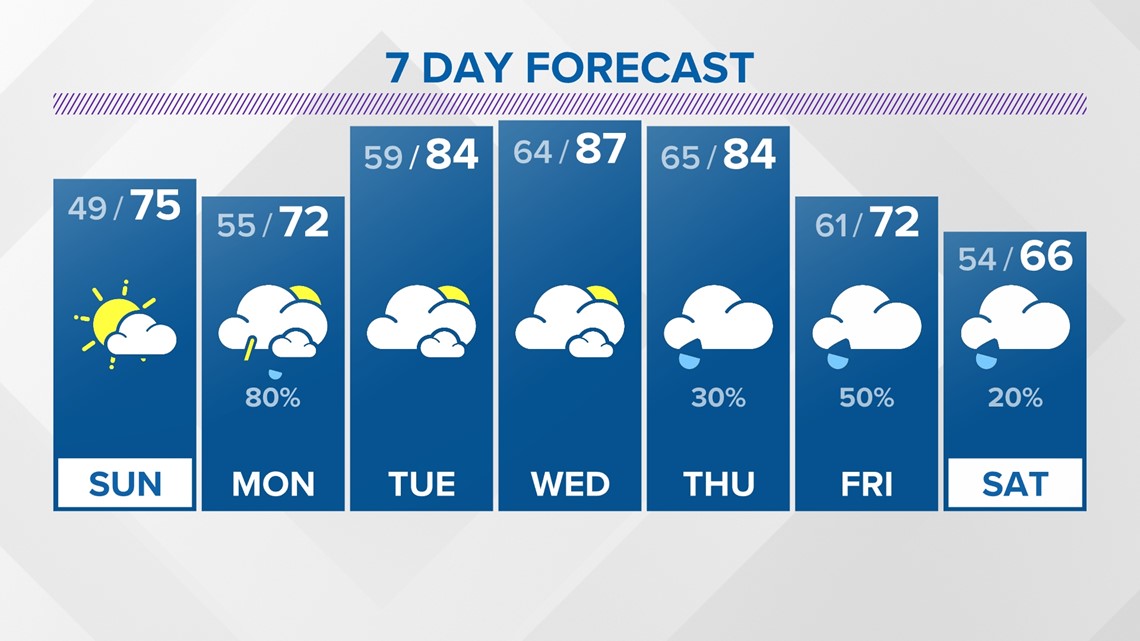 STAY ALERT | Download or FREE app now to receive breaking news and weather alerts. You can find the app on the Apple Store and Google Play.
STAY UPDATED | Click here to subscribe to our Midday Minute newsletter and receive the latest headlines and information in your inbox every day.
Have a news tip? Email news@13wmaz.com, or visit our Facebook page