Droppin' down back into chilly territory tonight! 30s will greet you as you head out in the morning.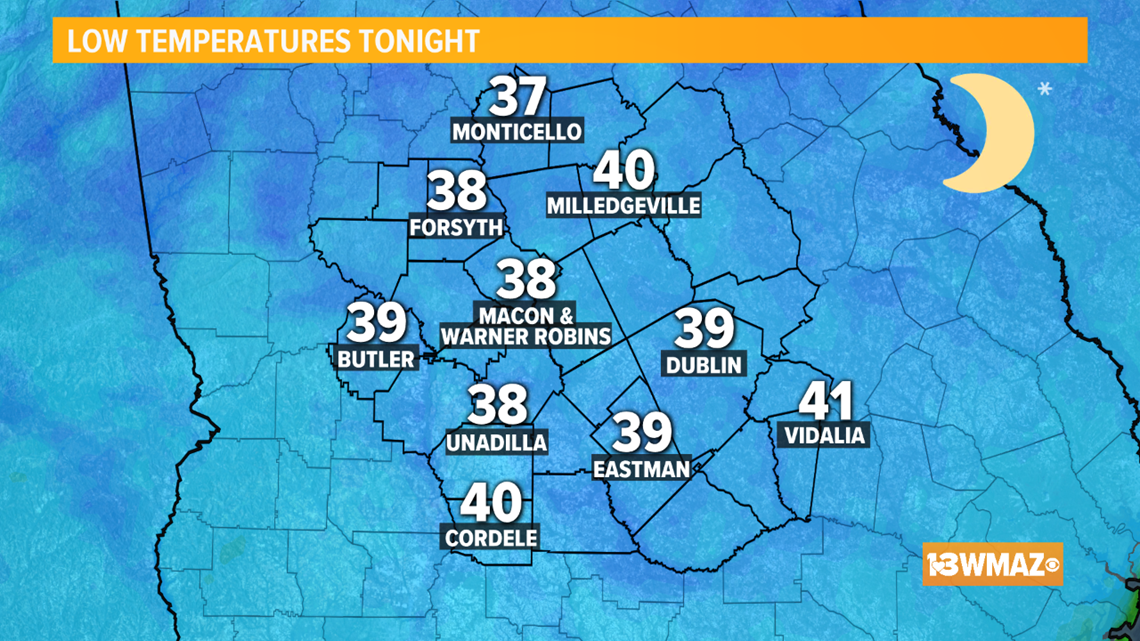 The next storm system on the horizon arrives Wednesday night. A cold front will approach from the west. A few showers and isolated thunderstorms are possible Wednesday in advance of the front. Better rain chances move in Thursday for Thanksgiving. We could maybe have a strong storm or two Thursday afternoon, but that threat looks isolated and low.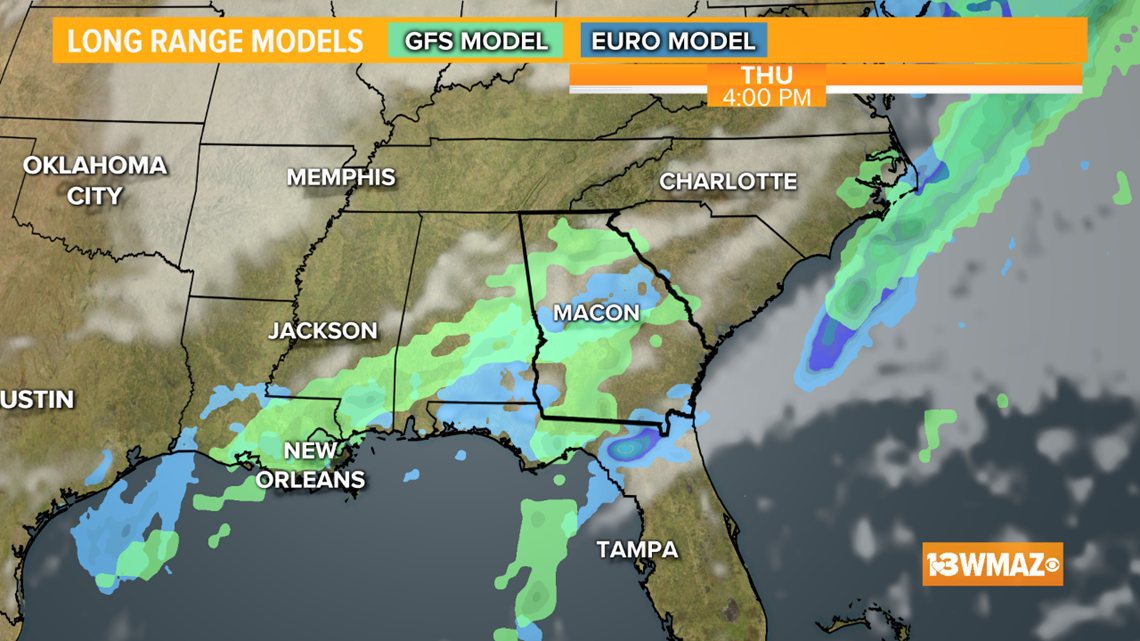 Models are hinting at a more potent storm system arriving sometime this weekend. A strong and deepening area of low pressure is forecast to develop and race toward the Great Lakes this weekend. This will bring a strong cold front through central Georgia. While it's too early to specify severe potential, this is the time of year where we start to see a "second season" of severe weather. An early look at next weekends system shows that potential. Stay tuned.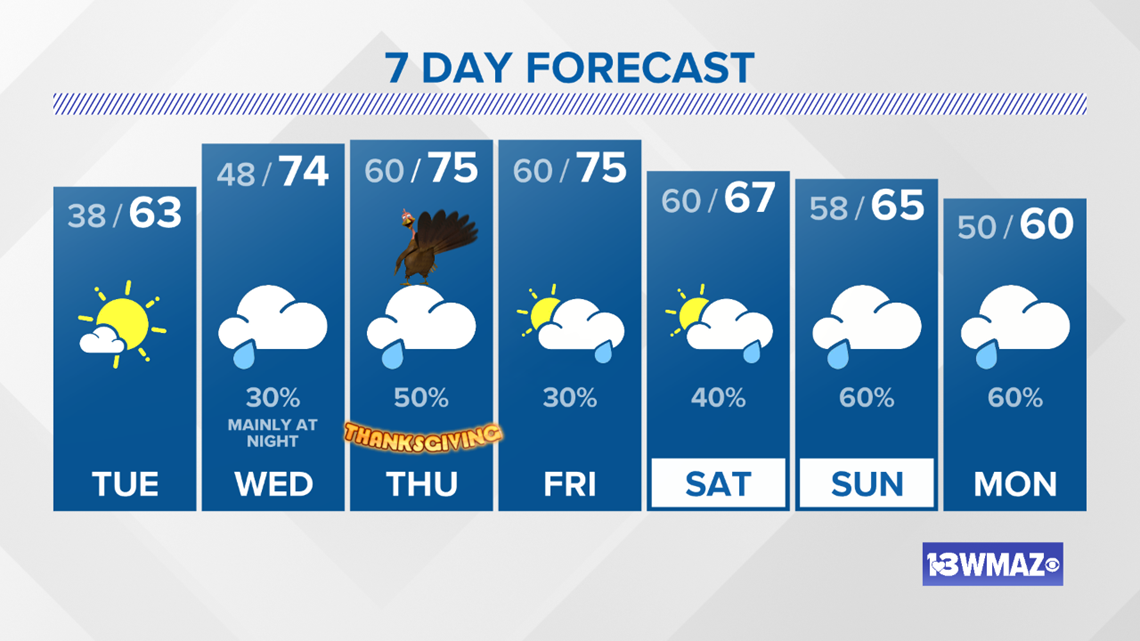 STAY ALERT | Download our FREE app now to receive breaking news and weather alerts. You can find the app on the Apple Store and Google Play.
STAY UPDATED | Click here to subscribe to our Midday Minute newsletter and receive the latest headlines and information in your inbox every day.
Have a news tip? Email news@13wmaz.com, or visit our Facebook page.