MACON, Ga. — Through the weekend, the forecast looks good! We will experience partly cloudy skies with highs in the low 70s. We could maybe have a stray shower Sunday to the north, but most of us will stay dry!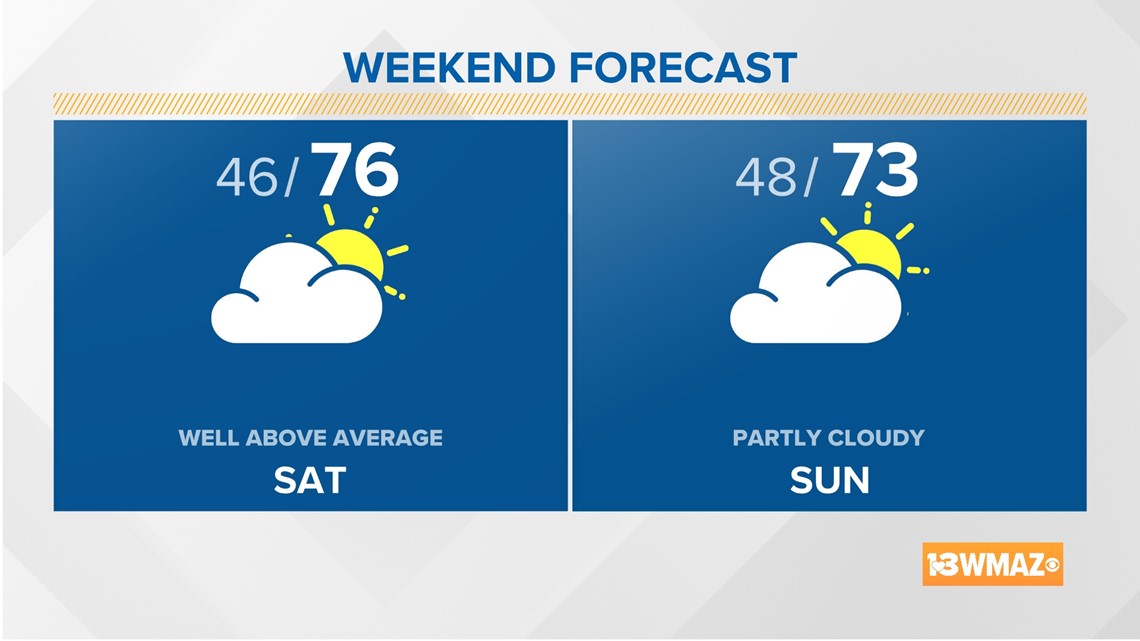 Over all, it'll be a great forecast for any of the holiday parades through the weekend. It probably won't be a bad idea to have a light jacket for the morning and evening parades, though.
If you're heading to Atlanta for the big SEC championship game Saturday, the weather looks to be much of the same. At kickoff, temperatures will be in the low 70s with partly cloudy skies. Temperatures will drop to the 50s by the end of the game.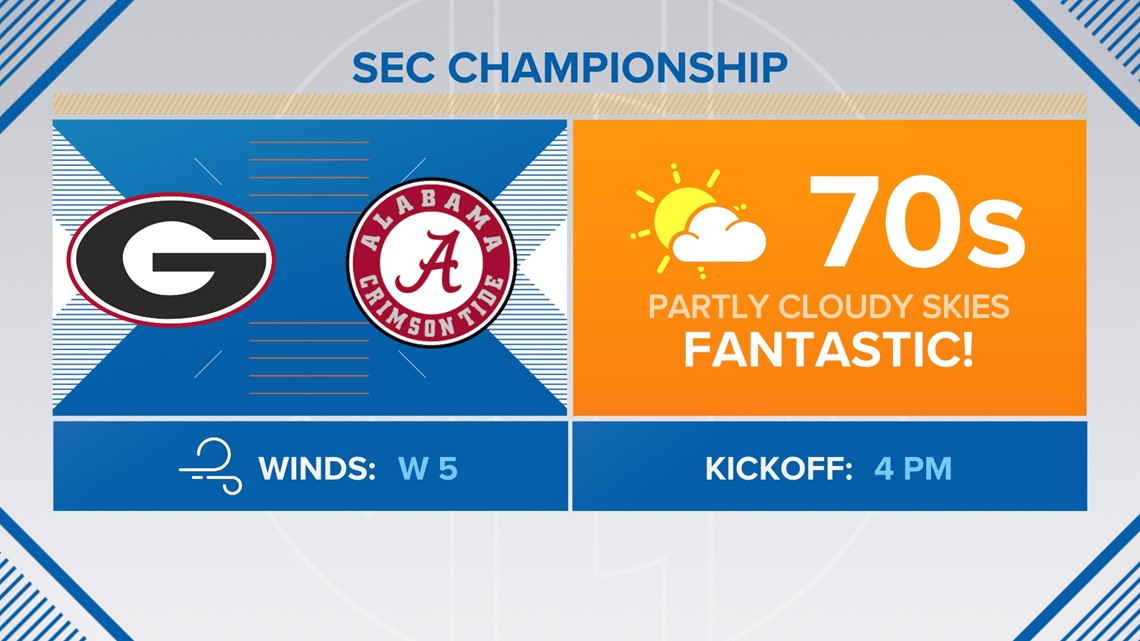 Next week, we kick off quite the unsettled pattern. There's a lot of uncertainty when it comes to how much rain we will receive next week, but we have the potential to pick up about an inch of rain through Friday!
Keep the umbrellas handy all week.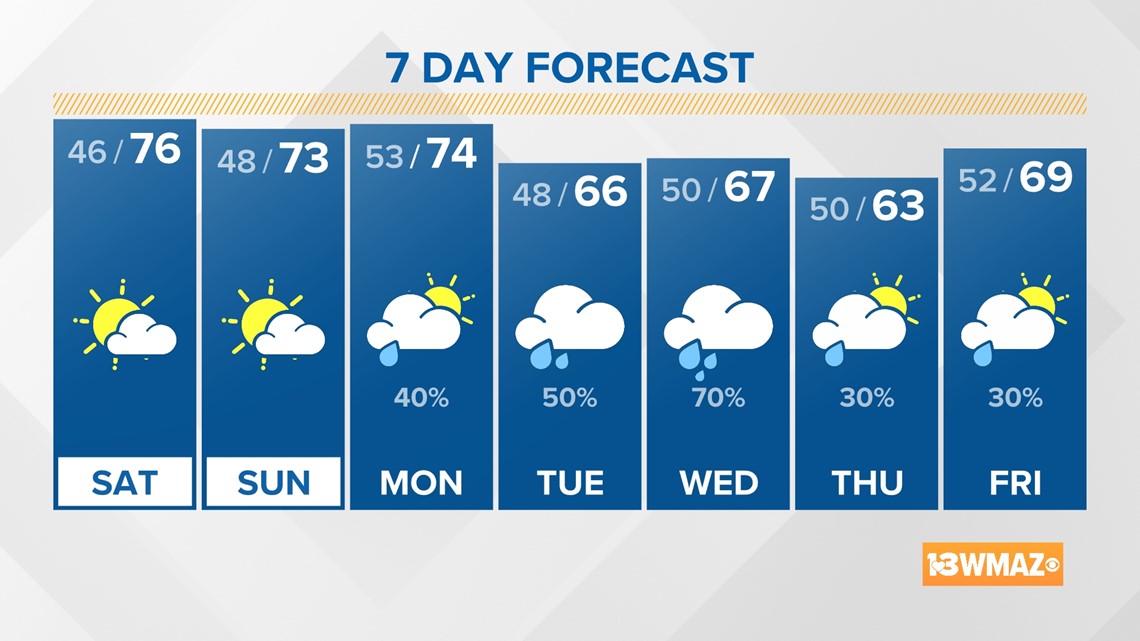 STAY ALERT | Download our FREE app now to receive breaking news and weather alerts. You can find the app on the Apple Store and Google Play.
STAY UPDATED | Click here to subscribe to our Midday Minute newsletter and receive the latest headlines and information in your inbox every day.
Have a news tip? Email news@13wmaz.com, or visit our Facebook page.