Happy Friday everyone! It is going to be a scorcher to round out the work week.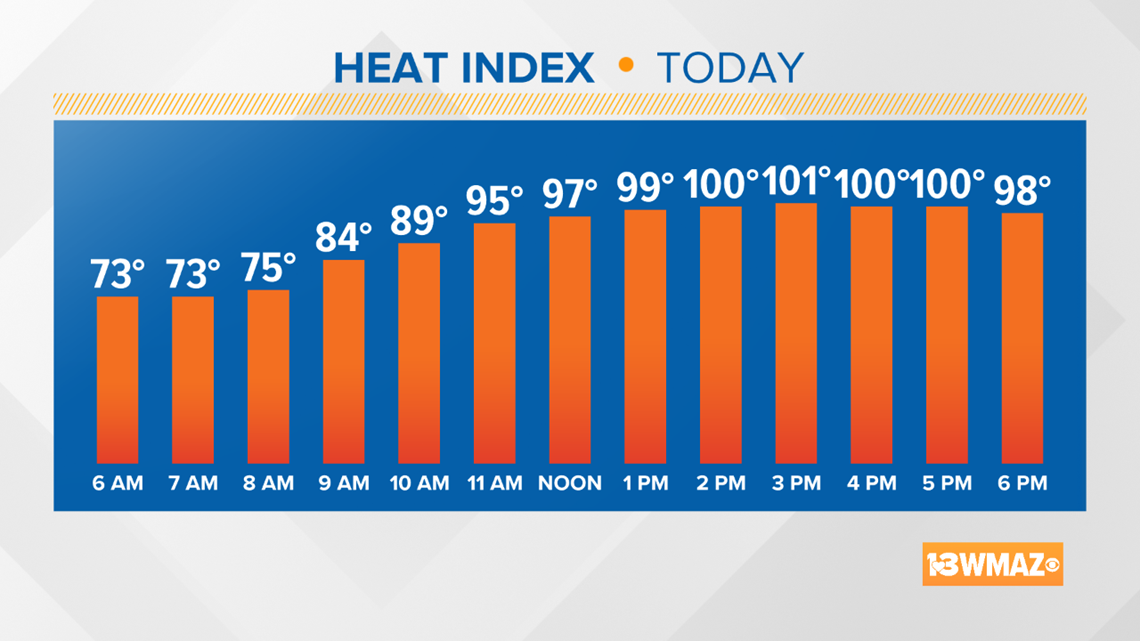 Expect heat index values, or those "feels like" temperatures to climb into the triple digits today.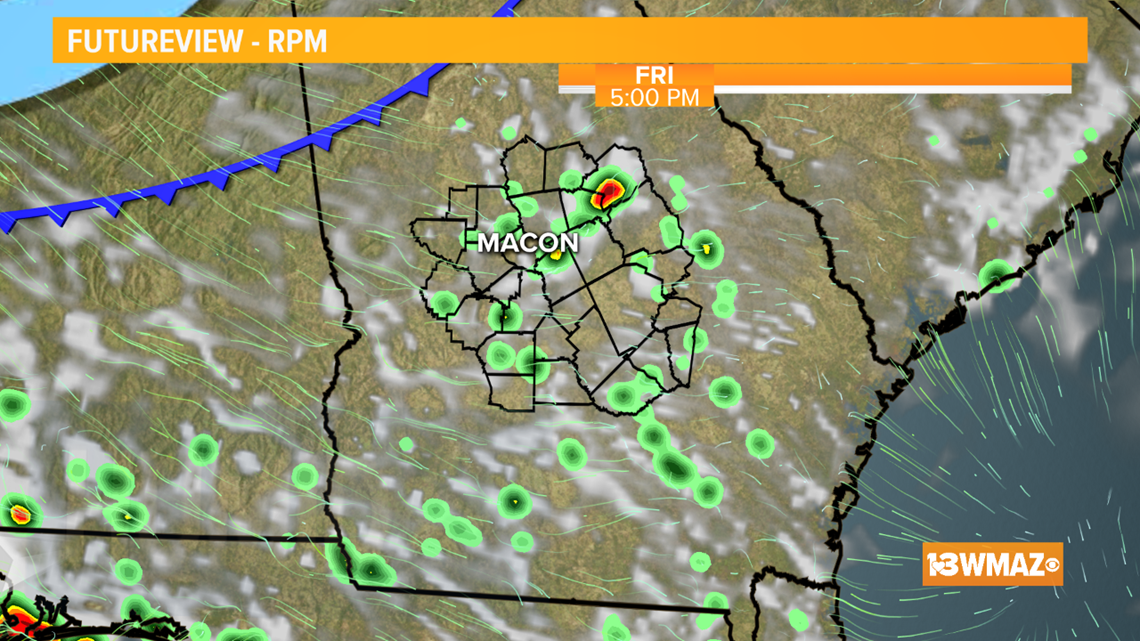 Scattered showers and storms will be possible for the afternoon and evening. We have no severe threat, but gusty wind and heavy rain still possible in any that fire up today.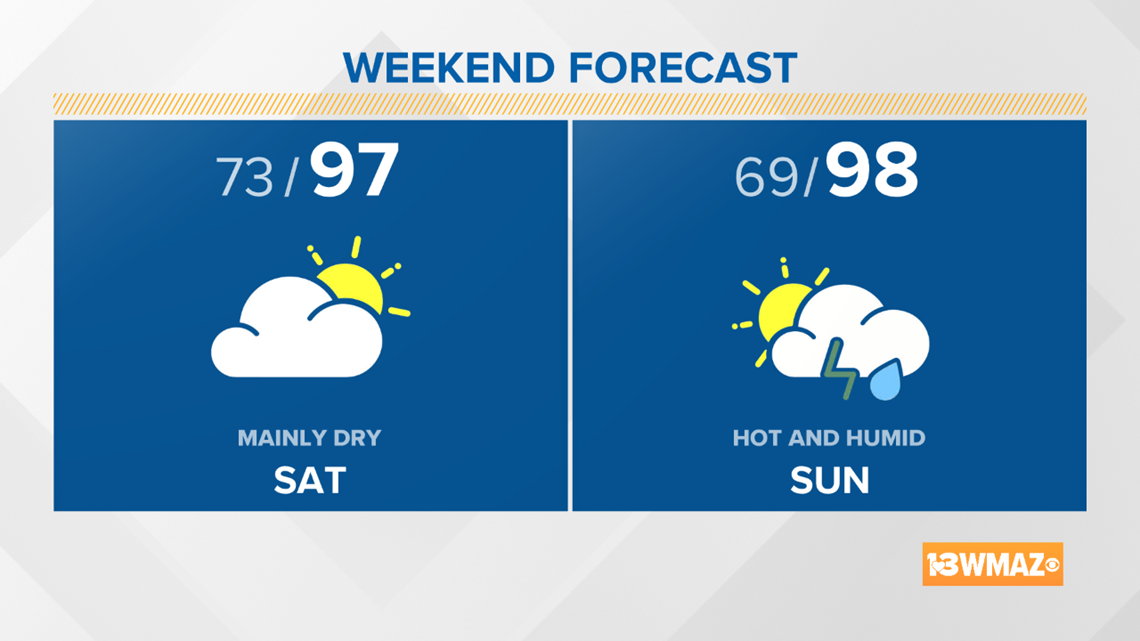 The weekend will be hot and mainly dry. A few storms are possible late Sunday. Sunday night we, for now, don't have a severe threat, but a strong storm is possible.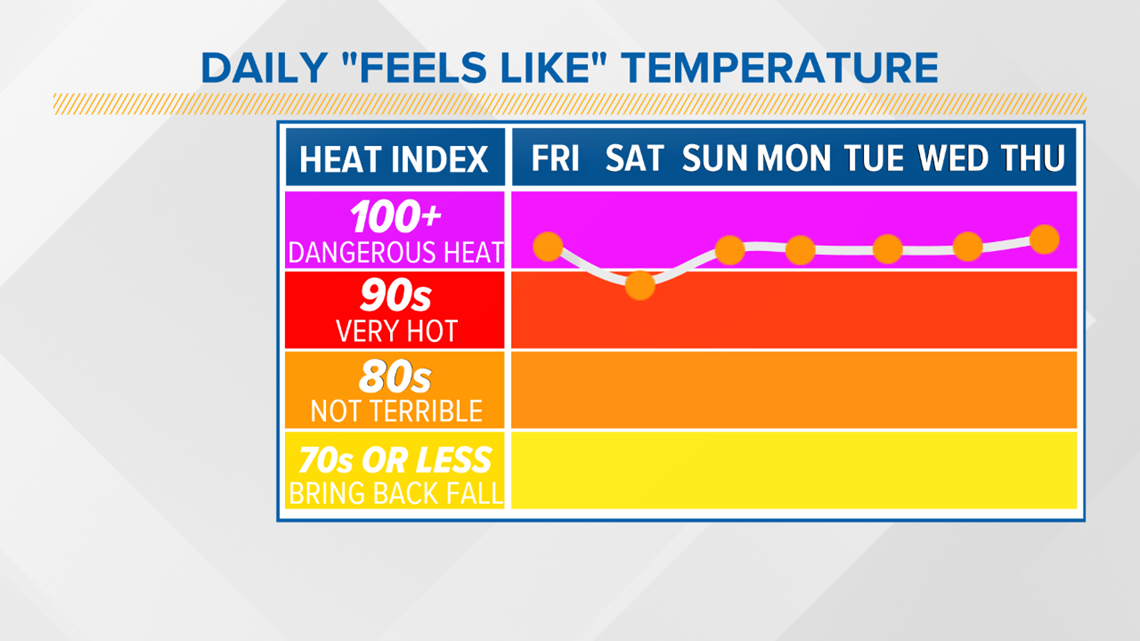 The heat is not going anywhere over the next seven days. Be sure to stay plenty hydrated, and if you can, get any outdoor activity done before the heat of the day to stay cool the best you can.
Afternoon rain chances stick around for the rest of the 7-day forecast as well.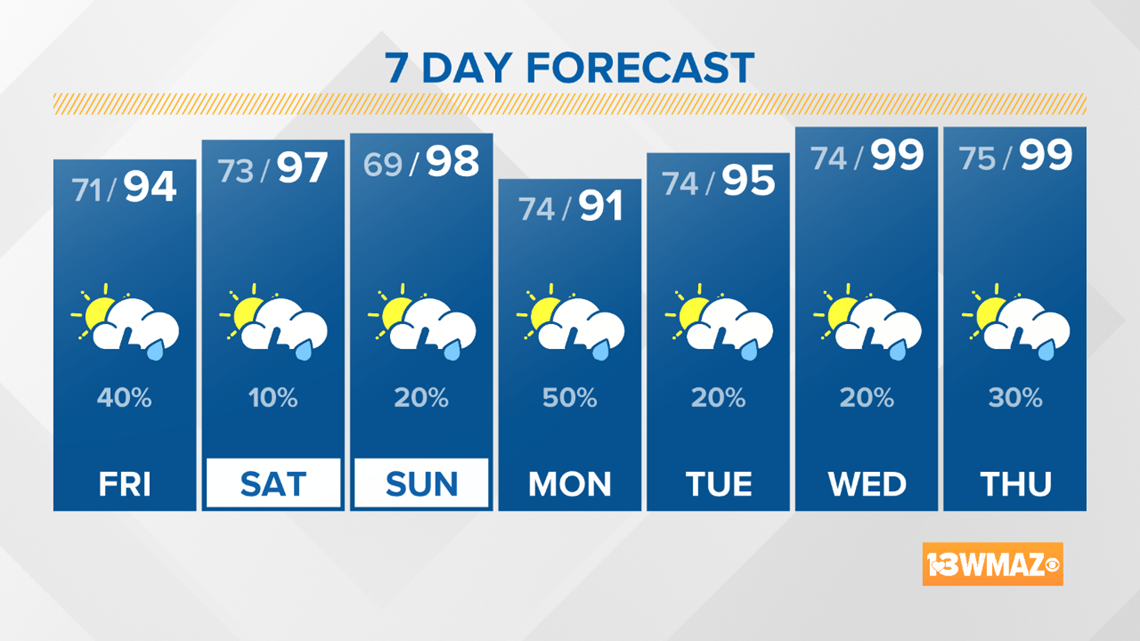 PHOTOS | Send us your severe weather pictures on Facebook and by email to news@13wmaz.com
STAY ALERT | Download our FREE app now to receive breaking news and weather alerts. You can find the app on the Apple Store and Google Play.
STAY UPDATED | Click here to subscribe to our Midday Minute newsletter and receive the latest headlines and information in your inbox every day.
Have a news tip? Email news@13wmaz.com, or visit our Facebook page.