Scattered afternoon showers and storms will be around again for Friday and Saturday.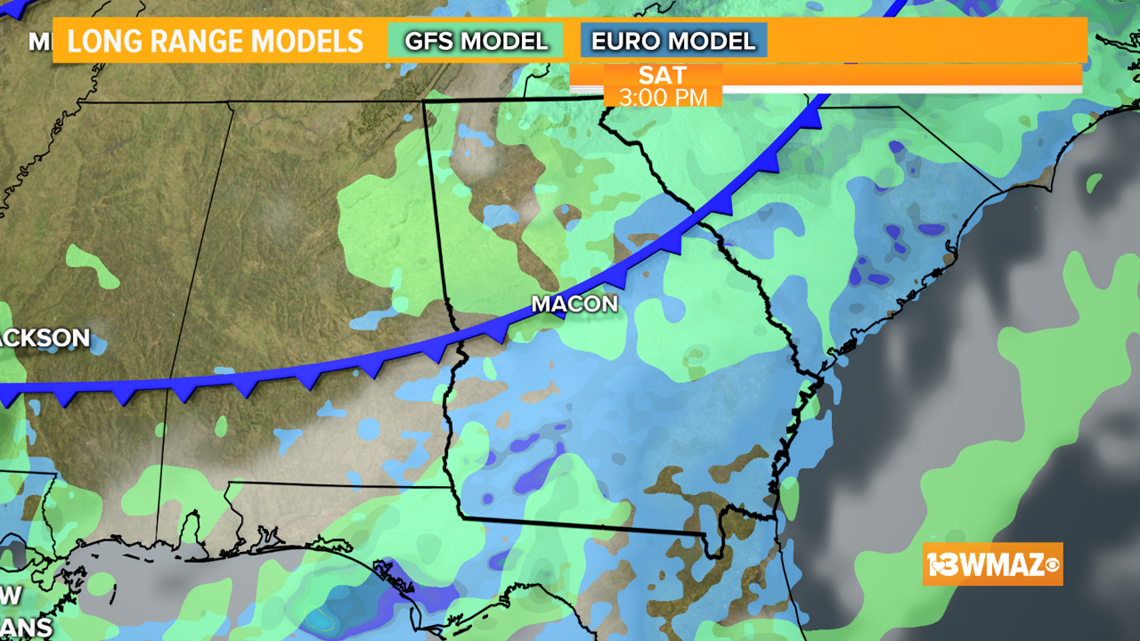 Tomorrow and Saturday look to bring our most elevated rain and storm chances. Thanks to all the moisture being pumped into our forecast, some storms could drop upwards of an inch of rain as storms won't be moving very quickly.
Good rain chances are in play for the next few afternoons and evenings, but chances may come down a bit as we head into next week. Let's grab all the drops we can while they're here this week!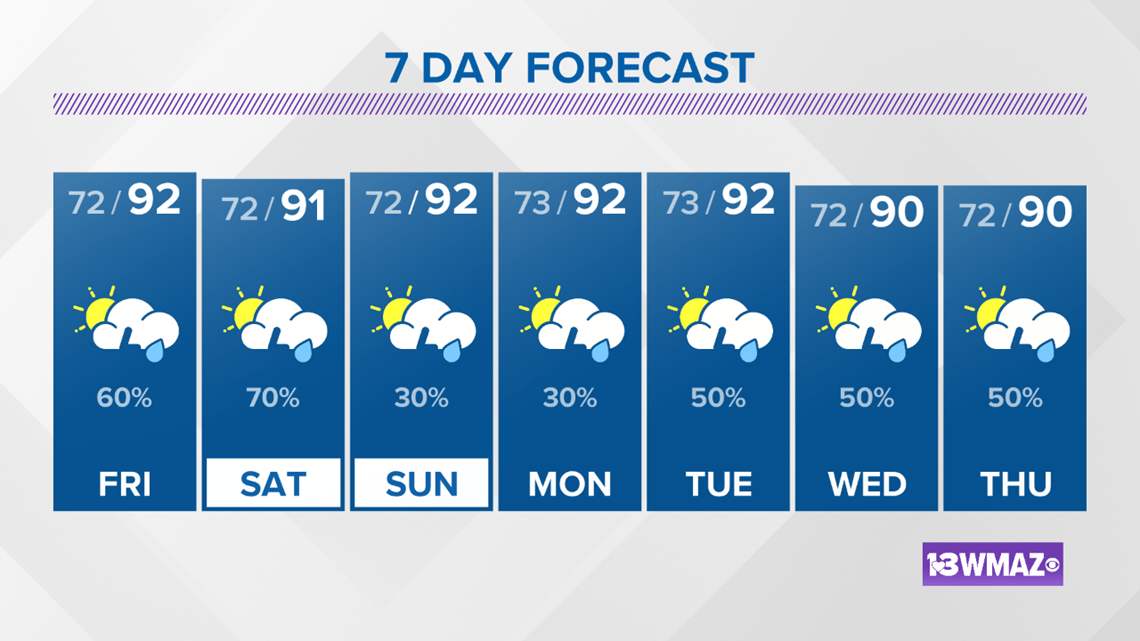 Send us your severe weather pictures on Facebook and by email to news@13wmaz.com
STAY ALERT | Download our FREE app now to receive breaking news and weather alerts. You can find the app on the Apple Store and Google Play.
STAY UPDATED | Click here to subscribe to our Midday Minute newsletter and receive the latest headlines and information in your inbox every day.
Have a news tip? Email news@13wmaz.com, or visit our Facebook page.