Happy Wednesday everyone, we will have just about an identical forecast to yesterday, except you can expect just a slightly higher coverage of rain and storms. It'll still be very hot and humid though.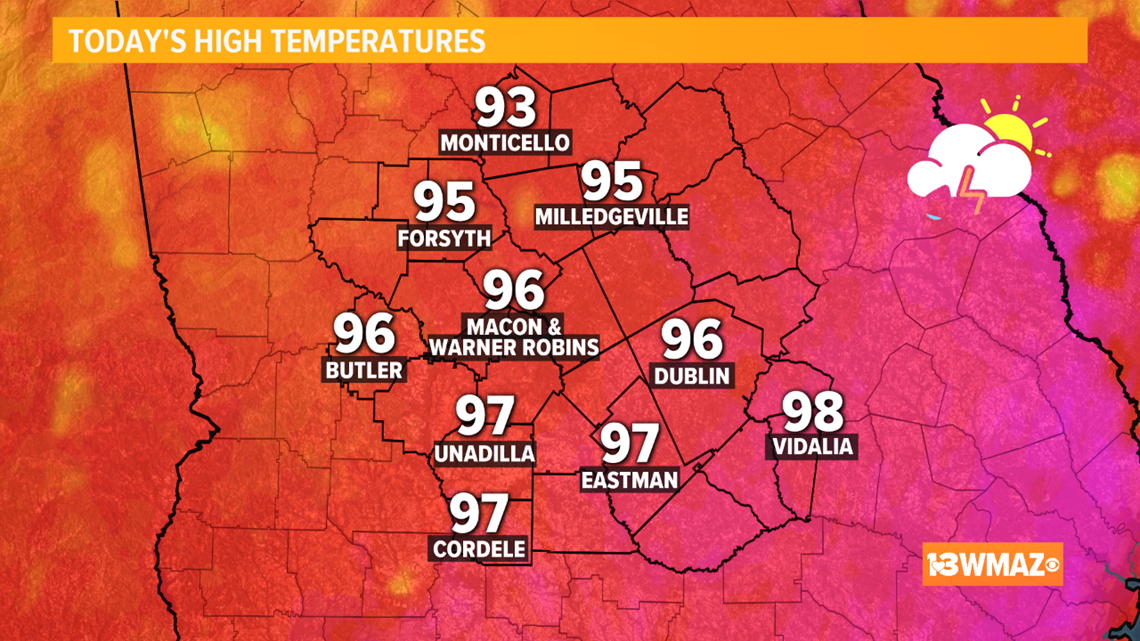 High temperatures will rise into the mid to upper 90's area wide, but feel like the triple digits.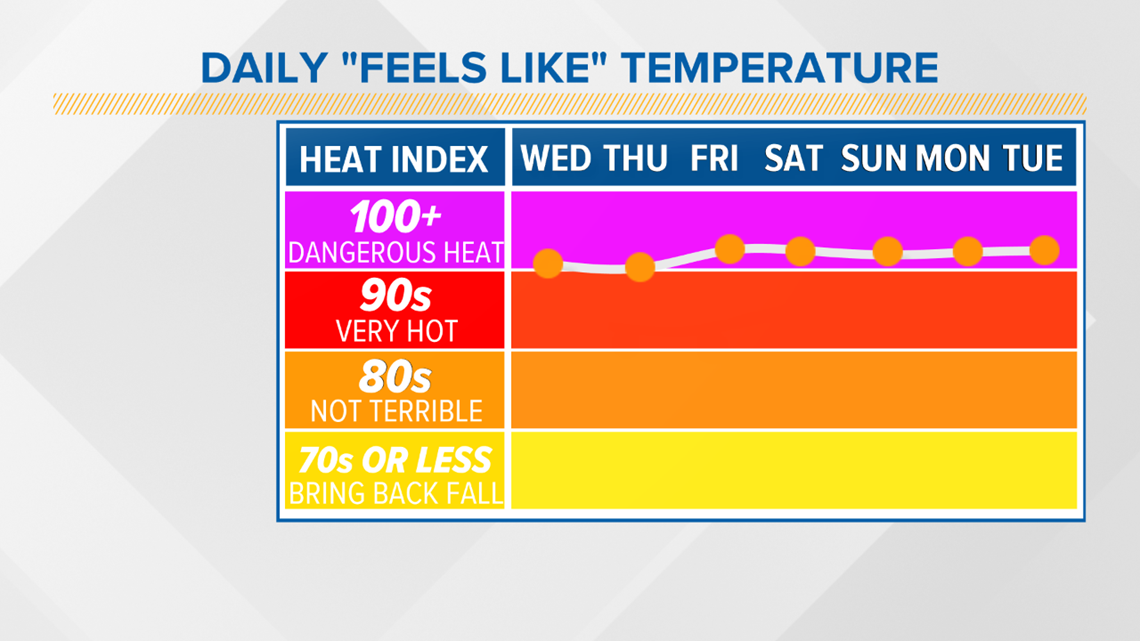 Scattered storms will be possible every afternoon as we head through the week, and we even look to increase rain and storm coverage by the end of the weekend. This will help us pick up upwards of an inch of rain over the next 7 days, with locally heavy amounts possible.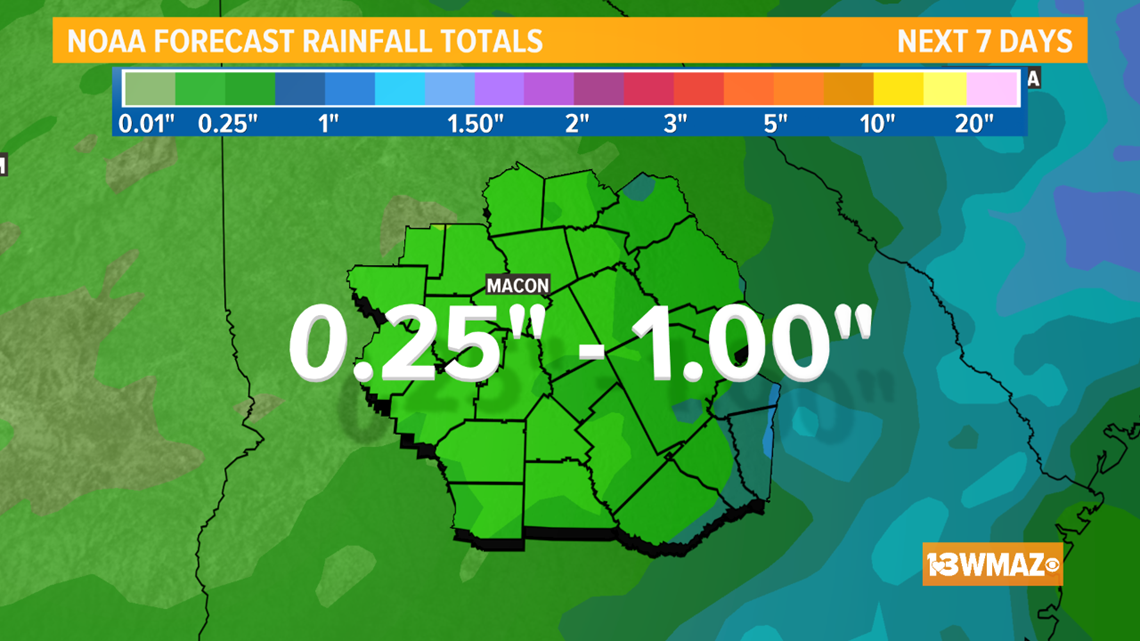 Small storm chances every afternoon could help us pick up maybe a quarter of an inch to an inch of rain over the next 7 days.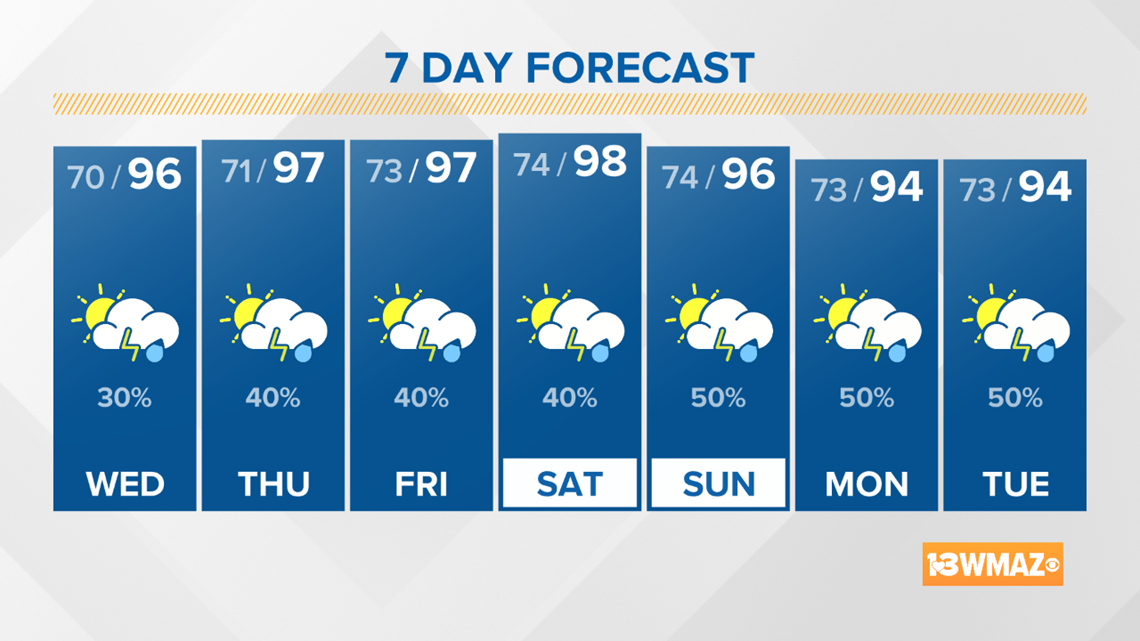 PHOTOS | Send us your severe weather pictures on Facebook and by email to news@13wmaz.com
STAY ALERT | Download our FREE app now to receive breaking news and weather alerts. You can find the app on the Apple Store and Google Play.
STAY UPDATED | Click here to subscribe to our Midday Minute newsletter and receive the latest headlines and information in your inbox every day.
Have a news tip? Email news@13wmaz.com, or visit our Facebook page.