MACON, Ga. — After rain Sunday morning, Sunday will be bone dry. Lows on Sunday night will cool down to the upper 40s under mostly clear skies.
Monday will be a very average day weather-wise. The sunshine will be plentiful, and highs will rise to the upper 70s.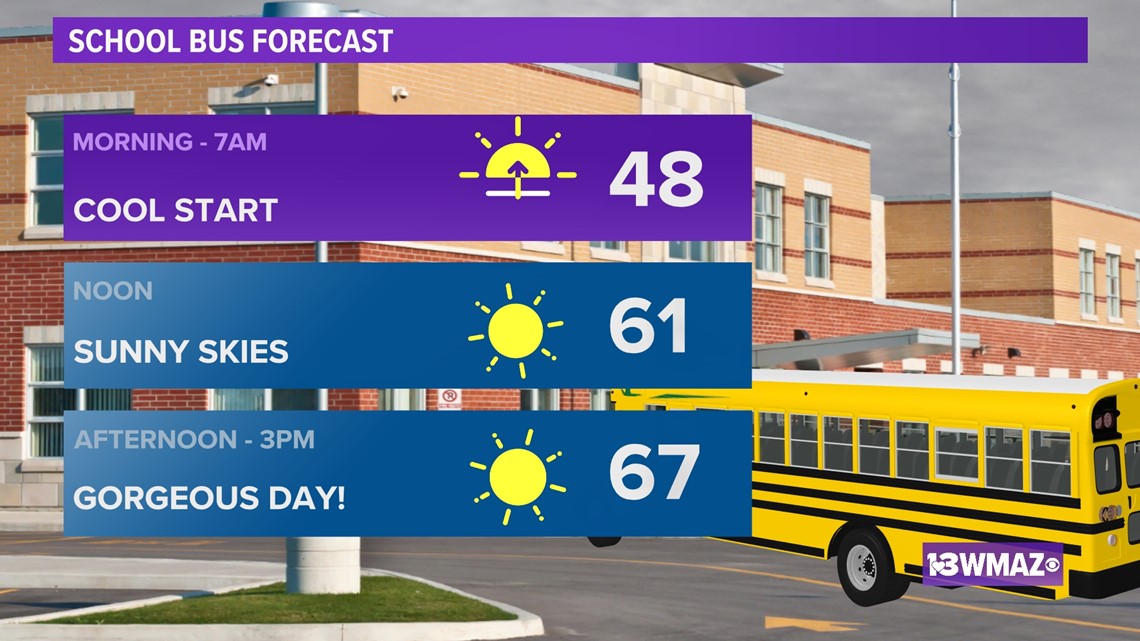 Dry conditions will continue on Tuesday. Expect temperatures on Tuesday morning to start in the mid 40s, and by the afternoon, we'll have a warm afternoon with highs in the 70s.
Wednesday will bring our next chance of rain and possible organized storm threat. An approaching cold front will bring a severe weather threat Louisiana, Arkansas and Mississippi. The front will weaken as it arrives in central Georgia.
We are expecting storms Wednesday afternoon, some of which could be strong. The strength of the storms will be dependent on the time of day they come through and how much instability the atmosphere will have.
If the storms don't make it all the way through, we'll have a lingering rain chance on Thursday and Friday. If they do make it through, it will be cooler with no rain chance.
7 Day Forecast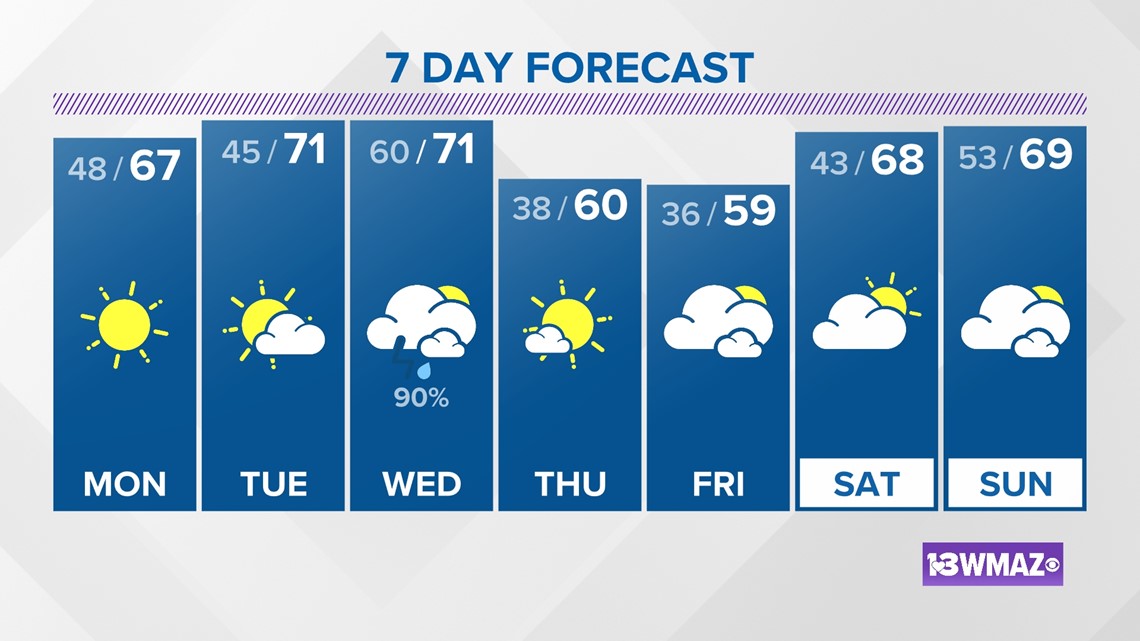 STAY ALERT | Download or FREE app now to receive breaking news and weather alerts. You can find the app on the Apple Store and Google Play.
STAY UPDATED | Click here to subscribe to our Midday Minute newsletter and receive the latest headlines and information in your inbox every day.
Have a news tip? Email news@13wmaz.com, or visit our Facebook page