MACON, Ga. — Another warm day highlighted the afternoon, as central Georgia remains stubborn to get in the fall spirit. We eclipsed the 90-degree mark today, but still look to dip down below the 60s in some spots this evening.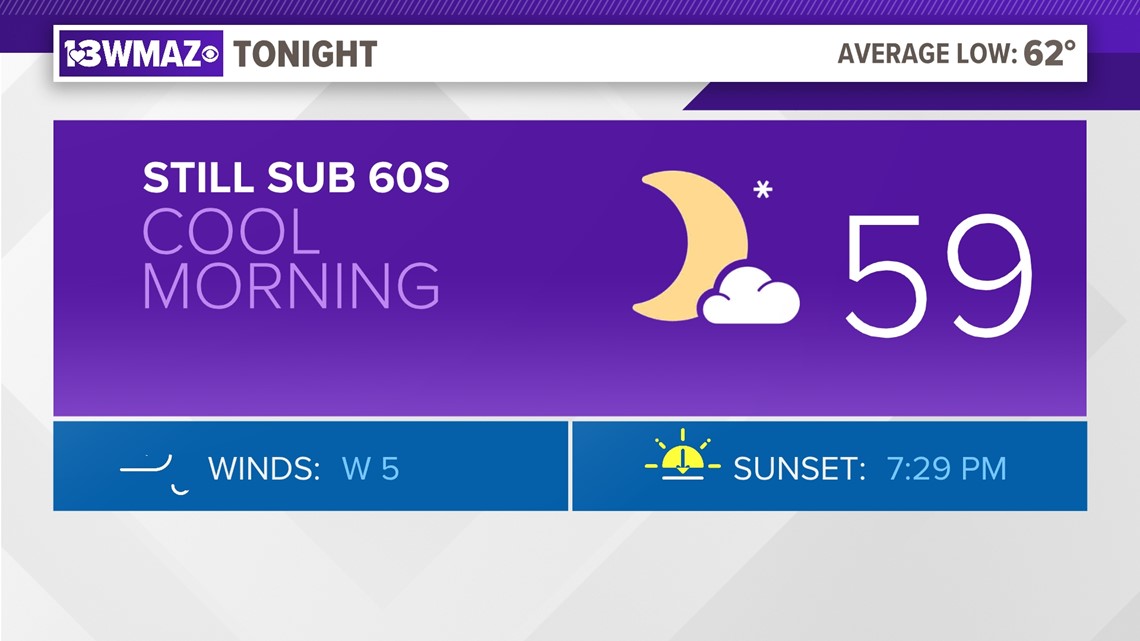 Monday looks to follow the warm trend again and get above 90 degrees once again. This will be the last day this week with above average temperatures as rain and moisture filter back in to the forecast on Tuesday.
As midweek rolls around, we are going to be getting rain that is pretty well needed, as some areas of central Georgia have been in an abnormally dry period. The rain looks to persist for a few days, including lots of cloud cover. This will knock the temperatures down about 10 degrees to the low 80s and upper 70s in spots, but very messy conditions with the large coverage of rain for Tuesday through Thursday.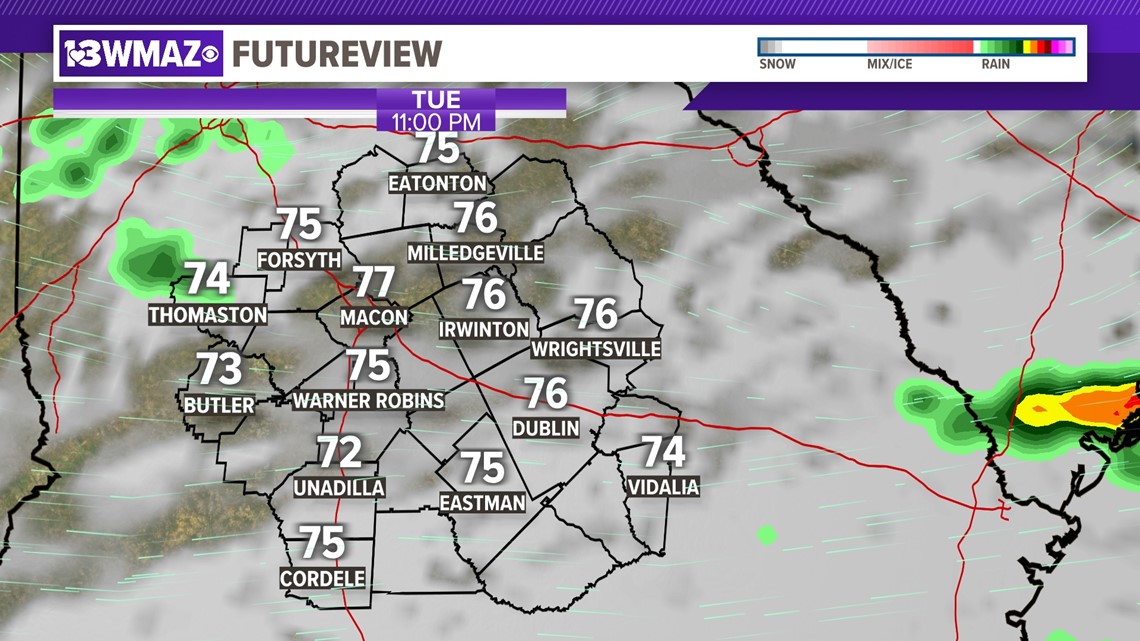 Friday could see some showers linger earlier in the day, but clearing is expected later on in the day to make for a nice fall-like weekend with some sunny skies.
7 Day Forecast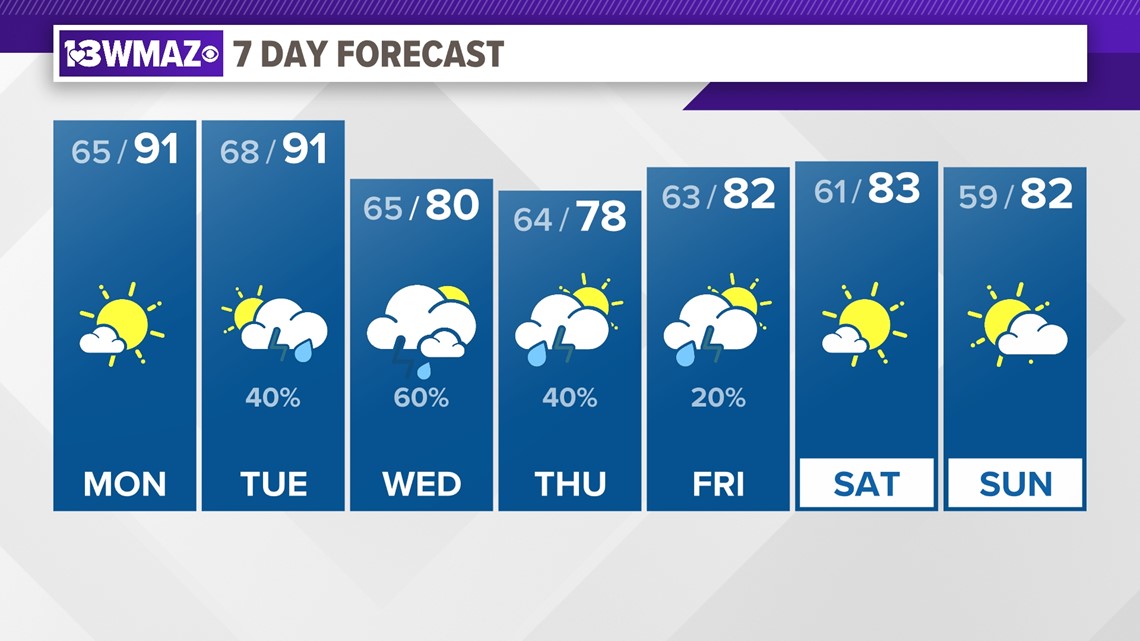 STAY ALERT | Download our FREE app now to receive breaking news and weather alerts. You can find the app on the Apple Store and Google Play.
STAY UPDATED | Click here to subscribe to our Midday Minute newsletter and receive the latest headlines and information in your inbox every day.
Have a news tip? Email news@13wmaz.com, or visit our Facebook page