Monday tonight will feature scattered showers and storms, ending later tonight as we lose the heat of the day. After another hot and humid day, lows will drop down into the 70s.
On Tuesday, more storms will build into the area as a cold front approaches. There is a big rain chance for most of the day.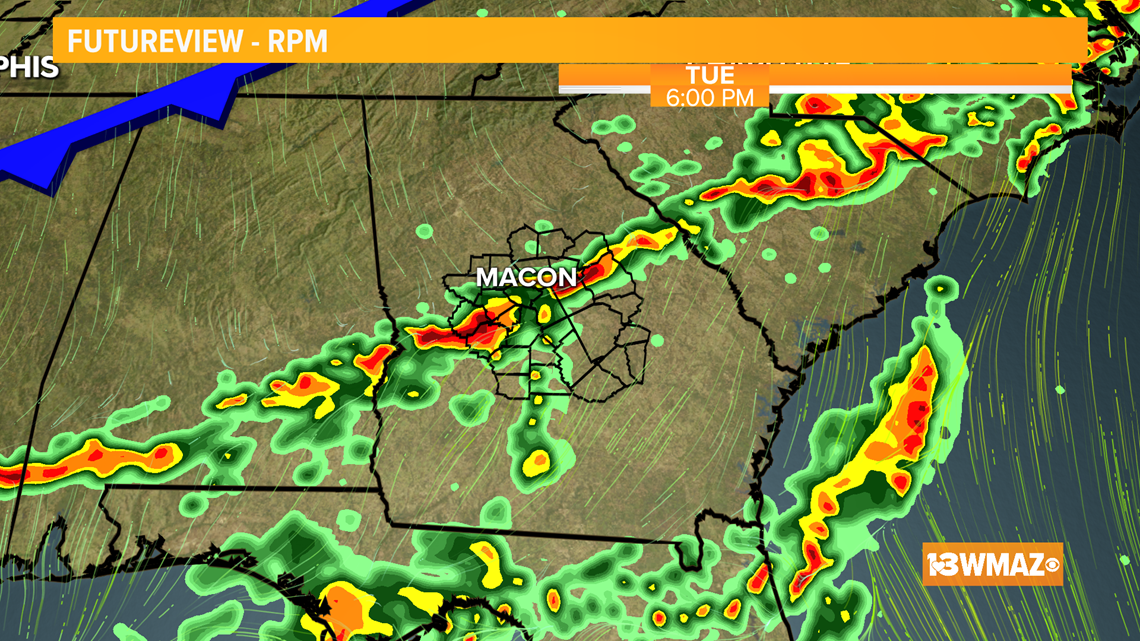 The Storms Prediction Center has issued a Level 1 risk for severe storms. The main threats with some the severe storms Tuesday are heavy rain, gusty winds and frequent lightning. The tornado threat is low but not zero.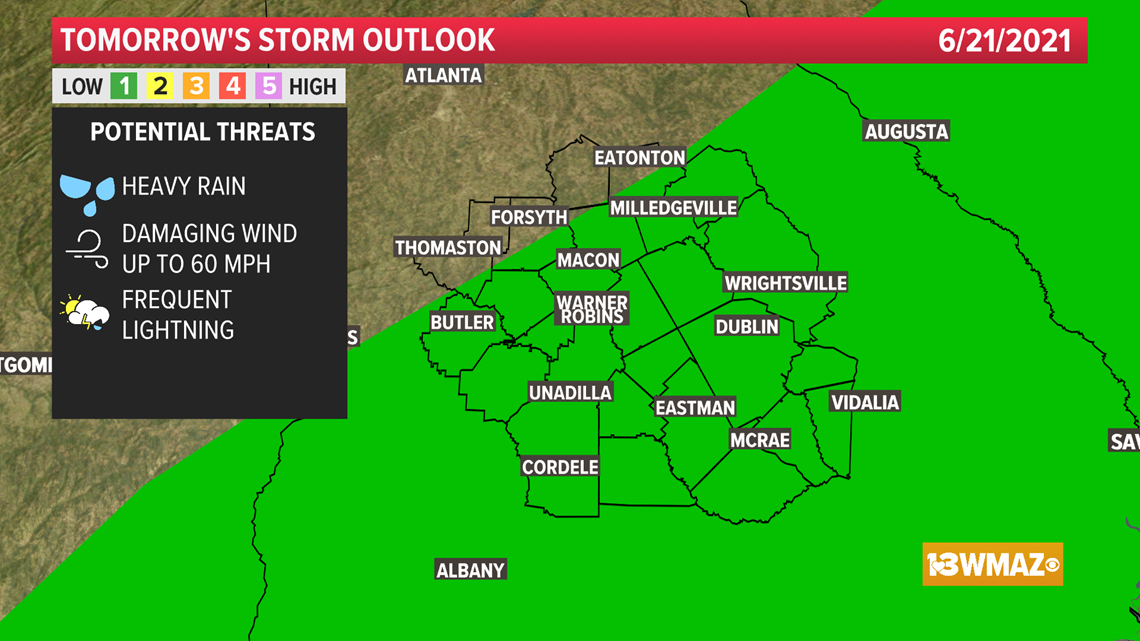 We'll stay unsettled into Wednesday as well. We could still see some showers and storms has we head into the heat of the day.
Looking long range, we will have a pretty good rain chance every day this week. At least in the midst of all the rain, high temperatures will remain relatively sitting in the 80s. Temperature will start to climb as we head into the weekend.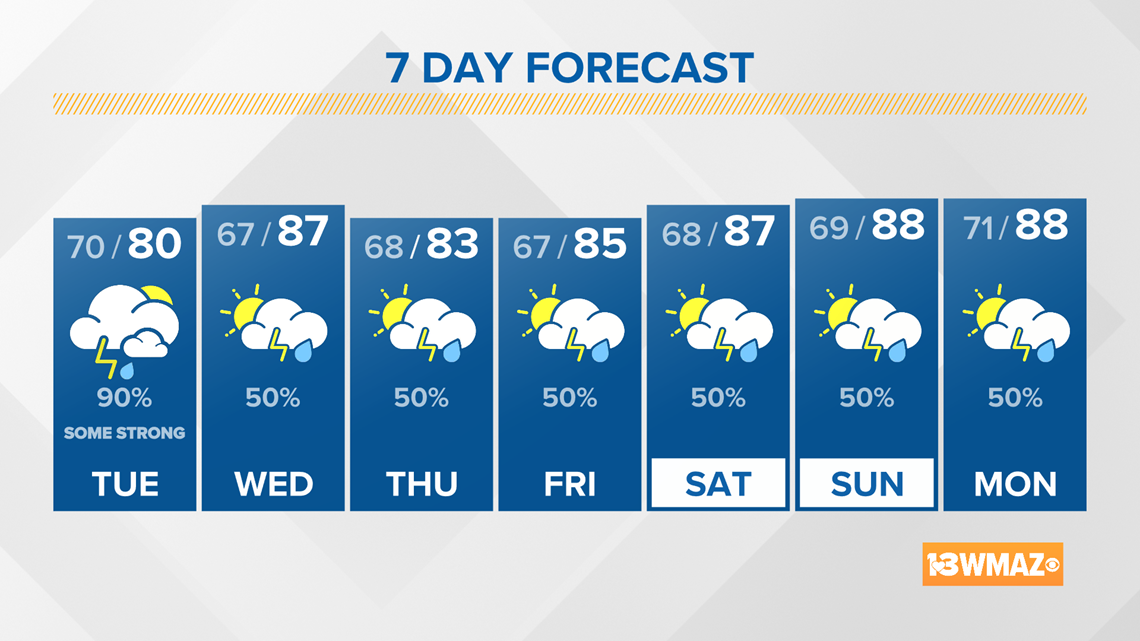 STAY ALERT | Download our FREE app now to receive breaking news and weather alerts. You can find the app on the Apple Store and Google Play.
STAY UPDATED | Click here to subscribe to our Midday Minute newsletter and receive the latest headlines and information in your inbox every day.
Have a news tip? Email news@13wmaz.com, or visit our Facebook page.