MACON, Ga. — Wednesday will be another warm day with a few more clouds than Tuesday. After a high right at 70 for Monday and 72 on Tuesday, highs on Wednesday will climb into the mid-70s making it feel more like March and April.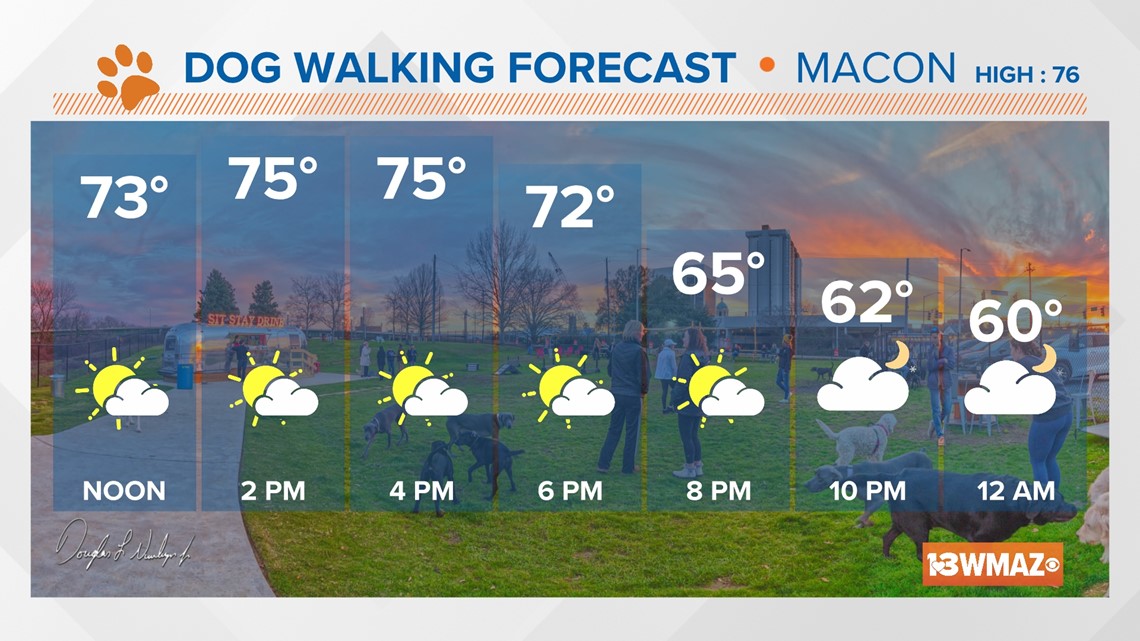 A cold front arrives Thursday that will introduce a good chance of rain into the picture. A majority of the steady rainfall will begin as we get into Friday and unfortunately last through a good chunk of the weekend.
Rainfall totals could top 2 inches in a handful of spots by Sunday morning.
Once the cold air filters in behind the front, highs will drop from the 70s to the 50s with overnight lows back into the 30s.
7 Day Forecast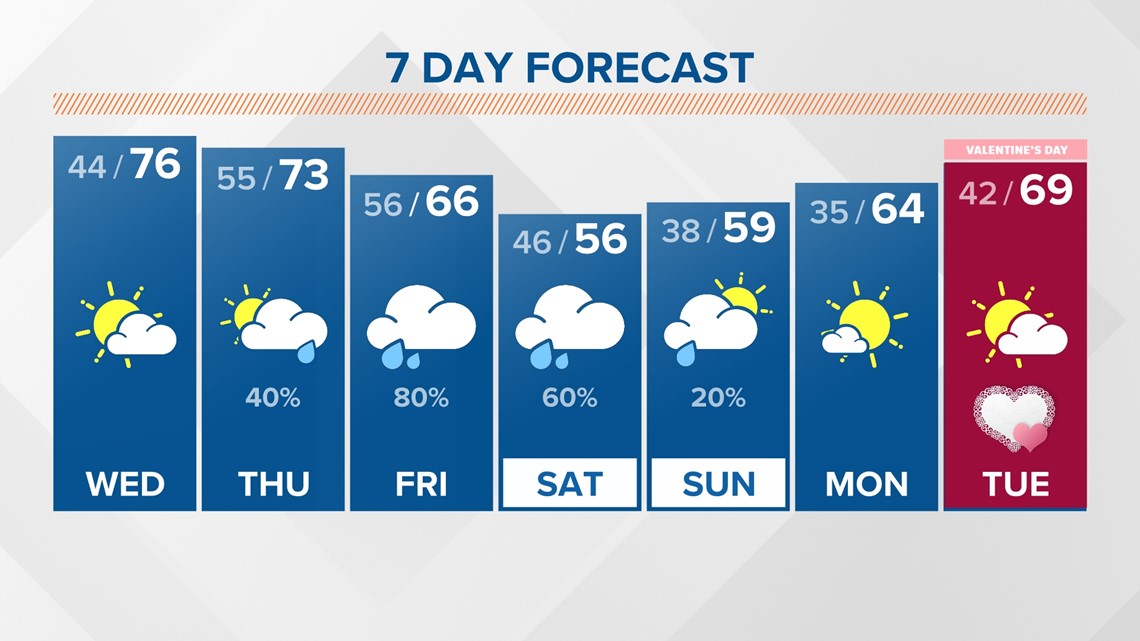 STAY ALERT | Download or FREE app now to receive breaking news and weather alerts. You can find the app on the Apple Store and Google Play.
STAY UPDATED | Click here to subscribe to our Midday Minute newsletter and receive the latest headlines and information in your inbox every day.
Have a news tip? Email news@13wmaz.com, or visit our Facebook page