MACON, Ga. — The fall cold front has official made it through Central Georgia, and boy can you feel the difference! The cold air is lagging behind the front but will be on our doorsteps tomorrow morning. Expect Sunday morning's lows to fall into the mid to upper 40s.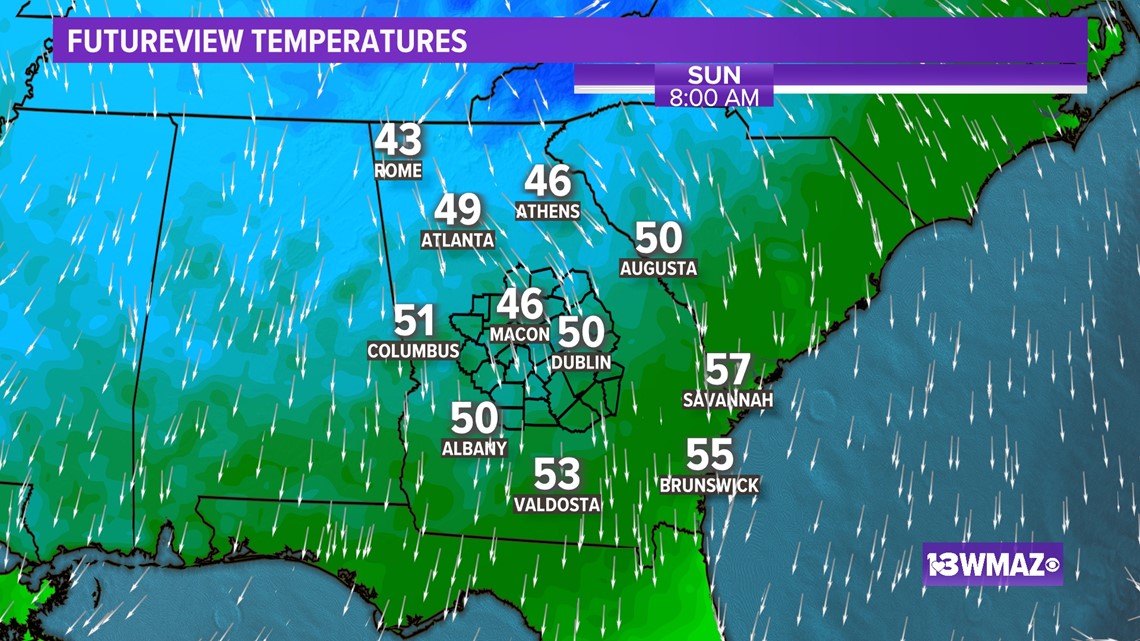 The humidity was also pushed away by the cold front so it will be dry and sunny throughout your Sunday. It will be the perfect fall day to hit the Georgia National Fair for its last day in town.
Highs on Sunday will barely scrap the low 70s -- the ideal fair weather!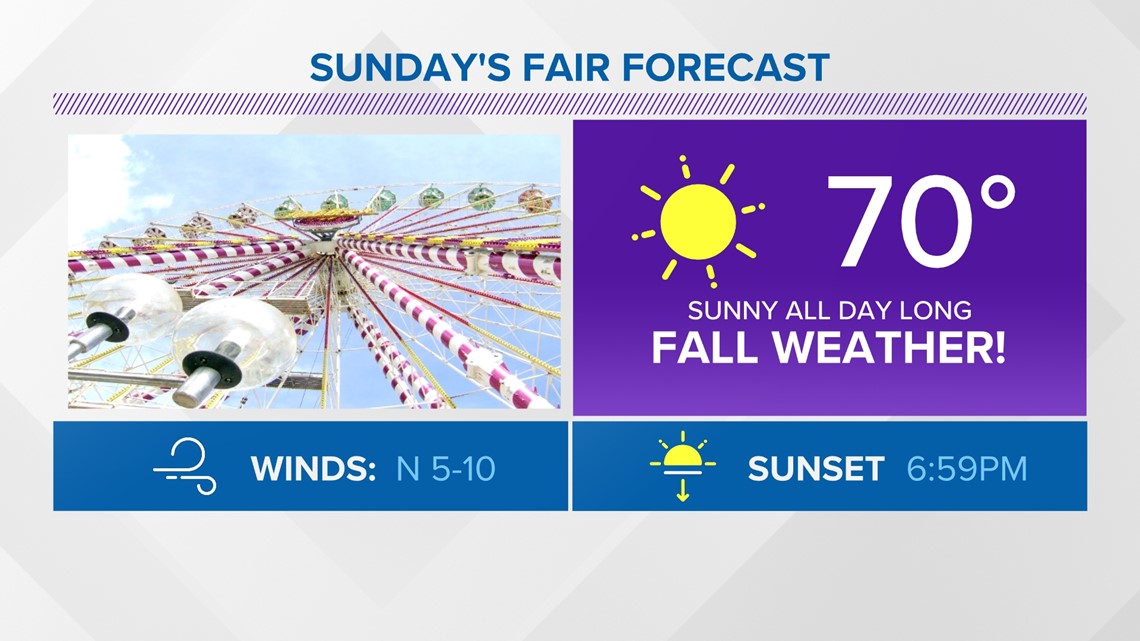 Fall will stick around through the middle of the week. A reinforcing cold front will come through on Friday and bring a chance for rain.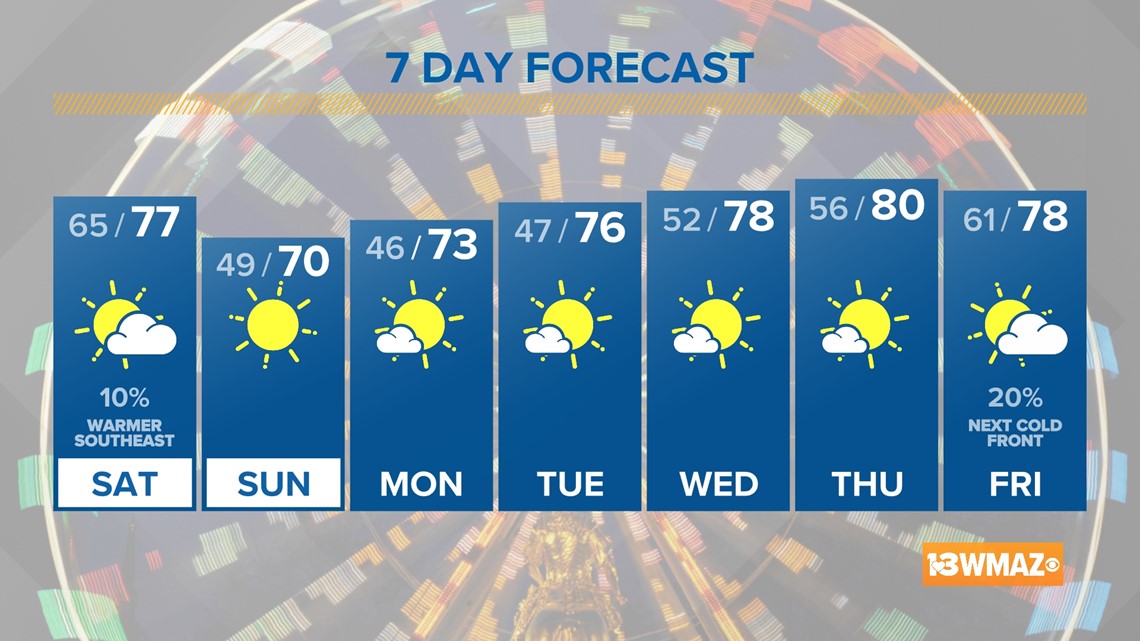 STAY ALERT | Download our FREE app now to receive breaking news and weather alerts. You can find the app on the Apple Store and Google Play.
STAY UPDATED | Click here to subscribe to our Midday Minute newsletter and receive the latest headlines and information in your inbox every day.
Have a news tip? Email news@13wmaz.com, or visit our Facebook page.