MACON, Ga. — As of Thursday morning, the National Hurricane Center still has an area of disturbed weather outlined as a high chance of development over the next 2-5 days.
Where is the disturbance now?
Late Wednesday, the disturbance crossed the Lesser Antilles and into the Caribbean Sea. The location where the low pressure center is trying to develop is just off the Venezuelan coast, moving toward Aruba
Why hasn't the storm developed yet?
Wind shear preventing the disturbance to develop further at this point. That means at the upper levels of the atmosphere, a westerly wind is dislocating the top of the storm from the bottom of the storm. However, the upper-level wind pattern is expected to become more favorable in the coming days, allowing a low pressure center to develop.
A tropical depression is likely to form once the wind shear lets up.
What is the current forecast?
The storm is expected to move west-northwest across the warm Caribbean Sea through the weekend. The Caribbean is extremely warm, giving the storm a lot of energy to work with, especially once the wind shear lets up.
The storm, in whatever form its in, is expected to enter the Gulf of Mexico next Tuesday.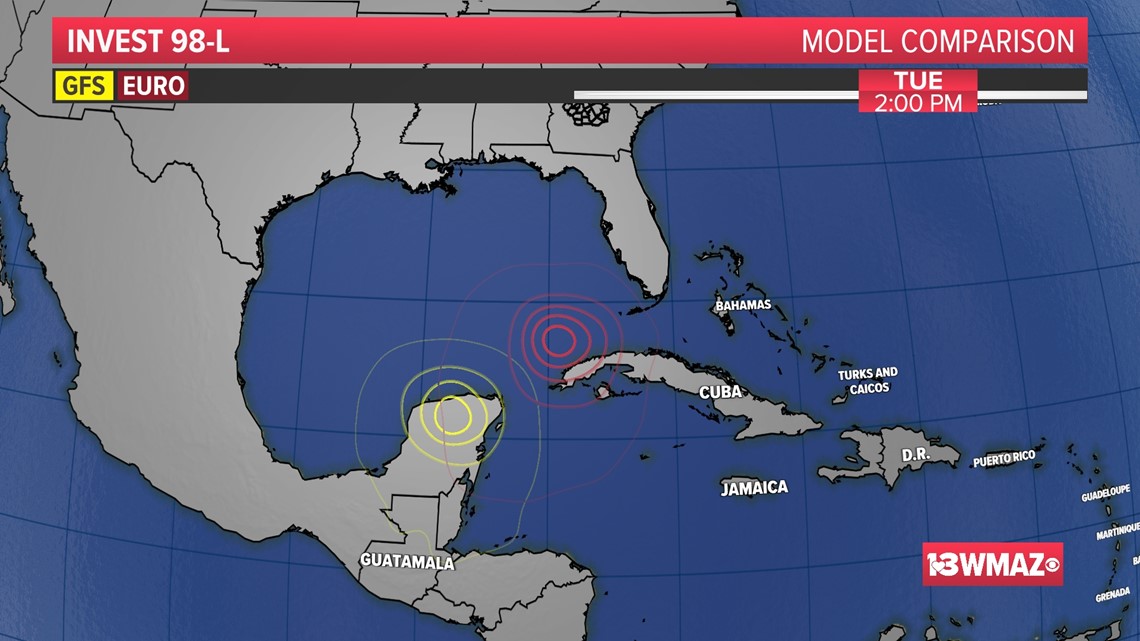 From there, the models diverge on where the storm may go. The GFS and Euro were in pretty good agreement until last night. The 53rd Weather Reconnaissance Squadron, also known as the Hurricane Hunters, investigated the system Wednesday night, providing new information for the models to work with.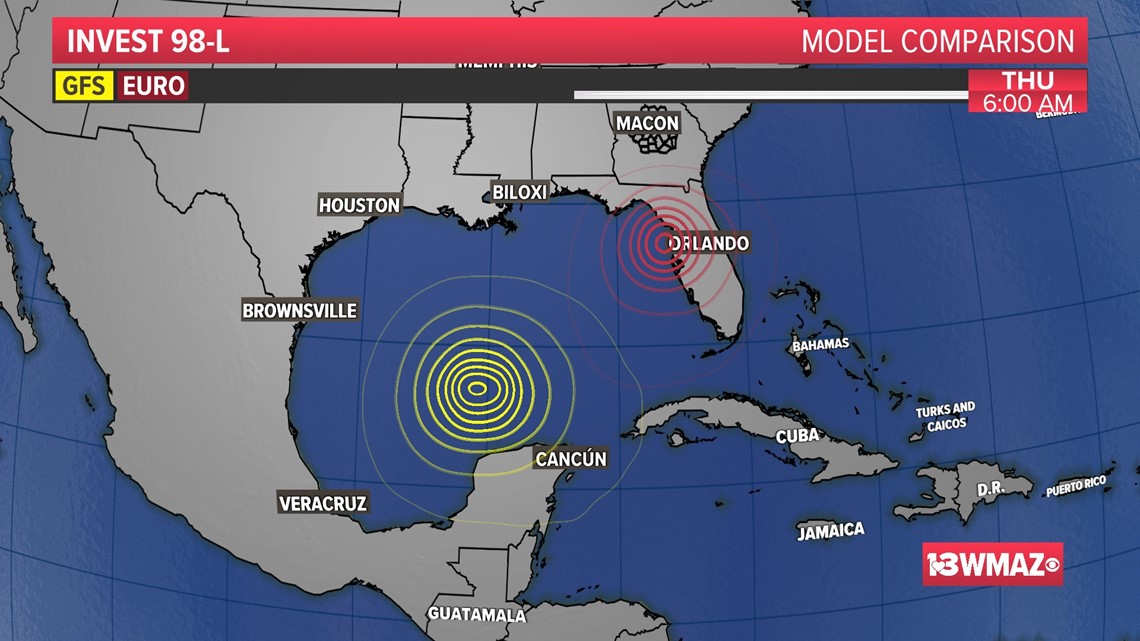 On Thursday, the models diverge even more with the Euro showing a landfalling storm north of Tampa, while the GFS shows an intensifying storm in the central Gulf, before pulling it north.
The GFS is the model that recently changed from what the initial agreement was. Until this morning, both models showed the storm entering the Gulf and making landfall along the Florida Gulf coast.
It's really far out, why are we talking about it?
For several days, the models were consistently showing a storm entering the Gulf of Mexico, and continue to do so. The reason why we are hesitant to talk about beyond 5-7 days is because the models typically disagree and are inconsistent run to run.
However, with this storm, the models were consistent with one another and from run to run. That gave us more confidence in the long-term forecast.
STAY ALERT | Download our FREE app now to receive breaking news and weather alerts. You can find the app on the Apple Store and Google Play.
STAY UPDATED | Click here to subscribe to our Midday Minute newsletter and receive the latest headlines and information in your inbox every day.
Have a news tip? Email news@13wmaz.com, or visit our Facebook page