JACKSONVILLE, Fla. — GOOD NEWS: There are no threats to the First Coast at this time.
Yet, we are watching several areas in the tropics as we wrap up the month of June.
Potential Tropical Cyclone Two (or potentially Bonnie) is headed across the southern Caribbean, but will stay far to our south through the week as it races toward Central America.
Meanwhile, an area of disturbance (known as Invest 95L) in the northern Gulf of Mexico is showing better chances of development. Regardless, this system will bring some much-needed rain to portions of Texas later this week as it drifts westward. Hurricane Hunters are also expected to investigate this area Wednesday.
The Atlantic hurricane season ends on November 30 and the National Hurricane Center provides updates several times a day. You can be sure to get those updates right here, or on-air with your First Coast News Weather Team.
Last year, NOAA released the new seasonal averages for the Atlantic basin. According to the 30-year data from 1991 to 2020, the new averages include 14 named storms, 7 hurricanes, and 3 major hurricanes. The previous Atlantic storm averages, based on the period from 1981 to 2010, were 12 named storms, 6 hurricanes, and 3 major hurricanes. The averages from 1951-1980, were 11 named storms, 5 hurricanes, and 1 major.
If you didn't get a chance to catch our hurricane special, you can watch it in its entirety right here.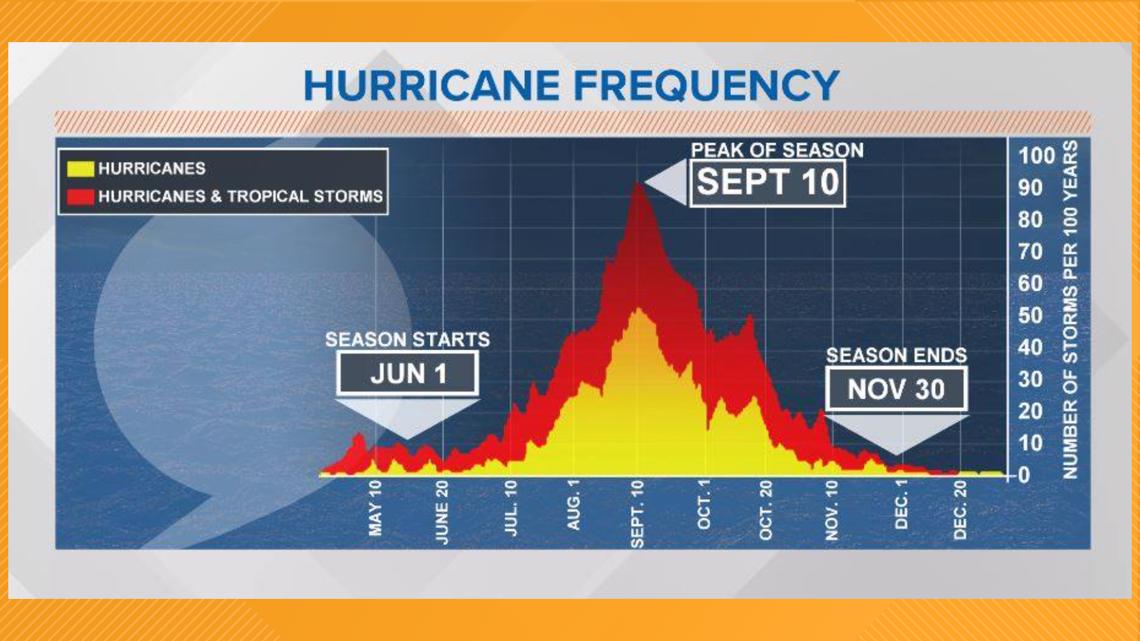 The Atlantic hurricane season officially runs from June 1 to November 30.
Download the First Coast News app and sign up for severe weather alerts