MACON, Ga. — Here is a live look at Hurricane Ian as it makes landfall as a major category 4 hurricane:
As of 5 a.m. Friday, Ian's winds are back up to 85 mph, making it a solid category 1 hurricane. Hurricane Warnings are in effect up and down the South Carolina coastline, including Hilton Head Island, Edisto Beach, Charleston, James Island, Isle of Palms, and Myrtle Beach.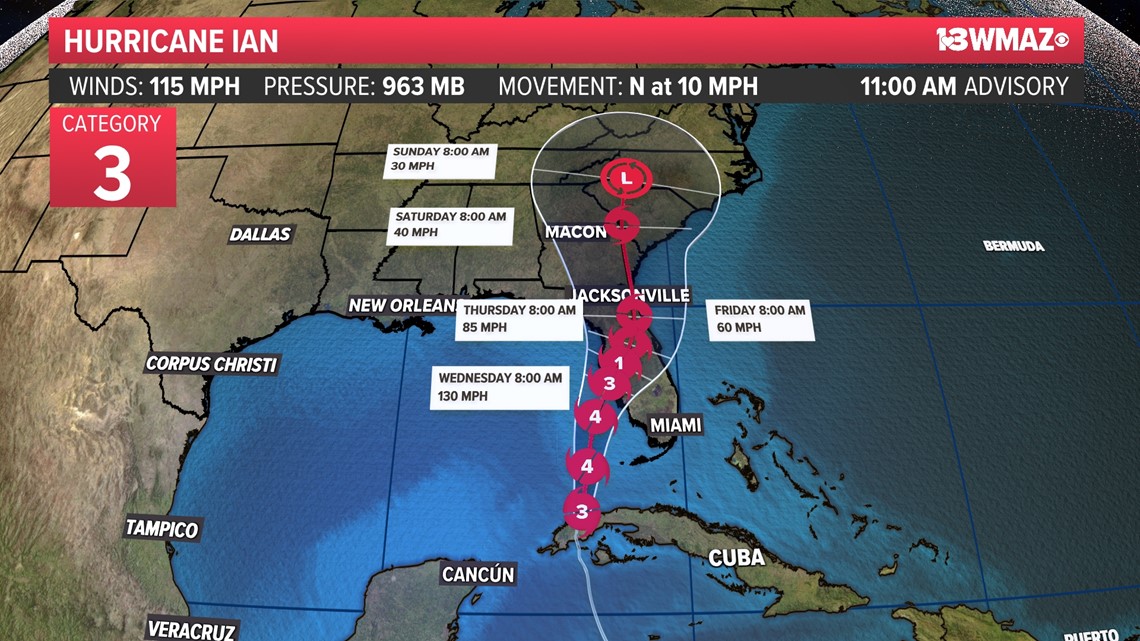 Through the day today, Ian is expected to make landfall again in South Carolina as a hurricane. Widespread wind and rain are expected in both South and North Carolina.
Tropical Storm Warnings continue along part of the Georgia coastline and now encompass the majority of the Carolinas, including Columbia, Florence, Wilmington, Rocky Mount, Fayetteville, Greensboro, and most of the Outer Banks.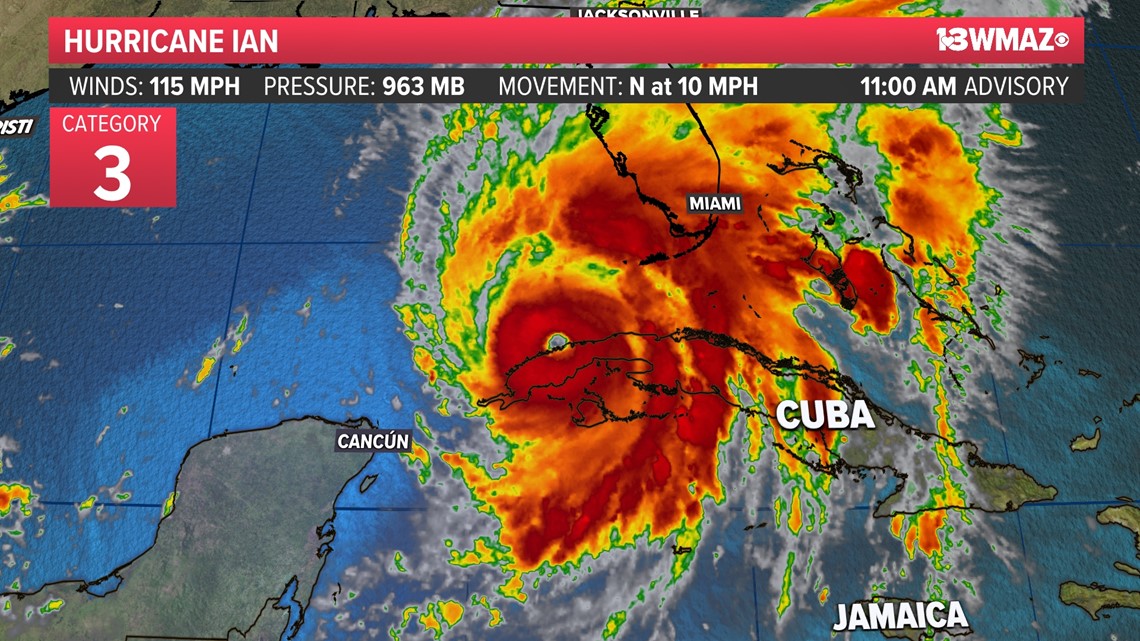 Storm surge values are still forecasted to be near 3-5 feet in Georgia and 4-6 feet in the Charleston and Myrtle Beach areas.
Today in central Georgia, gusts could go a bit higher, potentially up to 40-45 mph, with locally higher gusts.
Spaghetti Models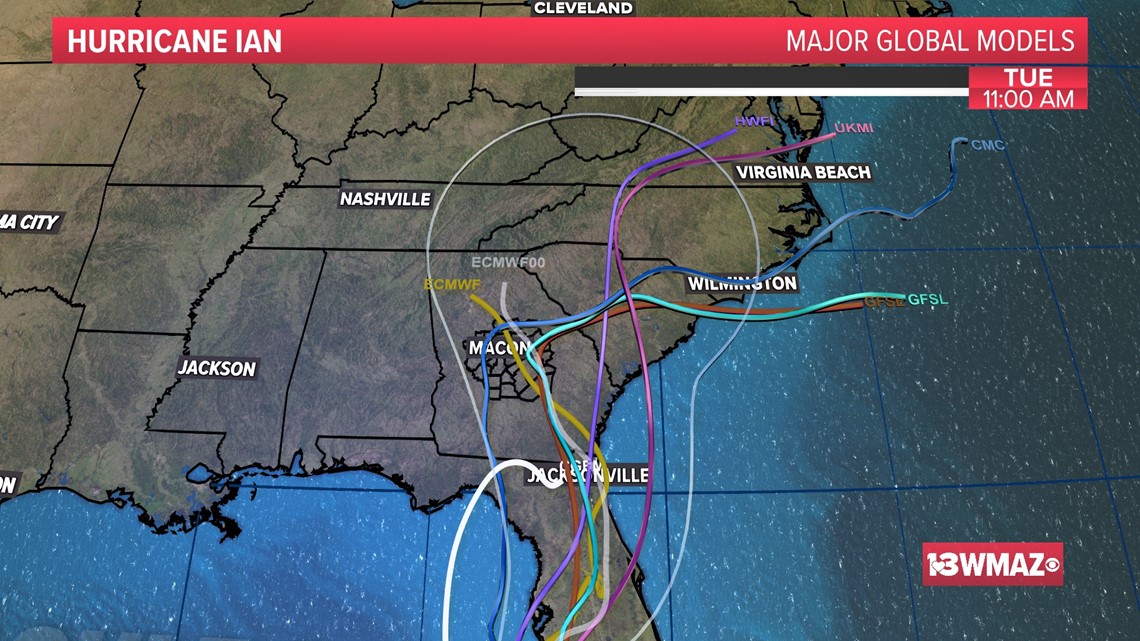 STAY ALERT | Download our FREE app now to receive breaking news and weather alerts. You can find the app on the Apple Store and Google Play.
STAY UPDATED | Click here to subscribe to our Midday Minute newsletter and receive the latest headlines and information in your inbox every day.
Have a news tip? Email news@13wmaz.com, or visit our Facebook page