ATLANTA — Subtropical Storm Ana developed early Saturday morning in the Atlantic, the first storm of the 2021 Atlantic Hurricane Season. That came as meteorologists were also tracking an area for potential development this weekend off the coast of southeast Texas that brought heavy rains inland.
Sunday morning, Ana became tropical in nature and evolved into a tropical storm. As it pulled further away from the island of Bermuda today it weakened into a tropical depression. It poses no threat to the United States, and any enhanced wave action on the island of Bermuda should diminish as the storm pulls further away. It should continue to weaken and then dissipate overnight.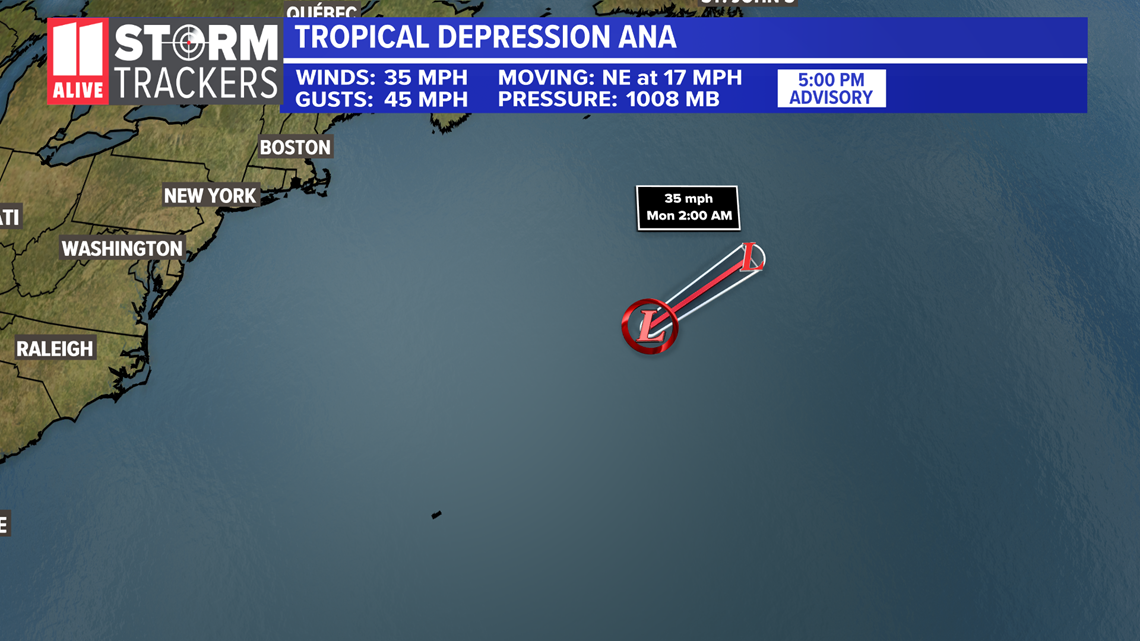 With the development of Ana, this is now the 7th year in a row that there has been a named tropical or subtropical storm before the June 1st official start to hurricane season.
NOAA released its hurricane outlook this week, calling for an above normal season in the Atlantic with 13 to 20 named storms, 6 to 10 hurricanes, and 3 to 5 major hurricanes.
Here are the list of names for the 2021 Season. Now that 'Ana' has been used, the next system that develops into a tropical storm will be called 'Bill'.