MACON, Ga. — We are keeping a close eye on Tropical Strom Ian. As of 5 p.m. Saturday, Ian is brewing in the Caribbean and has its sight set on the Gulf of Mexico. For now, the National Hurricane Center believes that Ian may take a turn towards Florida for potential landfall.
Ian's track does keep edging west though as the advisories roll in. This means that Central Georgia could see some impacts from Ian late next week.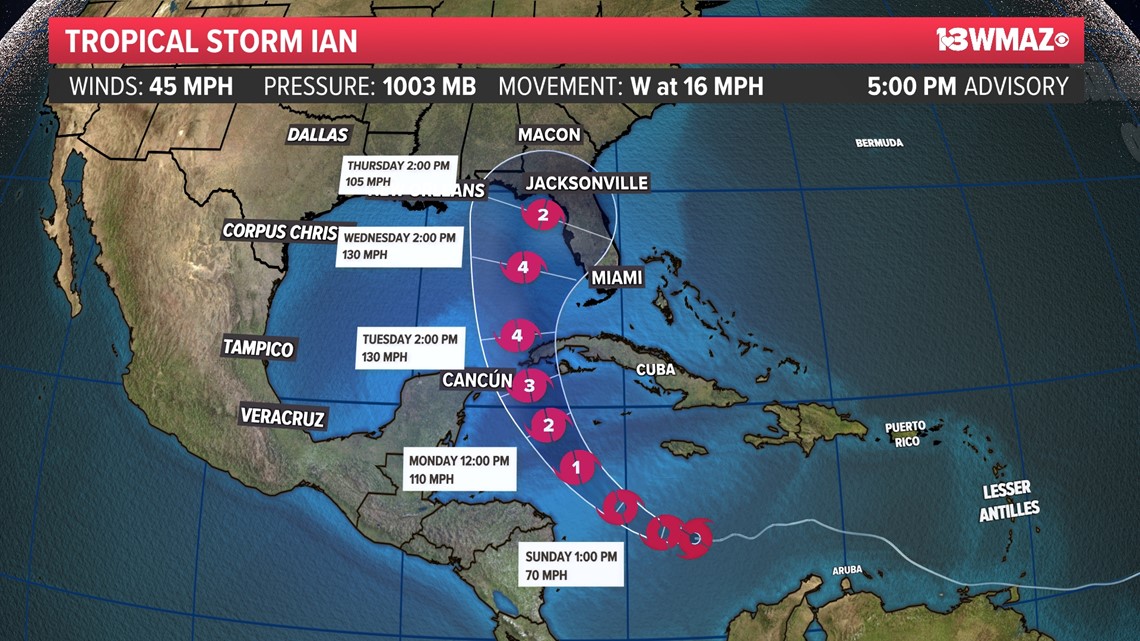 There's a couple of long range model we can look at to see where Ian may go.
If Ian follows the GFS model (yellow), it will trend a little more west and have more time over the warm Gulf waters. With this solution, Ian would a strong hurricane as it makes landfall. This would put Central Georgia on the "dirty" side of the storm. There would be less rain in the area, but we could see the potential for brief, spin-up tornadoes.
If Ian follows the European model (red), Ian would track closer to Florida's west coast and have much less water to cover. This would allow Ian to either maintain strength or weaken before it makes landfall. This would also put Central Georgia on the clean side of the storm but would bring our rain chances up significantly.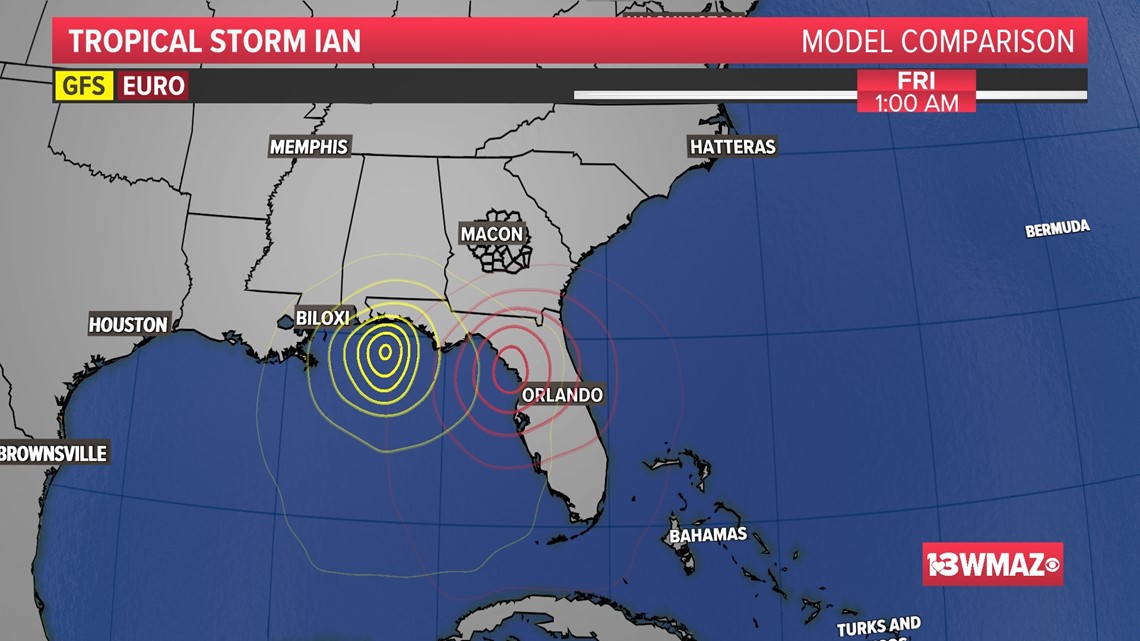 Here's the gist of what you need to know.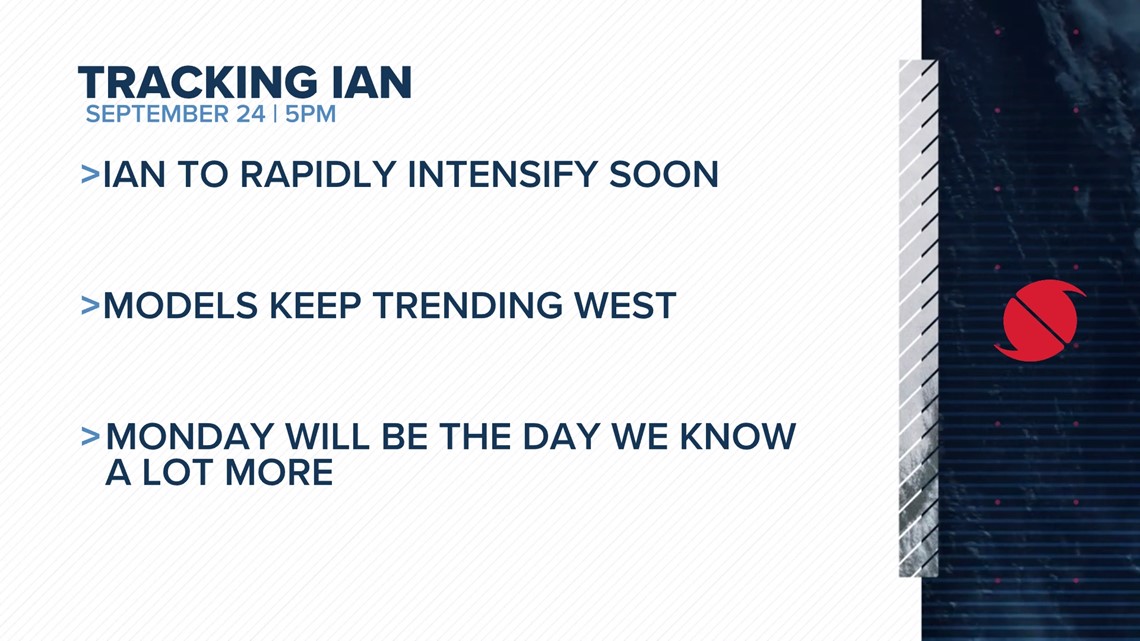 Ian is forecast to become a Category 4 major hurricane by Tuesday afternoon. The NHC believes though that Ian should weaken before making landfall somewhere in the U.S.
We'll know much more about Ian's track and impacts in Central Georgia by Monday.