ATLANTA - The Atlanta Braves are welcoming Hurricane Florence evacuees by offering them free tickets to the Washington Nationals series this weekend.
Team officials also said all proceeds from the 50/50 Raffle during the games this weekend will benefit Red Cross efforts for the hurricane.
Here's a list of the times and dates for the next three games at SunTrust Park:
Friday 7:35 p.m
Saturday 1:05 p.m.
Sunday 1:35 p.m.
RELATED | Atlanta Motor Speedway opens campground to Hurricane Florence evacuees
PHOTOS: Coastal residents leave creative notes for Florence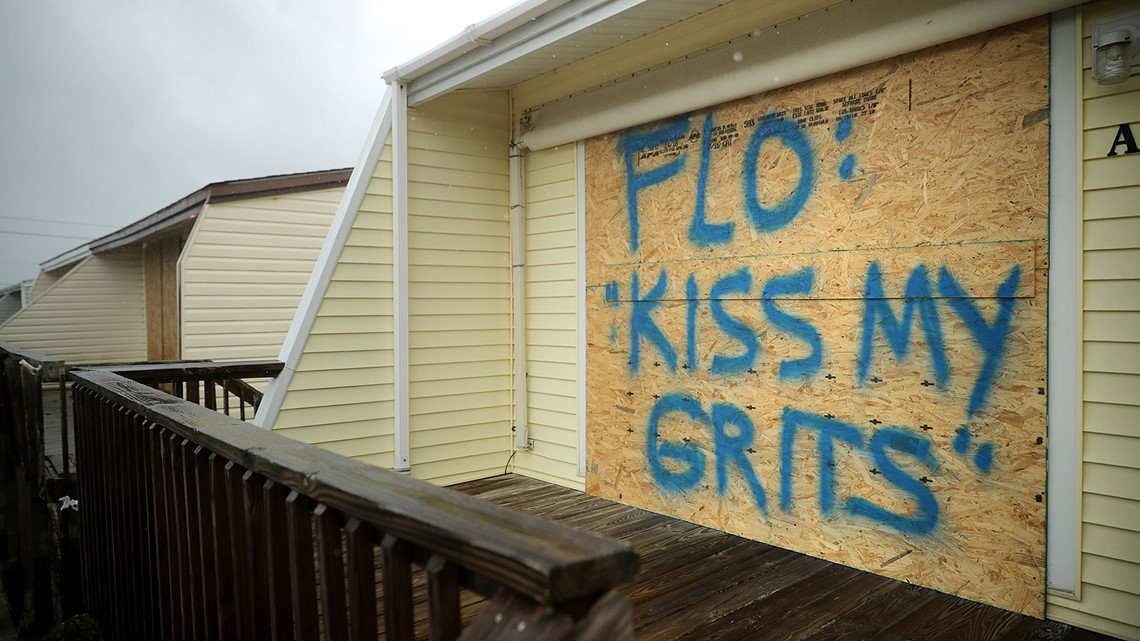 "As Hurricane Florence approaches, we know how difficult it has been for those who have had to pack up and leave their homes as the storm approaches," said Derek Schiller, Braves President and CEO.
"The predicted areas that will be affected are in the heart of Braves Country so it hits particularly close to home for us. We hope we can take their mind off the storm for a few hours by coming to enjoy a game at SunTrust Park. Our thoughts and prayers are with all those who are impacted."
The complimentary tickets are available to all residents of North and South Carolina who have been displaced because of the mandatory evacuations. Georgia residents who show a valid driver's license from the specific coastal zip codes that are under a mandatory evacuation will also be eligible to take advantage of this offer.
The tickets are only available at the SunTrust Park Ticket Office while supplies last. Each ticket will include free access to Hope & Will's Sandlot, the kid's zone that's full of activities. You can also get discounted A-List pricing on specific menu items in the park.
Last season, officials said the Braves distributed over 20,000 tickets to those that evacuated due to Hurricane Irma.
For more information and other ways to donate, visit their website.