MACON, Ga. — Severe weather is possible Sunday, March 12 with an approaching low pressure system and cold front. Most of Central Georgia is in a Level 2 out of 5 risk for severe weather with the potential for damaging winds, a brief tornado or two, and hail.
The rest of Central Georgia is in a Level 1 risk, but everyone should be weather aware.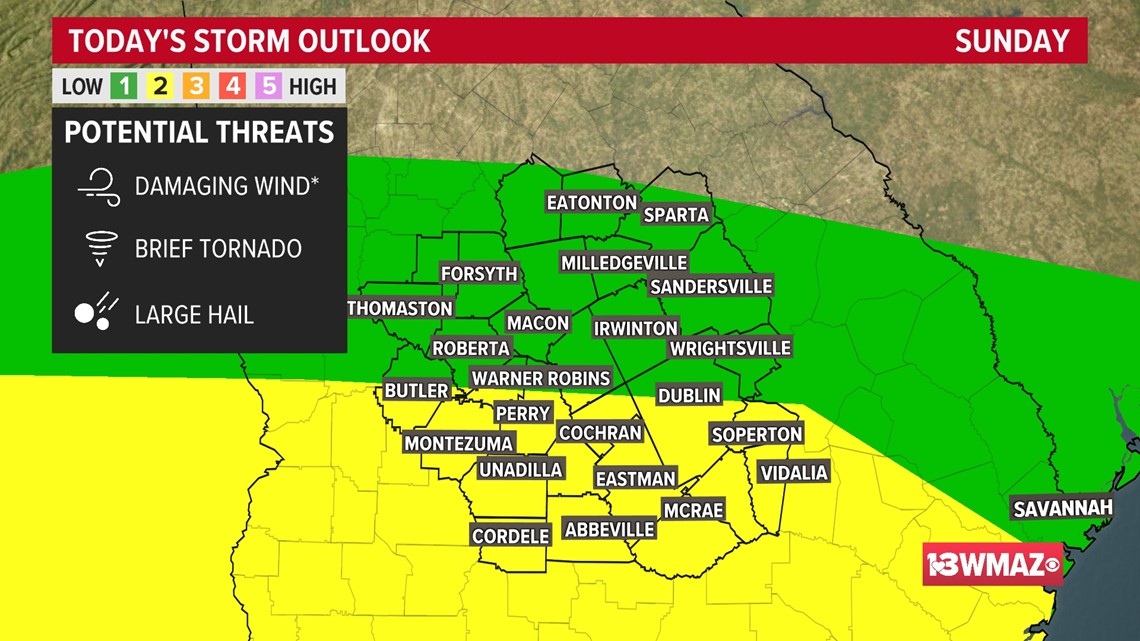 Rain will start early for northern counties around 7 to 8 a.m. Our severe weather potential starts as early as 10 a.m. with the strongest line of storms rolling though Central Georgia around lunchtime.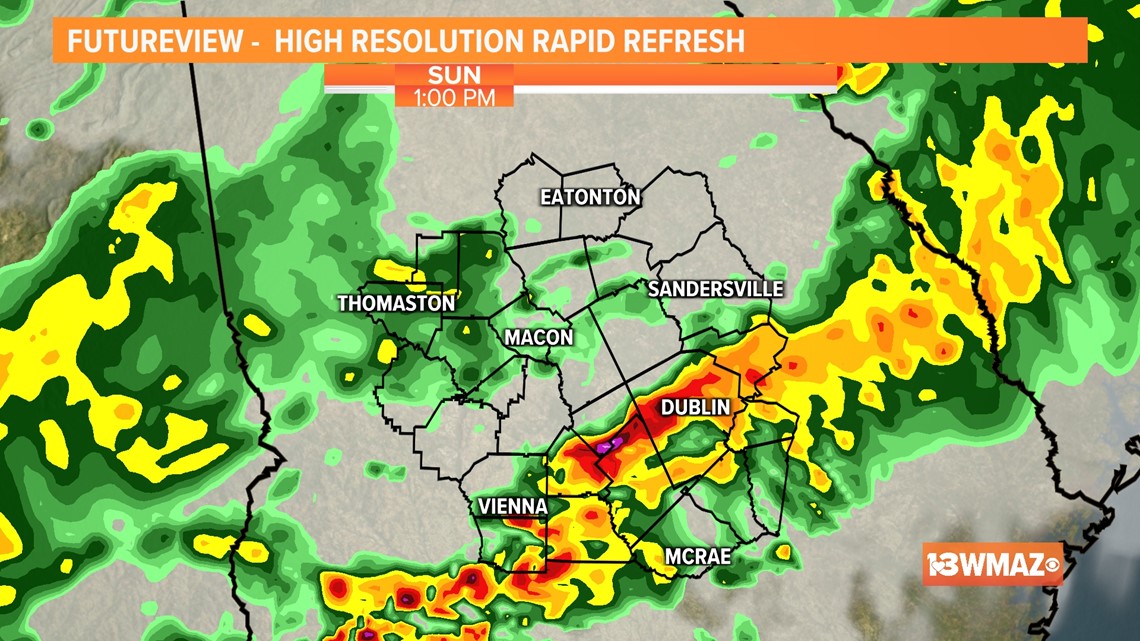 While the tornado potential remains low, but the places that have the best chance of seeing a weak and brief tornado would be areas south and west of Macon and Warner Robins.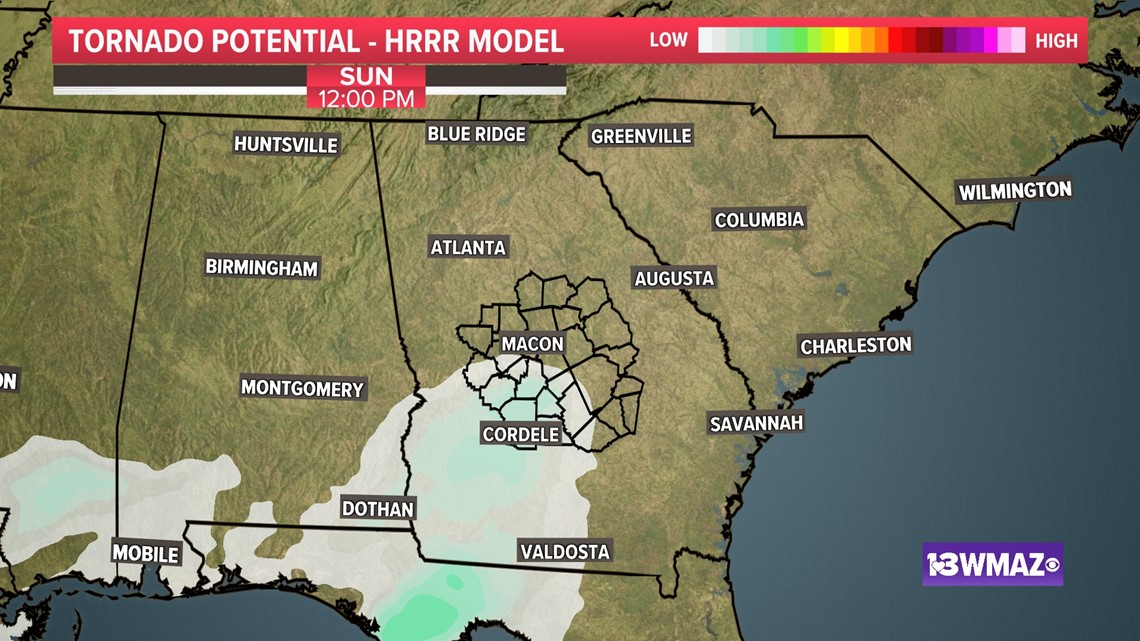 Winds will pick up throughout the day regardless of thunderstorm winds. Wind gusts from thunderstorms could be up to 60 miles per hour, but non-thunderstorm winds could gust up to 30 miles per hour.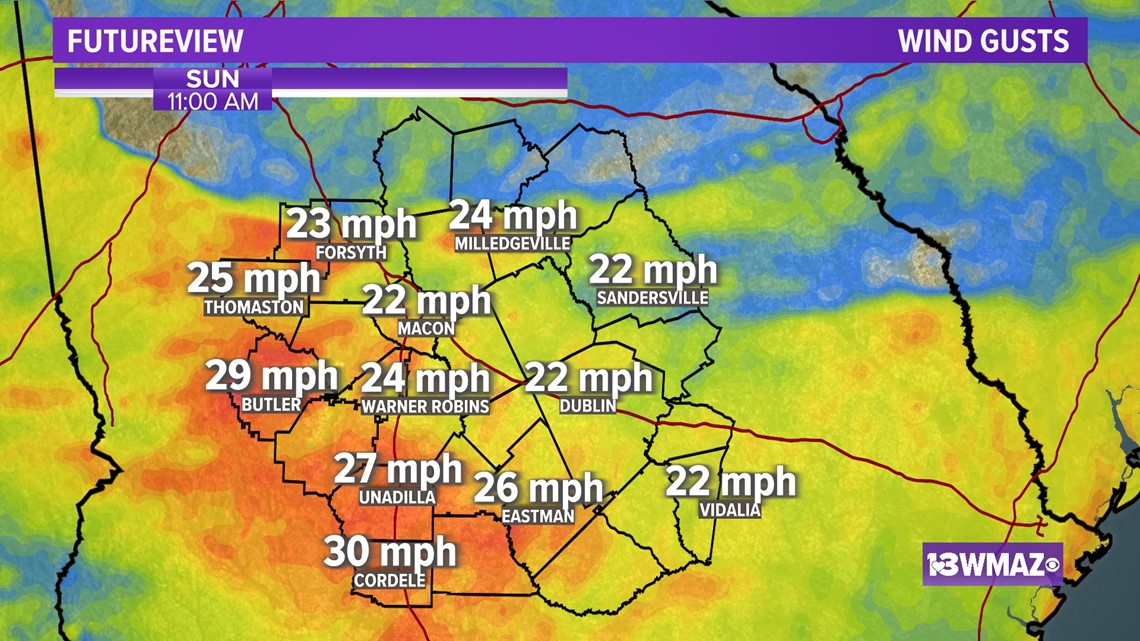 Remember to stay weather aware on Sunday. Turn on your 13WMAZ app alerts to receive the latest information.