PTC 3 continues to gain steam in the Gulf of Mexico and is likely to be an impact on our weekend. We are on the "dirty side" of the storm, so rain is likely both days this coming weekend.
More on PTC 3 in a second. First, humidity will be on the increase today as we begin to see the return of Gulf moisture. The showers and thunderstorms we see today are indirectly tied to PTC 3. High temperatures in the mid 90s.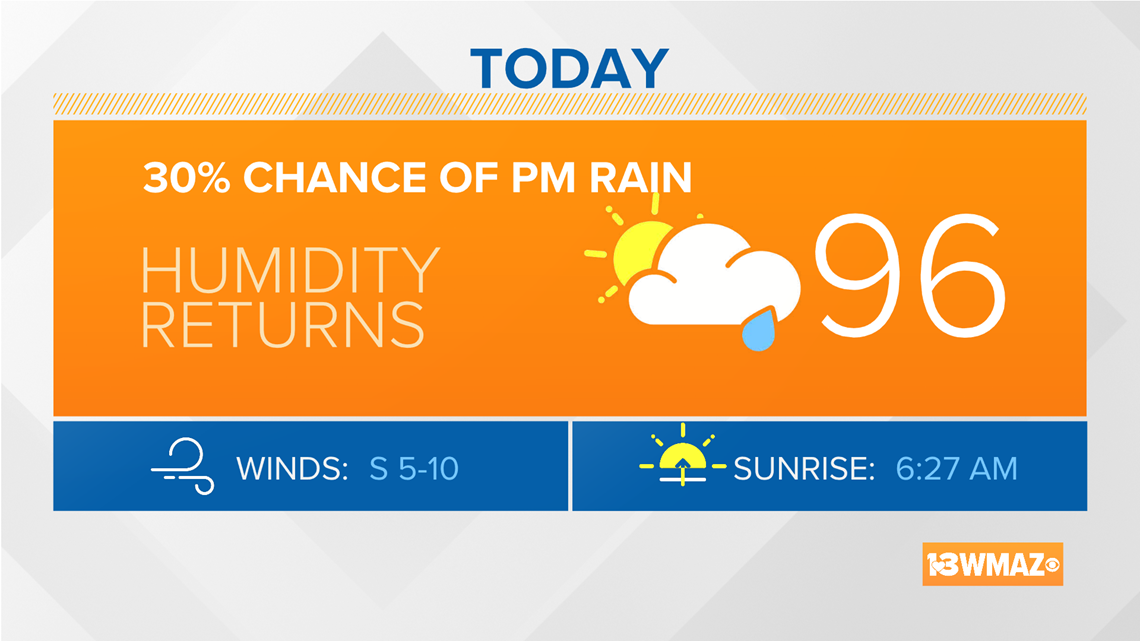 As we go into the evening hours tonight, some scattered showers and storms will be possible area wide.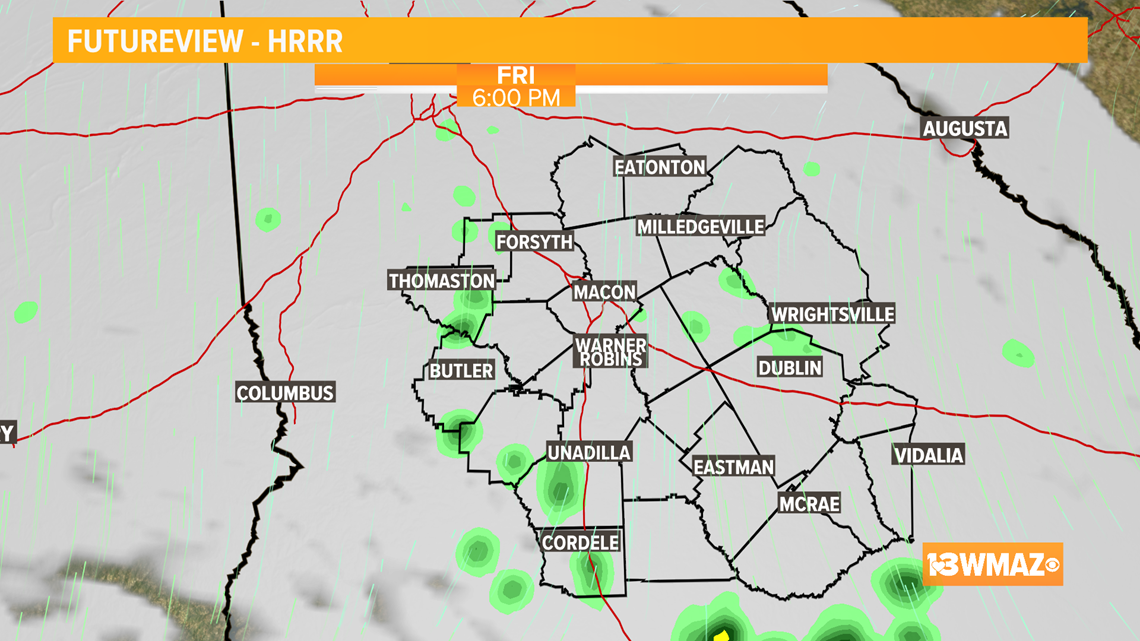 Once we get into Saturday, we will begin feeling the direct impacts from PTC 3. Widespread rain will begin late Saturday morning and into the afternoon hours.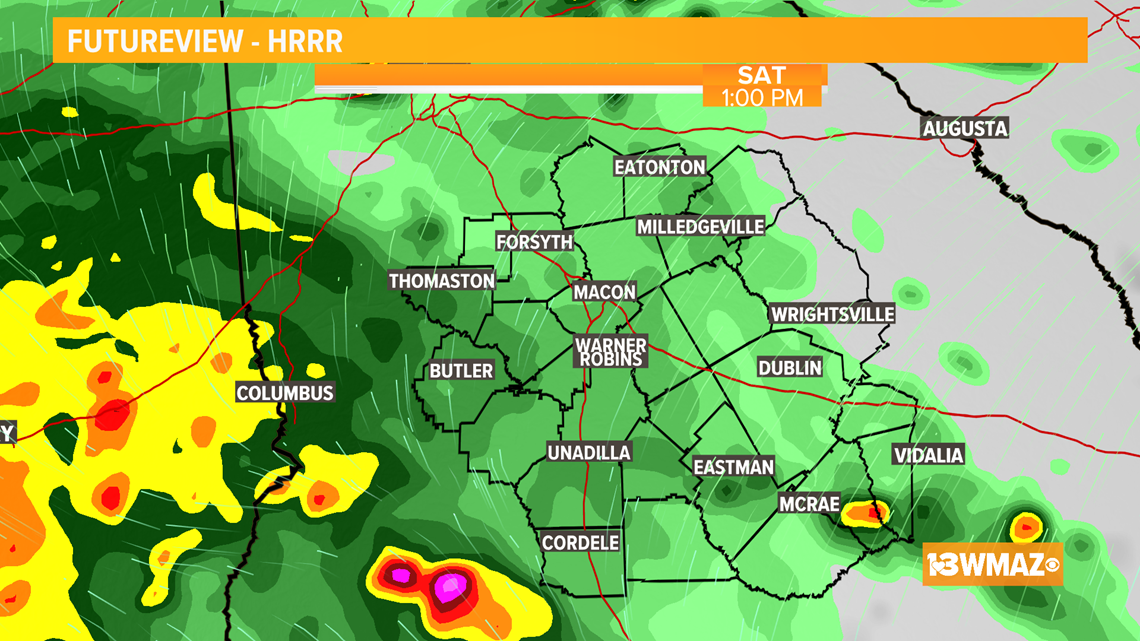 The rain will continue off and on through the night Saturday and into Sunday. Throughout the whole period, isolated cases of severe weather will be possible. Gusty winds will accompany rain on the "dirty side" of the storm, where we are. An isolated tropical tornado can not be ruled out of the picture.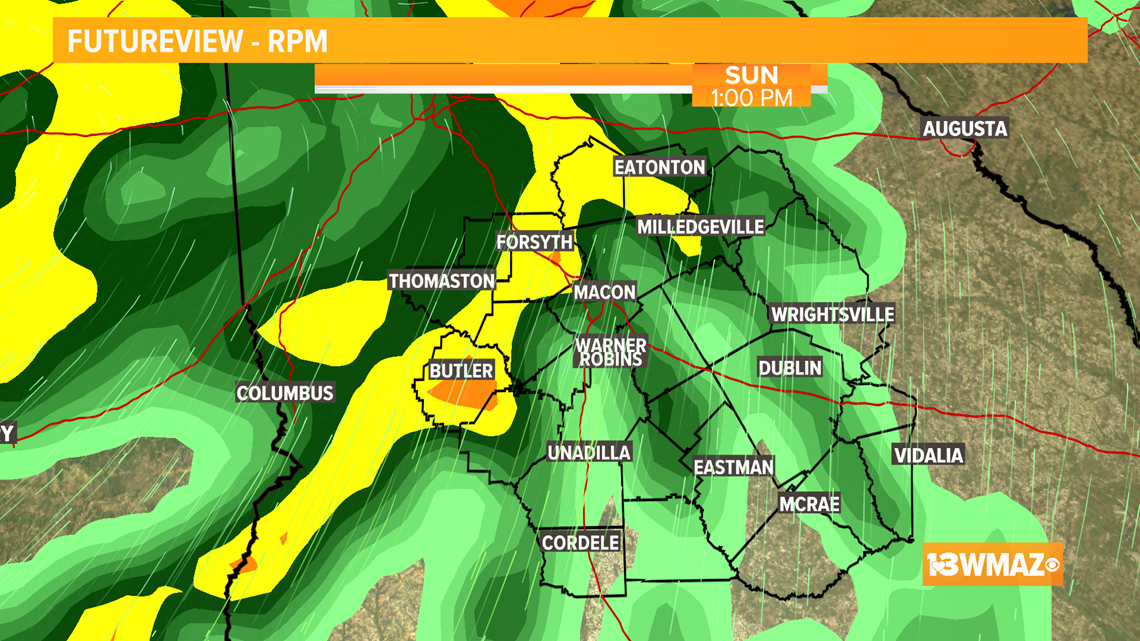 The National Weather Service has also issued a Flash Flood Watch for Bibb, Peach, Crawford, Macon, Taylor, Upson, Monroe, Jones, and Jasper Counties until 8 PM Sunday. 3-5" of rain is possible in these areas.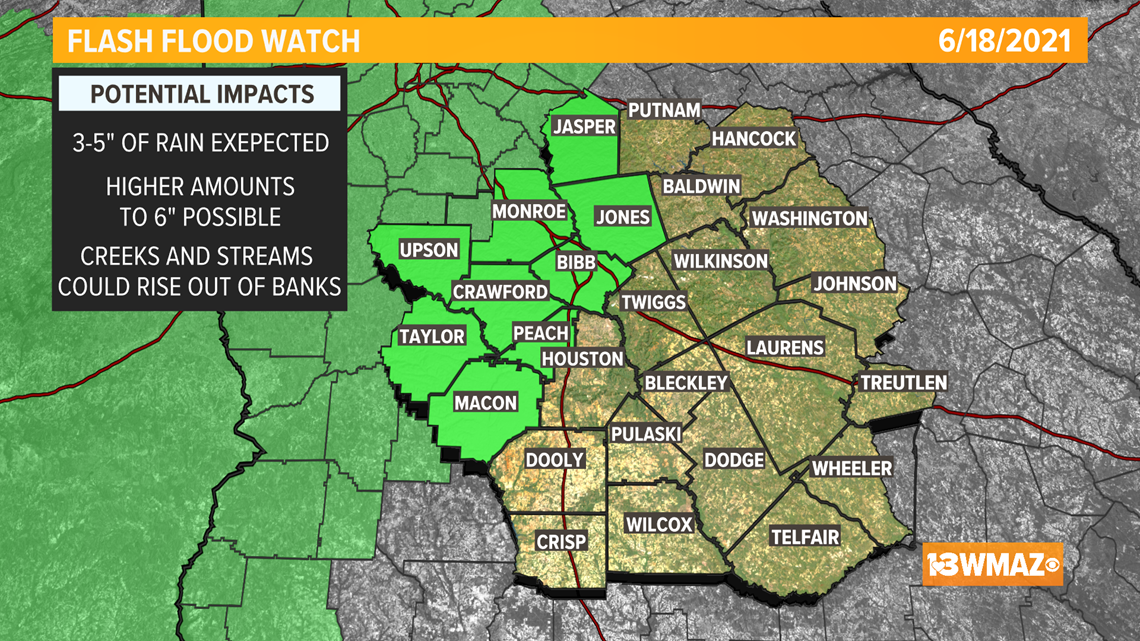 Potential Impacts look like this:
On and off heavier downpours and gusty wind will be possible starting Saturday afternoon through early Monday morning.
Isolated tropical tornadoes will be possible, depends how close to the center we are.
Be mindful of falling trees. We've see a lot of rain in some areas over the past 2 weeks, i.e. the ground is saturated.
Be sure to keep up to date with all of the tropical updates with 13WMAZ on-air or online.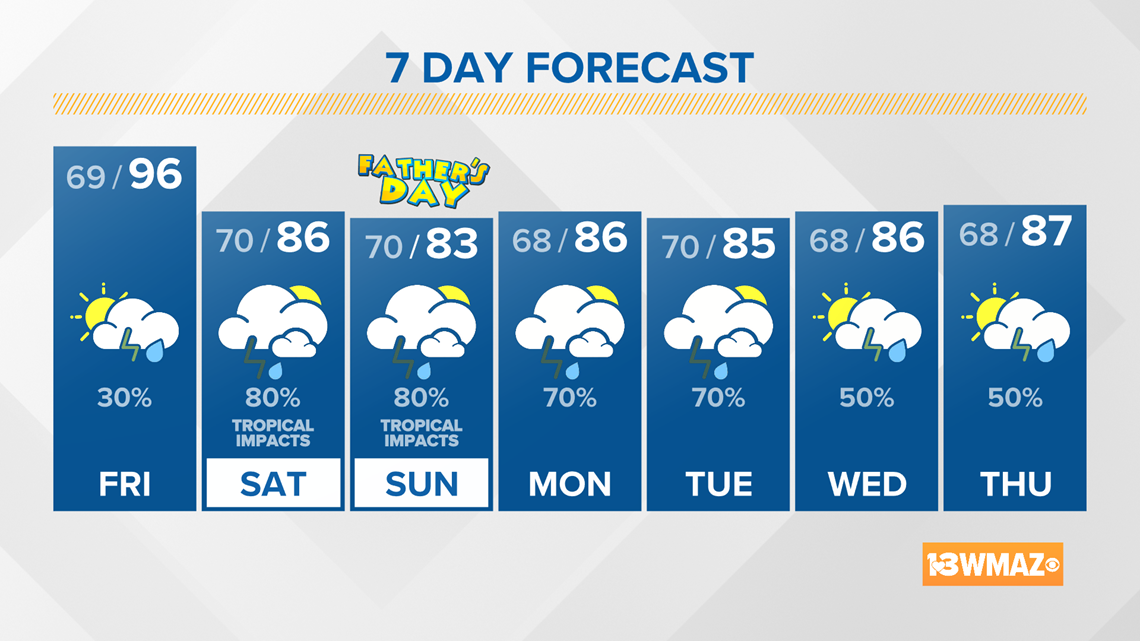 STAY ALERT | Download our FREE app now to receive breaking news and weather alerts. You can find the app on the Apple Store and Google Play.
STAY UPDATED | Click here to subscribe to our Midday Minute newsletter and receive the latest headlines and information in your inbox every day.
Have a news tip? Email news@13wmaz.com, or visit our Facebook page.