UPDATE: The National Weather Service has issued a statement that confirms the tornado's path.
They say it was an EF-0 with maximum winds of 80 mph, and that it was on the ground for around 7.6 miles.
They estimate that it began at 5:35 p.m. Wednesday and ended by 5:45 p.m.
It touched down near Sardis Church Road and Hartley Bridge Road, snapped and uprooted trees from Barfield Road to I-75 and damaged a church on Skipped Road.
From there, it moved east-northeast near Skipperton Road until it lifted east of Hawkinsville Road.
There were no injuries or fatalities reported.
-------------------
The National Weather Service confirms a tornado rolled through Central Georgia Wednesday afternoon.
PHOTOS: Central Ga. storm damage (November 7)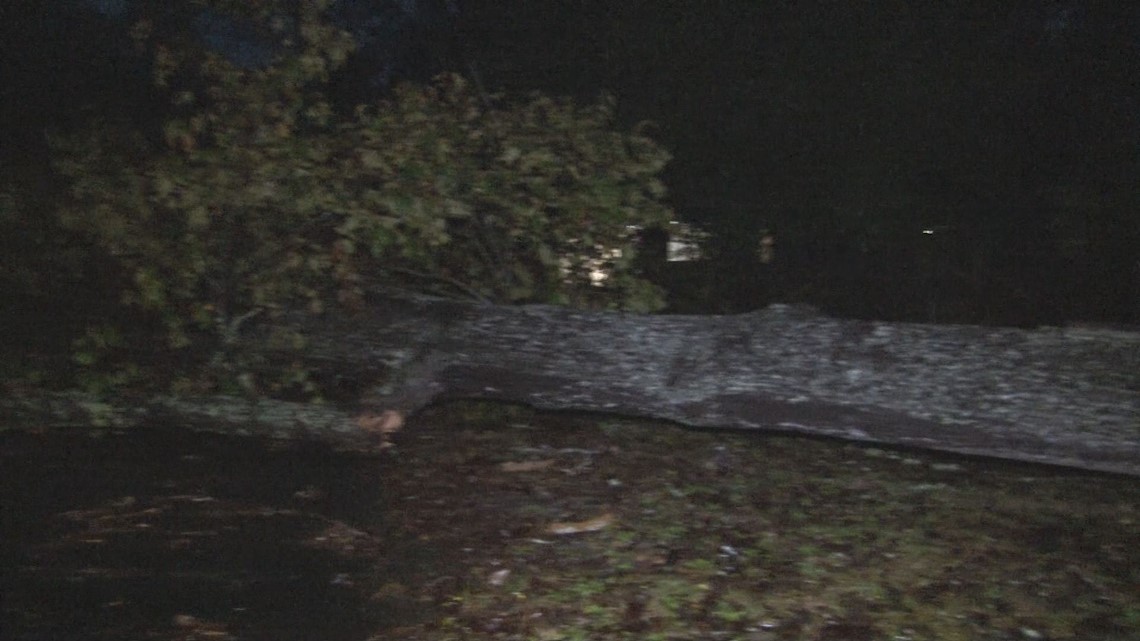 According to forecaster Nikole Winstead the tornado touched down in south Bibb. Winstead says the National Weather Service conducted a survey Thursday afternoon, but still need to analyze all damage reports. No information on the path, length or width could be confirmed at this time.
Damage was reported near Hartley Bridge Road and Sardis Church Road area, the awning of a church on Skipper Road was damaged and several trees were uprooted.
Several power outages were also seen throughout Central Georgia Wednesday afternoon.
More details about the tornado are expected to be released Friday.