HOUSTON COUNTY, Ga. — A lot of times farmers work under slim financial margins.
During Jimmy Carter's presidency, farmers went a long way to protest Congress's farm bill.
They went all the way to Washington, but they did it on their tractors.
It was called the Tractorcade, and there is a piece of that history that still exists. It is just sitting in a patch of grass in Houston County.
"He put a small heater in there and a CB radio and took off to Washington," Richard Andel, who owns the ancient wheels, said.
Andel is in his late 70s, and his dad joined the thousands of other farmers and drove their tractors to Washington D.C. to protest the farm bill.


"I think it took him about a week to ten days somewhere along there," Andel said.
Just imagine going about 15 miles an hour over 700 miles during the winter.

"He was like a lot of farmers they had loans and they just couldn't make it anymore with what the farm prices were," he explained. "[It] just got to the point it wasn't profitable."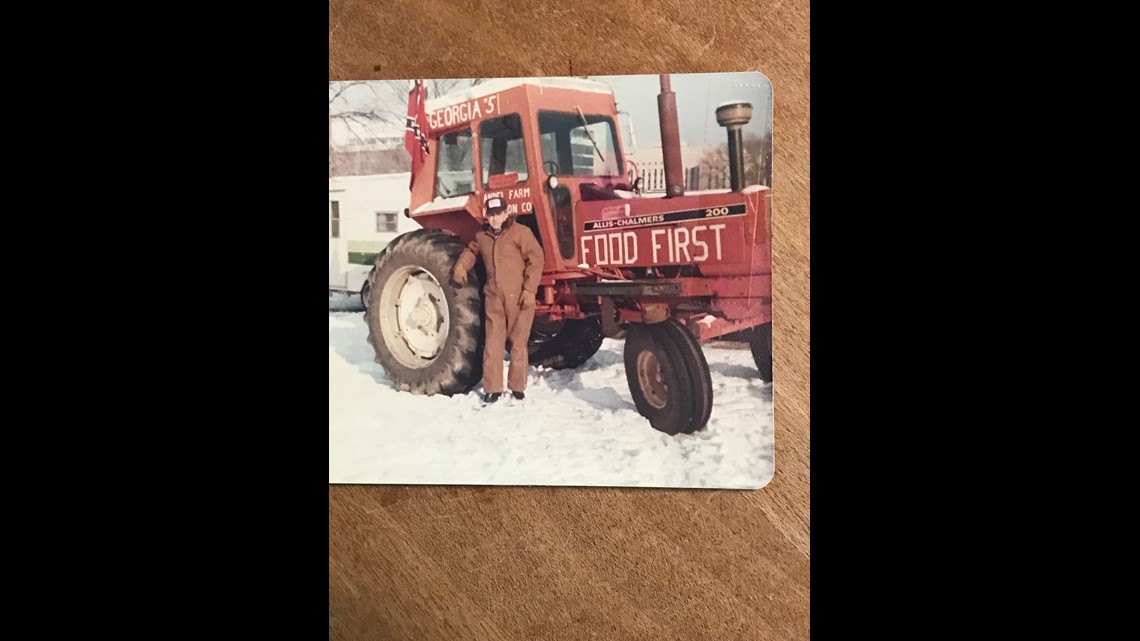 "They were getting 40% of what it cost to produce their crops most every crop you can name," Lancaster said.
Lancaster created all of the pages because that protest is personal.
"I told myself I wasn't going to get emotional," Lancaster said choking up. "We farmed since the dawn of time. We did."
His dad drove a tractor to Atlanta to fight for higher crop prices.
For now, the iron and metal sits on the land Andel owns. Back during the days of the protest, it was the land his dad owned.
He figures sometime soon he will donate this relic to a person who will also realize its importance to the history books.