'Do it for Chris:' Remembering Chris Johnson, 10 years later
On the field, his heart was dedicated to his position as defensive lineman, but it was his personality off the field that captured the hearts of Central Georgians.
Many in Central Georgia will never forget the raw emotion felt after the Northside High School Eagles won the 2007 GHSA state championship. The inspiration behind their victory was their teammate Chris Johnson, a former defensive lineman whose fight to win stretched beyond the gridiron. His parents say his strength still encourages them to fight on in their darkest moments.
"We were proud to be a part of the Northside family, and more importantly, proud to be Chris' parents," said Pat Johnson.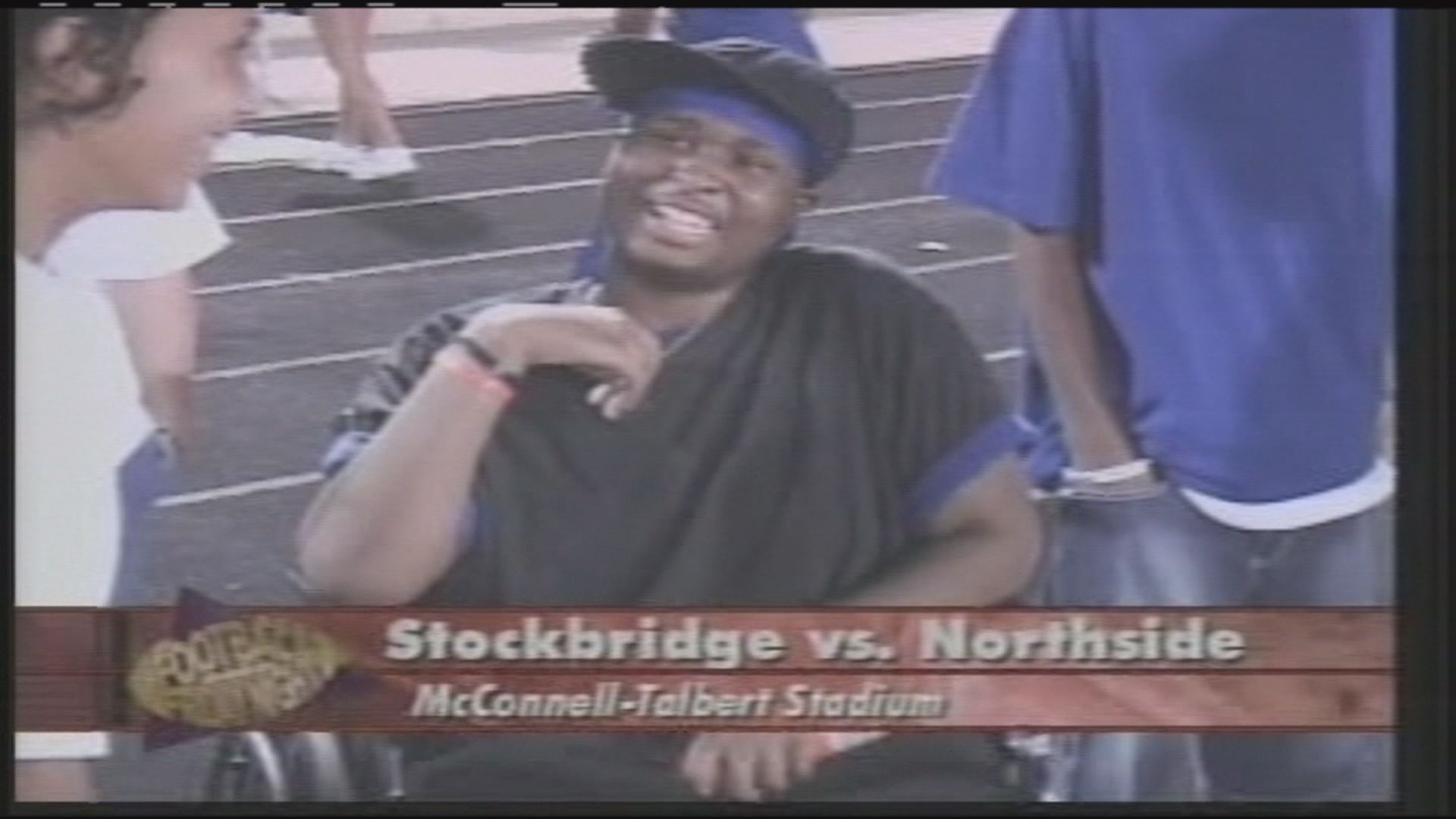 Chris Johnson was a gentle giant, a promising young player on the Northside football team, when he was diagnosed with leukemia just after his freshman year in high school.
"It was very traumatic, very heartbreaking, because that meant the end of his active playing. He didn't get to play again, but he did get a chance to follow the players, like the extra player, if you will."
During Chris' public battle with cancer, his football skills weren't on display, but he still sported his Eagles jersey, switching roles from player to cheerleader. Chris' parents said it was the Friday night atmosphere that he loved the most. "Friday is a whole different story. You're not his friend Friday night," Ovie Johnson said of his son.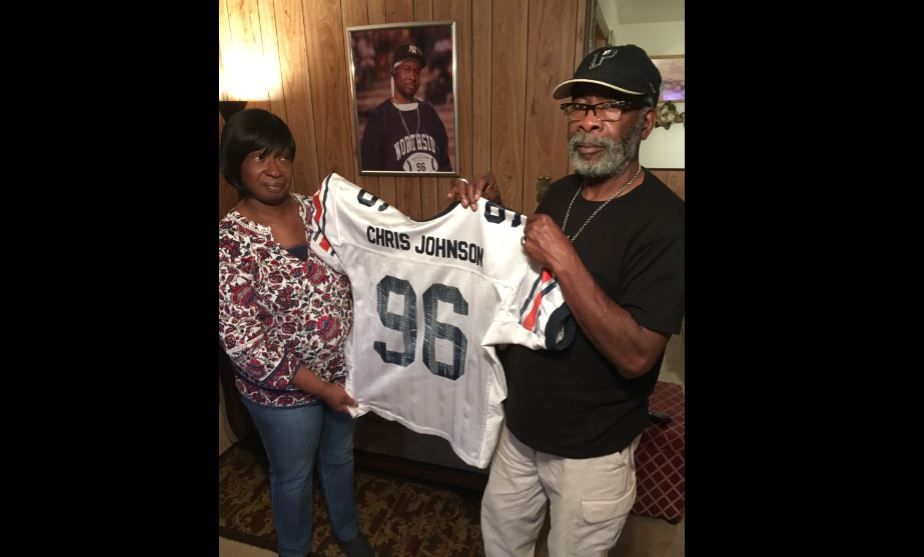 His smile, team spirit, and his determination to push forward gained him fans across Central Georgia despite the colors they wore. "No matter where they went to school or who he played against, come Saturday, they were his buddy again," said dad.
Pat Johnson said her middle son never met a stranger and, "His ties were to Northside, but he pretty much embraced everyone as his family -- the community of Warner Robins and Houston County were his family."
On June 14th, 2007, just two years after his diagnosis, Chris lost his battle to the powerful disease.
PHOTOS: Remembering Northside's Chris Johnson

"Chris was a young man of faith and he knew that the odds at sometimes seemed to be going against him. He always looked at me and said, 'Mom, it's gonna be alright. It's gonna be alright,' and with that in mind, that's how I've kept going," said pushing forward even as life dealt them another blow.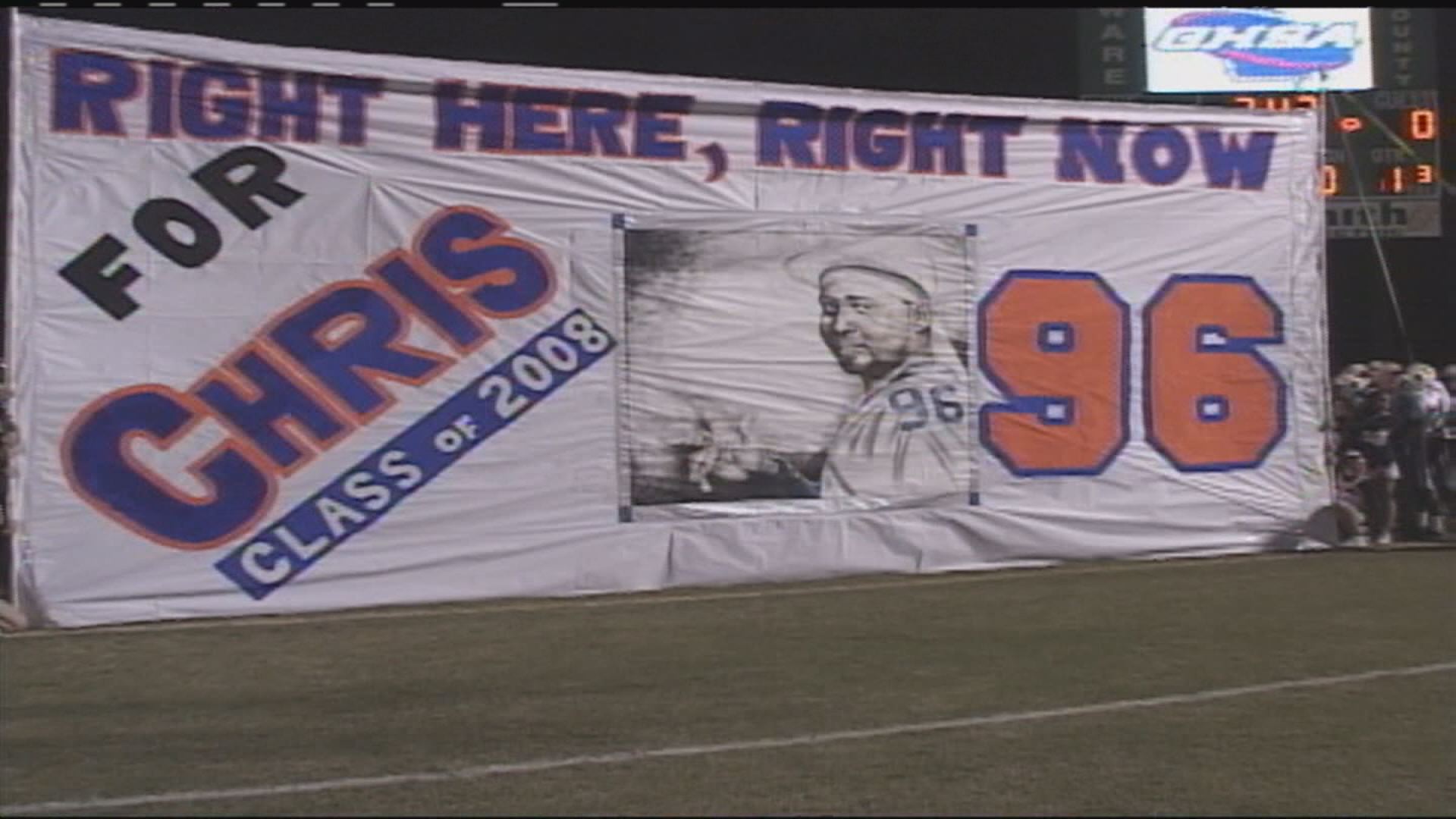 Pat Johnson would soon face her own battle with cancer. In January of 2014, she was diagnosed with breast cancer, only for it to return 3 years later.
Johnson says during her recent battle, she leaned on the example and strength Chris showed a decade before, working to keep his legacy alive.
It's a legacy his parents say stretches through the community. "When they find out I'm Chris' father, they look at me like I'm Elvis," chuckled Ovie Johnson. "People don't even know me, but they have heard the story about Chris.
It's a story of courage, compassion, and the will to persevere.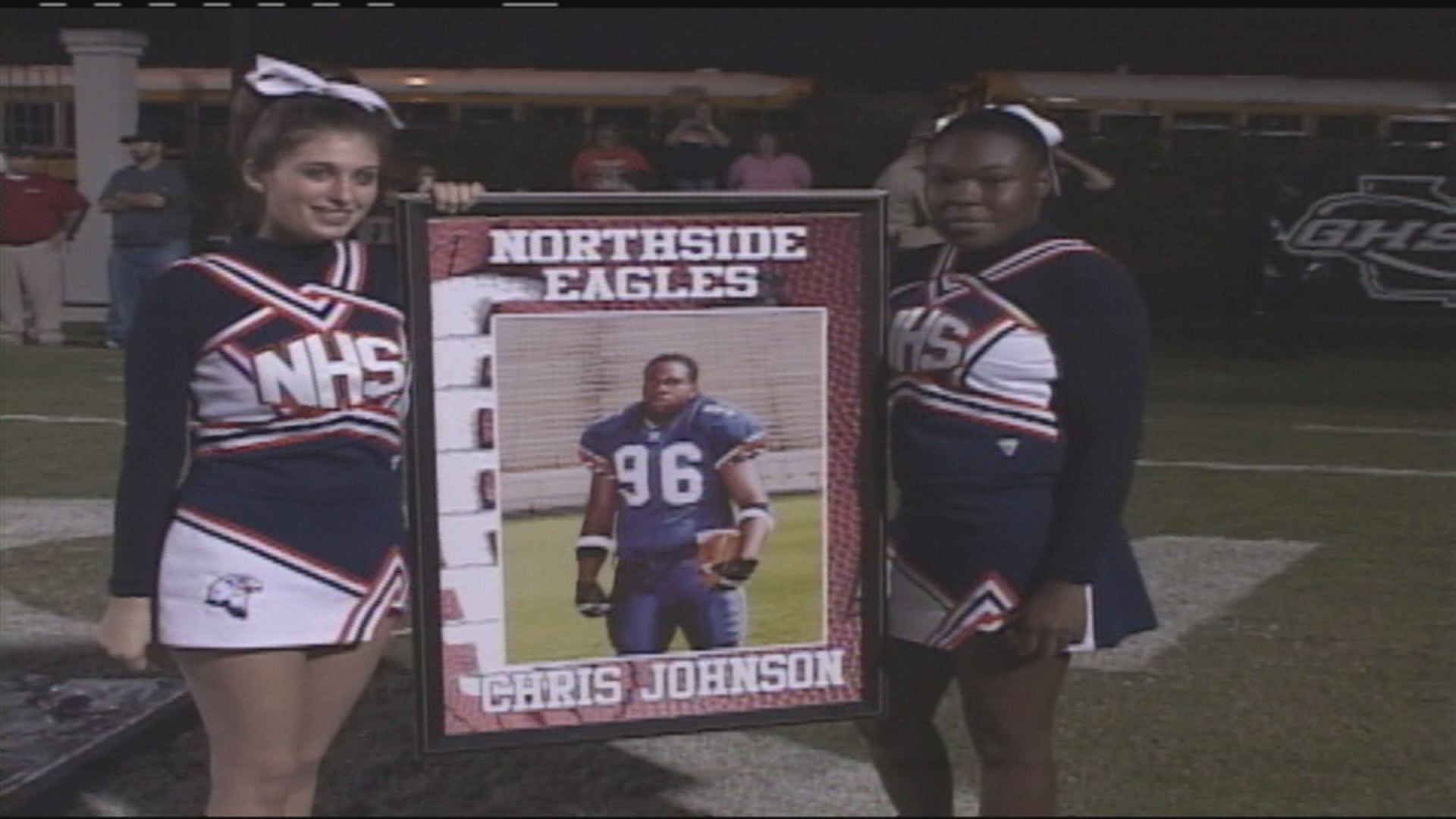 The Johnsons have worked to keep Chris' legacy alive through the Chris Johnson Scholarship Fund. The scholarship was established through Northside High School and awards a senior athlete with $500 to help with college expenses. Monetary donations of any amount can be made to the Chris Johnson Scholarship Fund and sent to Northside High School at 926 Green Street Warner Robins, Ga. 31093.