MACON, Ga. — Sunday was a beautiful and dry day. That will continue into Sunday night. Lows on Sunday will be below average again in the upper 50s.
Memorial Day will be lovely too, but isolated afternoon showers are possible. Highs will be a couple of degrees warmer than Sunday. It definitely will not feel like a typical Memorial Day because temperatures will be below average with moderate humidity.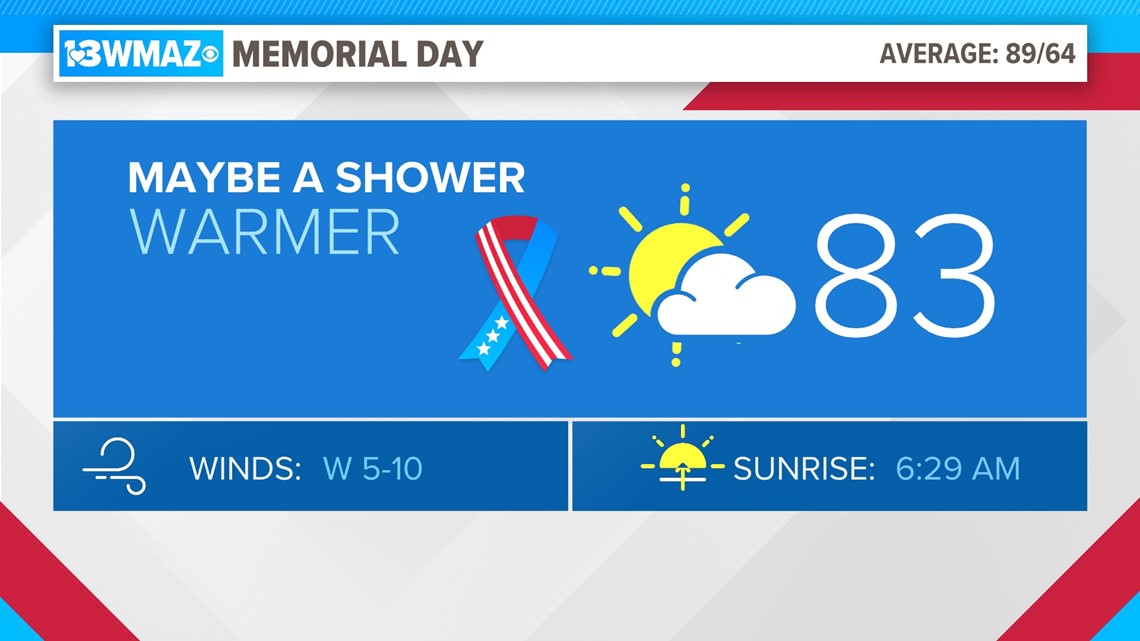 We will be on an increasing rain and temperature trend as we head throughout the work week, with highs in the mid 80s by Friday and thunderstorm development as early as Thursday.
Meteorological summer and Hurricane Season begins June 1st.
7 Day Forecast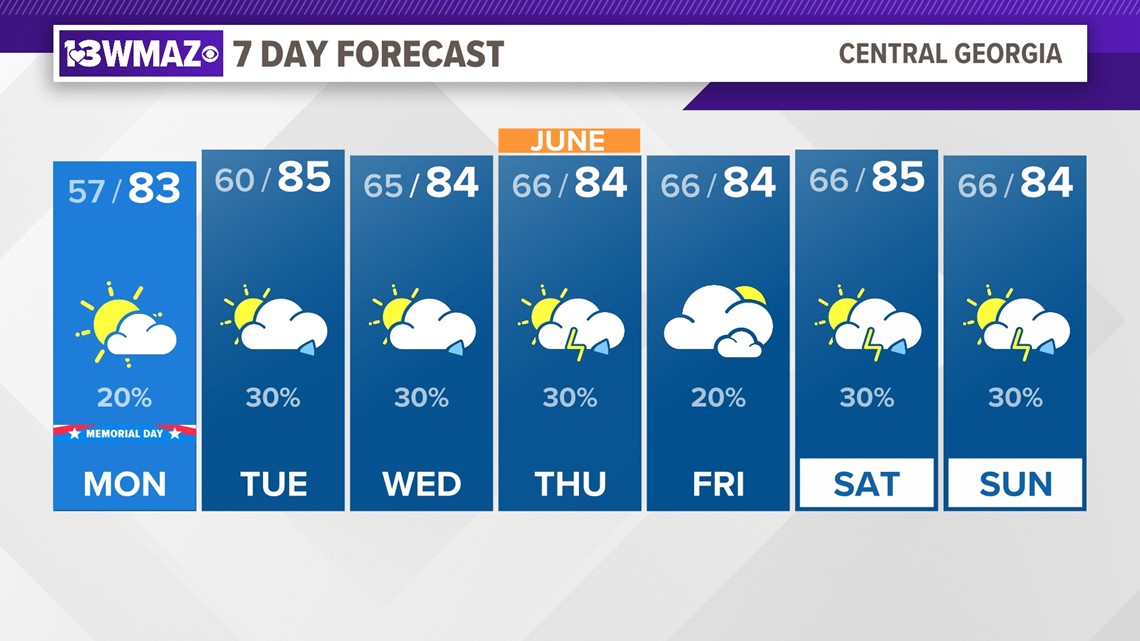 STAY ALERT | Download or FREE app now to receive breaking news and weather alerts. You can find the app on the Apple Store and Google Play.
STAY UPDATED | Click here to subscribe to our Midday Minute newsletter and receive the latest headlines and information in your inbox every day.
Have a news tip? Email news@13wmaz.com, or visit our Facebook page