MACON, Ga. — Humidity will rise on Wednesday with more clouds as well. The combination of the two will keep temperatures 3-5 degrees cooler than we got on Tuesday, in the low to mid 80s.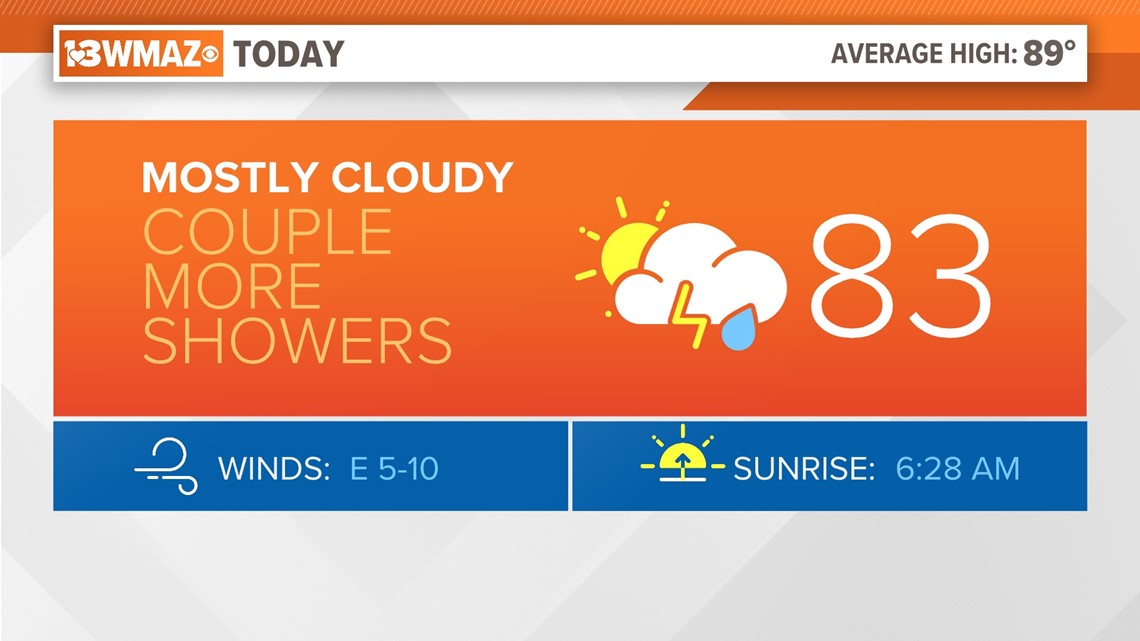 Dew point temperatures will be in the 60s this week - meaning we're not looking at widespread storms across central Georgia. We'll see mostly showers as thunderstorm energy will be hard to come by. Showers will be hit or miss.
These high temperatures are still below the average high of 89 for this time of year. We've been below average since May 17.
There will be great weather for the first Macon Bacon game of the season and for the Peach Festival! Rain chances and humidity will drop into the upcoming weekend, although temperatures will still be in the 80s.
We'll be closer to average by Tuesday of next week.
7 Day Forecast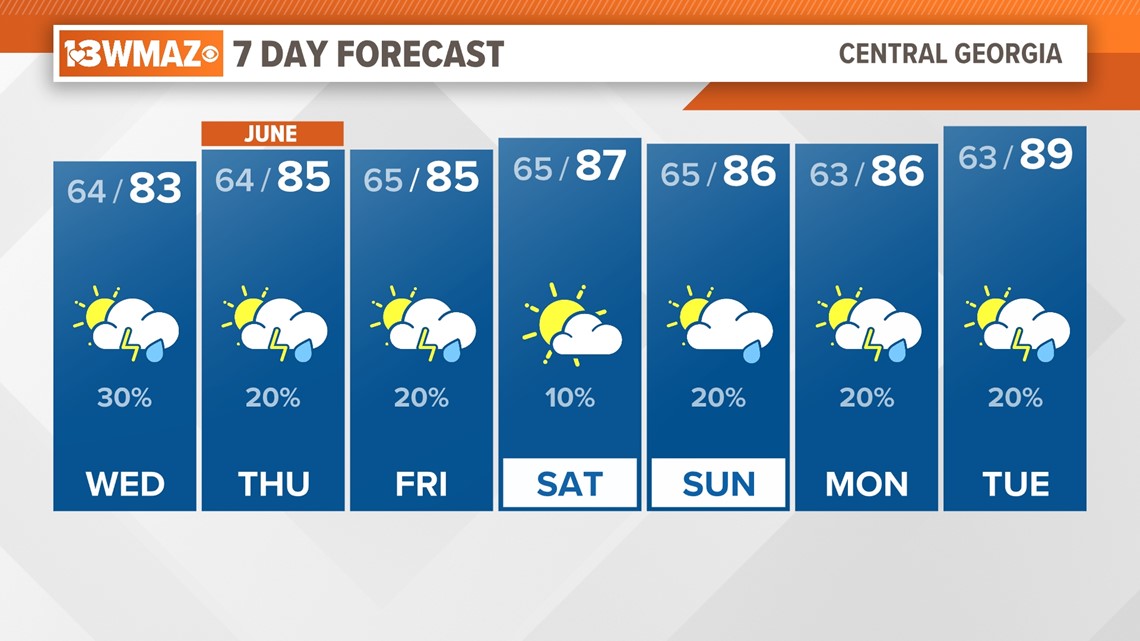 STAY ALERT | Download or FREE app now to receive breaking news and weather alerts. You can find the app on the Apple Store and Google Play.
STAY UPDATED | Click here to subscribe to our Midday Minute newsletter and receive the latest headlines and information in your inbox every day.
Have a news tip? Email news@13wmaz.com, or visit our Facebook page