Centerville — Update, 6:44 a.m.: According to GBI Special Agent in charge J.T. Ricketson, Perry Baggett is now in police custody. Baggett is being taken to Navicent Health for treatment. No word on his injuries.
Lieutenant Kent Bankston with the Houston County Sheriff's Office says the robot planted a charge at the door of the home. According to JT Ricketson, at 3:13 a.m. the charge blew the door open and officers fired tear gas into the home.
The suspect is still not in custody and is also not answering negotiators.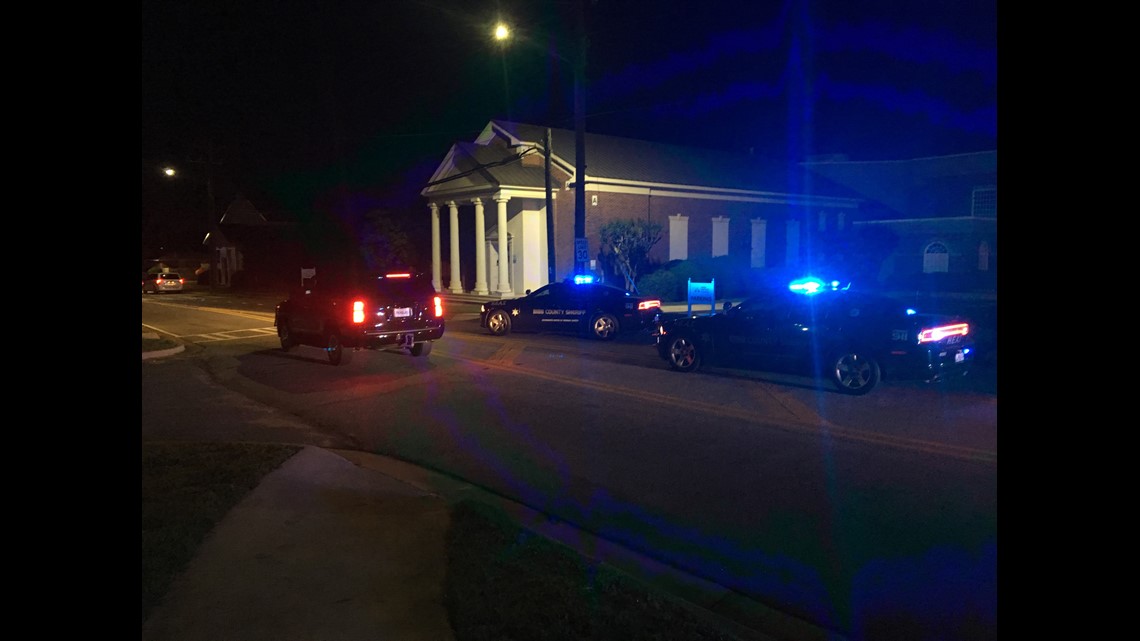 According to JT Ricketson, Houston County negotiators made multiple attempts to communicate with Perry Baggett. Ricketson says contact was made several times.
Corporal Jeremy Mashuga is out of surgery and doing well.
Ricketson says the GBI has a remote-controlled robot on scene equipped with cameras. It's being used to surveil the scene inside the perimeter established by law enforcement.
Baggett told negotiators that he is injured, says Ricketson. No word on how the injury was sustained or how severe.
According to Houston County Sheriff Cullen Talton, the suspect has been identified as Perry Baggett. He is still barricaded in the home.
Houston County Chief Investigator Jon Holland says the call came in as a domestic call about a man and a woman in the home. The woman left when the Houston County tactical team and the Warner Robins tactical team used a tactical vehicle to retrieve the woman from the yard. The woman is OK.
Houston County is leading the tactical operations and GBI Perry is leading the shooting investigation.
A man is barricaded in a home on Jeanette Place off of Vanessa Drive, according to JT Ricketson with the GBI. He says the suspect has fired multiple rounds at officers.
The scene is still active. Houston County, Warner Robins, and Peach SWAT teams are on the scene with Houston County leading.
The situation started as a domestic call.
Captain Billy Boney says the officer is in "serious but stable condition" from what appears to be a gunshot to the stomach.
According to Captain Ronnie Harlowe with the Houston County Sheriff's Office, a Centerville police officer has been shot. The officer has been transported to Medical Center, Navicent Health.
No word on the officer's condition.
There is a heavy police presence near Church Street and North Houston Lake Boulevard in Centerville.
We have a crew on the way and are working to get more details. We will update this story as we get more information.
Right now, we are asking anyone near to avoid the area.