February 2, 2016
The man shot and killed at a Macon gas station Tuesday has been identified as Jibri Bryan, a Mercer University basketball player.
Bryan, 23, of Savannah, was sitting in a car at Flash Foods at Forsyth and College streets when gunmen pulled up in a vehicle and opened fire on the car.
Bryan was pronounced dead at the scene. Another man, Jarvis Clinton Miller, 24, is being treated at Medical Center, Navicent Health in Macon with gunshot wounds. No arrests have been made and authorities have not released a motive.
The gunmen's vehicle was located in the 800 block of Orange Terrace at around 9 p.m. Tuesday night.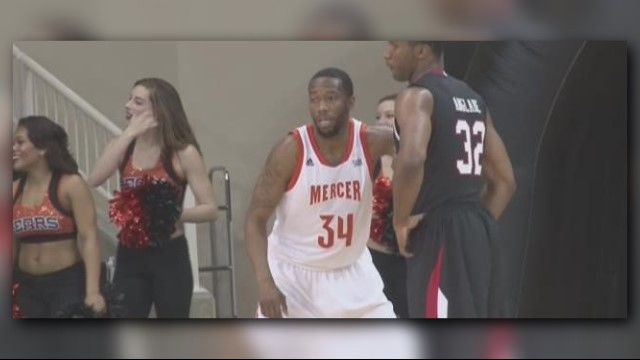 Mercer University President William D. Underwood has released the following statement:
"Tonight the Mercer community is grieving the tragic death of graduate student Jibri Bryan, who has been part of the University family for six years. Our thoughts and prayers are with the Bryan family."
Mercer University Athletic Director Jim Cole also released a statement:
"First and foremost, my heartfelt sympathy goes out to the Bryans. The Mercer athletic family is deeply saddened by Jibri's passing. Jibri was always cheerful and greeted everyone in the department with a smile. He will not only be missed by his basketball family but by all of us in the University Athletic Department."
Statement from Mercer University Head Men's Basketball Coach Bob Hoffman:
"Jibri Bryan was a special young man who was a great contributor to our team and did everything that was asked of him. He was important to us in every way. I loved him and cared about him from the very first time he was on our campus. We grew to be very close over the years. Our thoughts and prayers are with his special family."
The man who was killed was shot in the head while sitting in the driver's seat of a parked car in the store's parking lot, according to Bibb County Sheriff David Davis. The man who was wounded was sitting in the passenger seat.
The death is Macon's first homicide of 2016.