WILKINSON COUNTY, Ga. — UPDATE, 7:10 p.m.:
The two victims in the fatal crash have been identified as 35-year-old Ashley Bales Reed, who was the driver of the SUV, and her daughter, 13-year-old Summer Grace Matherly.
------
Two people are dead and four others injured after an SUV collided with an 18-wheeler in Wilkinson County.
According to coroner William Matthews, it happened Monday morning on Highway 441 near Highway 112.
He said the SUV carrying six people crossed the intersection and collided with the truck. The SUV got pushed off the road and caught fire.
Matthews said two people died, two were flown to hospitals by helicopter and two others were taken by ambulance.
2 dead, 4 hospitalized in Wilkinson County wreck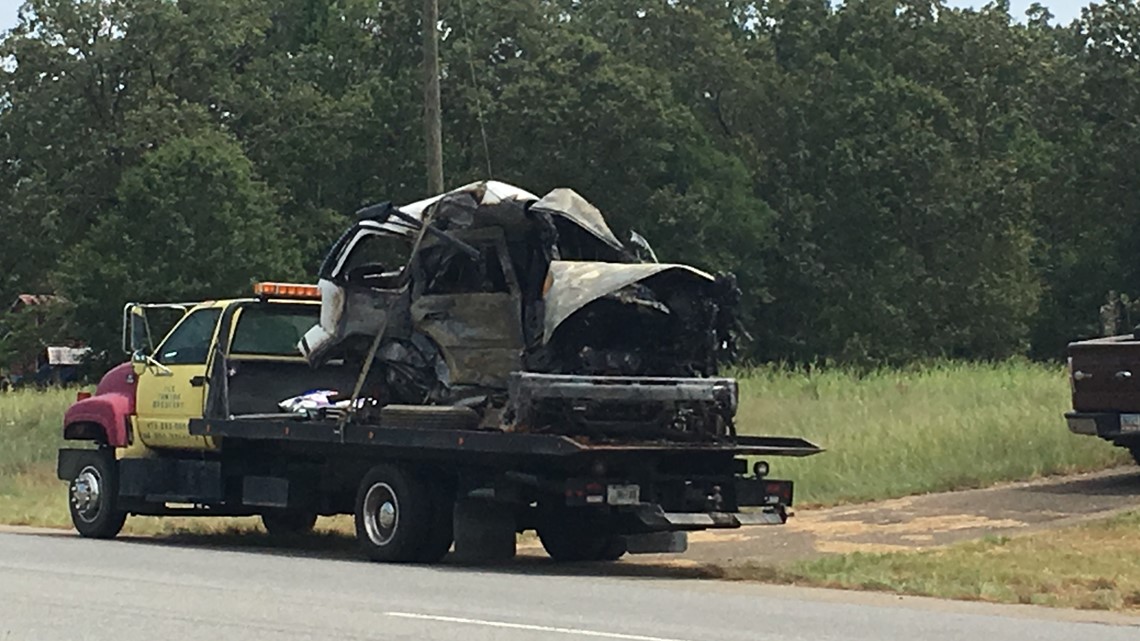 The victim's names have not been released.
The Wilkinson County Sheriff's Office says the Georgia State Patrol is investigating; 13WMAZ could not reach the state patrol for further information.
Drivers should find an alternate route to avoid significant delays.
This is a developing story and will be updated as more is available.
RELATED: 'A train? No, that's terrible:' Dodge County man commits suicide on train tracks
RELATED: Jones County authorities investigating if man ran into fire truck on purpose