BEAUMONT, Texas — A photo of a Beaumont United High School graduate in his cap and gown at his mom's gravesite is touching hearts all across Southeast Texas.
On October 25, 2022, DeShawn Martin lost his mom Trenisha Freeman after a long battle with diabetes.
"We knew it was gonna happen, just didn't know it would be this soon. She wanted to be here for him. She tried," John Martin said.
John Martin describes this photo as one of the hardest he's ever had to take, knowing his wife couldn't be there to witness his son's accomplishment.
The Martin Family has learned to lean on each other for support through this difficult time.

"My family, my brother and his nephew who is named Jonathan Martin he was the quarterback of Beaumont United, it was easier. Supporting on them and attending the football games," John Martin said.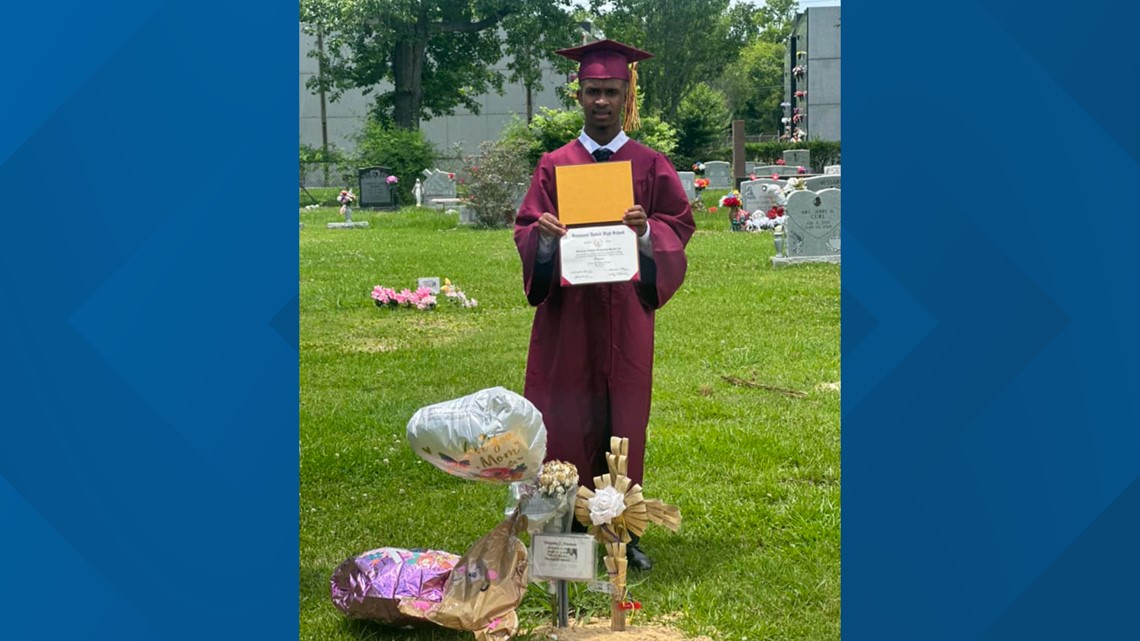 DeShawn Martin, who is the youngest of three kids, felt lost without his mother, but he continued to push through the grief to reach his goal of graduating high school.
On Saturday, May 20, 2023, Deshawn Martin walked across the stage at Ford Park.

John Martin says through life's obstacles, his son never lost sight of what mattered.

"It was a bittersweet moment, that his mother wasn't here to see it. So I was kind of holding back emotion at the graduation. So, I am just proud of him," John Martin said.

After the ceremony, the first thing DeShawn did was head to his mother's gravesite so that he could share this milestone with her.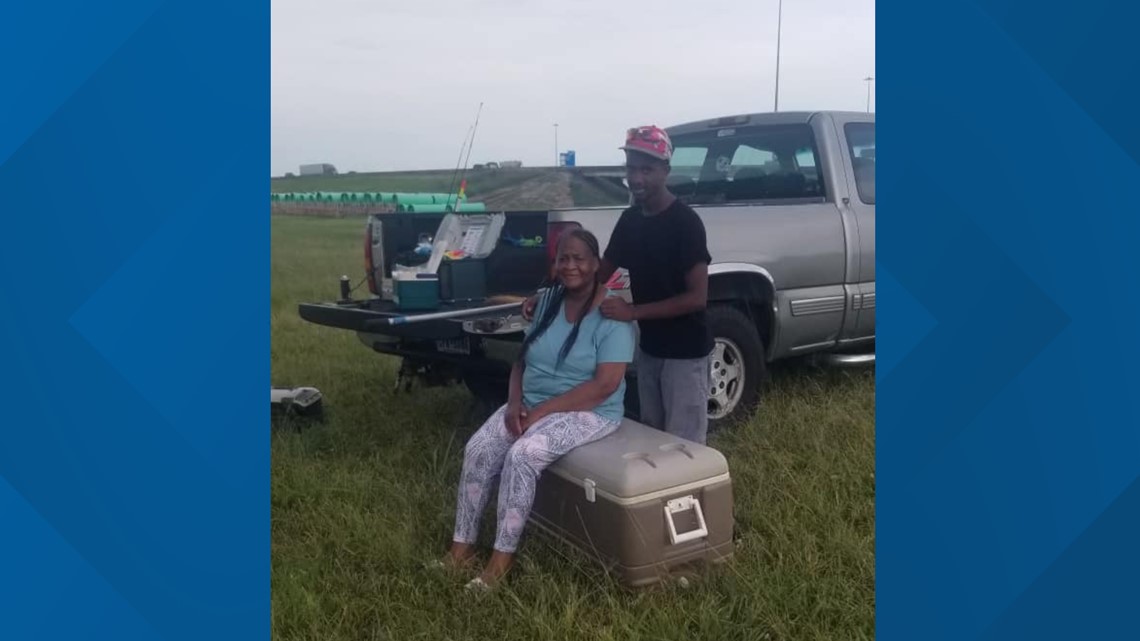 "It was hard for me to take that picture because I'm used to taking photos with us in it. Overall it was a sad day, but a good day as well," John Martin said.
As of Monday, the Facebook post made by John Martin of his son has over 800 shares and over 200 comments.
Also on 12NewsNow.com...