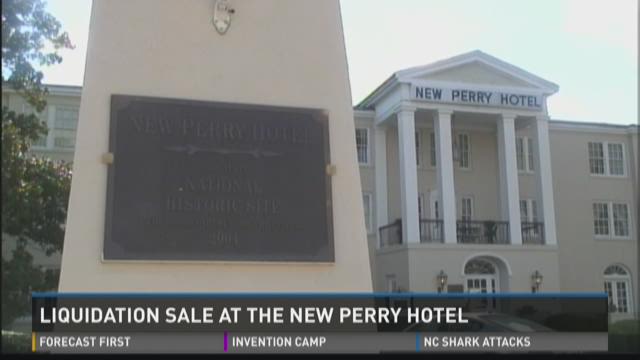 Next Friday, June 26th, you can buy your own piece of history at The New Perry Hotel.
The hotel, which is over 100 years old, is closed for renovation, but will open up a liquidation sale.
The hotel closed its doors on New Year's Day this year and new owners took over in late January.
According to a news release, the owners plan to renovate and refurnish the hotel and restaurant.
The sale will include, but are not limited to: artwork, mirrors, mini fridges, microwaves, head boards, bed frames, glassware, lamps, tables, chairs, rugs and books.
Owners of the property will be donating proceeds from the sale to two local organizations, Friends of Perry Animal Shelter, and the Perry Area Historical Society.
Sale hours are 7 a.m. to 6 p.m. on Friday, June 26th. The sale continues on Saturday, June 27th (7 a.m. - 6 p.m.) and Sunday, June 28th (1 p.m.- 5 p.m.).
The New Perry Hotel is located at 800 Main Street, Perry, Georgia.