13 Investigates: Bibb County Sheriff's Office estimates 30 minutes for average response time
The sheriff's office says they don't have a way of tracking average response time and that their estimate may be "conservative."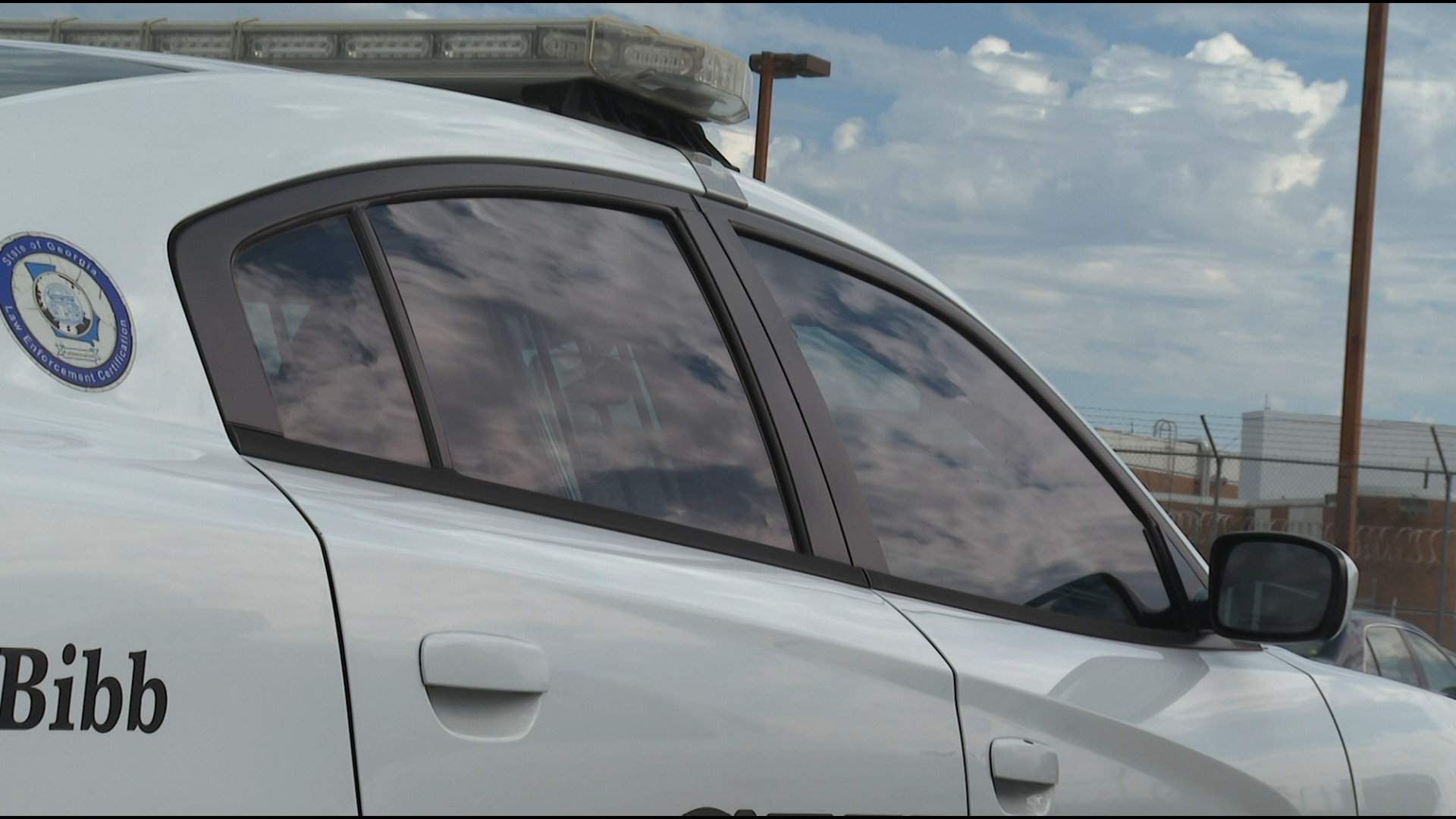 'They didn't dispatch somebody for 14 minutes'
:
Folks in Macon-Bibb County face that dilemma daily.
The 13 Investigates Team took a closer look on response time by pulling the reports on some cases viewers have shared with us. We've heard from you—waiting anywhere from two minutes, to two hours, to even two days.
The Bibb County Sheriff's Office has struggled for years with a lack of staffing. The issue is reflected in many of your complaints about long waits during an emergency.
But many of you say, deputies' response times in Bibb County are only getting worse.
Just after 1 a.m., on February 21, David Rogers got a call he says he won't ever forget.
His sister, Cynthia Berry, was likely dead. Her ex-boyfriend, Joey Fournier, got a ride from a friend. Fournier allegedly told the friend that he strangled Berry in her home in Macon's Barrington Hall subdivision. That news got back to Rogers.
"I realized it was likely true you always hold on to that hope -- maybe it's not true," Rogers said.
Bibb County records show a 911 call coming in at 1:33 a.m. about "unknown trouble" at the intersection of Fosters Green and Winchester Place.
Rogers didn't know his sister's new address because she had just moved into the home, but within minutes, he gave dispatch the exact location -- 309 Winchester Place.
All this while Rogers was a county away.
Major Brad Wolfe, who's over the patrol division, says dispatch didn't immediately relay the call to his deputies.
"They didn't dispatch somebody for 14 minutes," Wolfe said, look at the dispatch records on the case.
"Keep in mind, I had to go from west Monroe County to Bolingbroke, sit down on a couch and have a conversation for five minutes to tell my dad this disturbing news. Then travel the long way all the way to Barrington Hall," Rogers said. "I figured when I turned on that street that it would be lit up blue."
But it wasn't. It was pitch dark when Rogers and his father got to Berry's home.
"We were looking through windows, trying to see if we could see anything," Rogers said. "My mindset was, 'Can we get in this house to check on her?'"
Minutes later, the first deputies arrived on scene, Rogers said.
The sheriff's office says they responded at least 27 minutes after the first call of a possible homicide. Bibb County's system typically categorizes those calls as high priority.
When deputies managed to enter the home, they found Berry strangled to death in her home. Fournier was arrested two days later in Rome, Georgia. He faces a charge of murder in connection to Berry's death.
And there are other stories of slow response times.
In January, dispatch got a call of people blocking a man from breaking into a home and hurting his girlfriend again.
The man had reportedly grabbed her neck, but she got free and ran into a home on North Avenue.
It took 37 minutes for a deputy to respond. By then, the man had broken into the home and threatened the homeowner, according to the report.
On Christmas Day last year, neighbors called 911 when a home was burglarized. A Bibb County report says one neighbor even had video of the burglars in the act. Records show it took deputies two days to go to the home.
"They had broken in and everything was pretty much gone out of the house except some old family stuff," said Kurt Thurmond, who lives behind the home burglarized and alerted the homeowners.
Wolfe says a deputy told dispatch that they didn't need to visit the home or make a report on Christmas Day because the homeowner was away.
"He made a poor decision to the radio room," Wolfe said. "If there's a witness that has evidence, we're certainly going to respond. We can make a better report."
We asked the sheriff's office about their average response time. Wolfe says they don't compile the agency's average or individual's deputies' average time.
He gave an estimate but admitted it's probably on the low side.
WOLFE: If I had to say an average, I'd say our average response time is 30 minutes for any kind of call right now. Which we know that's not good. We know we want to do better," Wolfe said.
13WMAZ: Do you think 30 minutes is a conservative estimate? We know some cases taking hours.
WOLFE: Yes… it probably is conservative.
13WMAZ: What would you want to see that number be?
WOLFE: I would love for it to be you know 15 minutes for any kind of call or less depending on the severity of the call, but that's just not possible all the time.
So, what's being done to fix it? In April, the sheriff's office took over the dispatch center. Wolfe says he hopes this will streamline communication, getting deputies to scenes faster.
In terms of manpower though, Wolfe says patrol is obviously still understaffed. He says he couldn't provide an estimate.
13WMAZ requested for dispatch records on each of these incidents mentioned in the story.
However, Bibb County Sheriff's Office repeatedly refused to let us examine or obtain those records. 13WMAZ was able to confirm response times by initial incident reports and accounts from 911 callers.
As for how Bibb's response fares with others, we checked with other Central Georgia counties. Monroe County Sheriff Brad Freeman says their dispatch system reports that their average response time to any call, from high to low priority, is at 18.15 minutes—almost half of Bibb County's estimate of 30 minutes to any call.