MACON, Ga. — UPDATE: Sunday, 5 p.m.
Macon-Bibb County says Crystal Lake Apartments will remain closed Sunday night.
A release says contractors said their repair work would not be completed on Sunday.
The release also says some community groups have come together to help evacuees pay for hotel rooms.
If you'd like to donate funds for hotel rooms or supplies for evacuees, contact Dominique Johnson at 478-227-0796 or Sheknita Davis at 478-254-0060.
---------------------
Last night, people living in the high-rise and mid-rise building at Crystal Lake were forced to leave when Macon-Bibb city officials and the fire department said the building were no longer safe to live in.
RELATED: 'I had no idea it was this bad:' Tenants ordered to evacuate from Crystal Lake Apartments
Since the Salvation Army is only a night time shelter, Macon-Bibb opened Memorial Gym off Long Street for the 70 displaced tenants to stay.
"The whole situation is just crazy. It's just really a surprise. It all happened so fast, but it could be a blessing in disguise," says Crystal Lake tenant, Kiana Yates.
In addition, the American Red Cross is providing cots and the Salvation Army is giving meals for the evacuees.
Yates says she would have no where to go without help from the county.
PHOTOS: Crystal Lake Apartments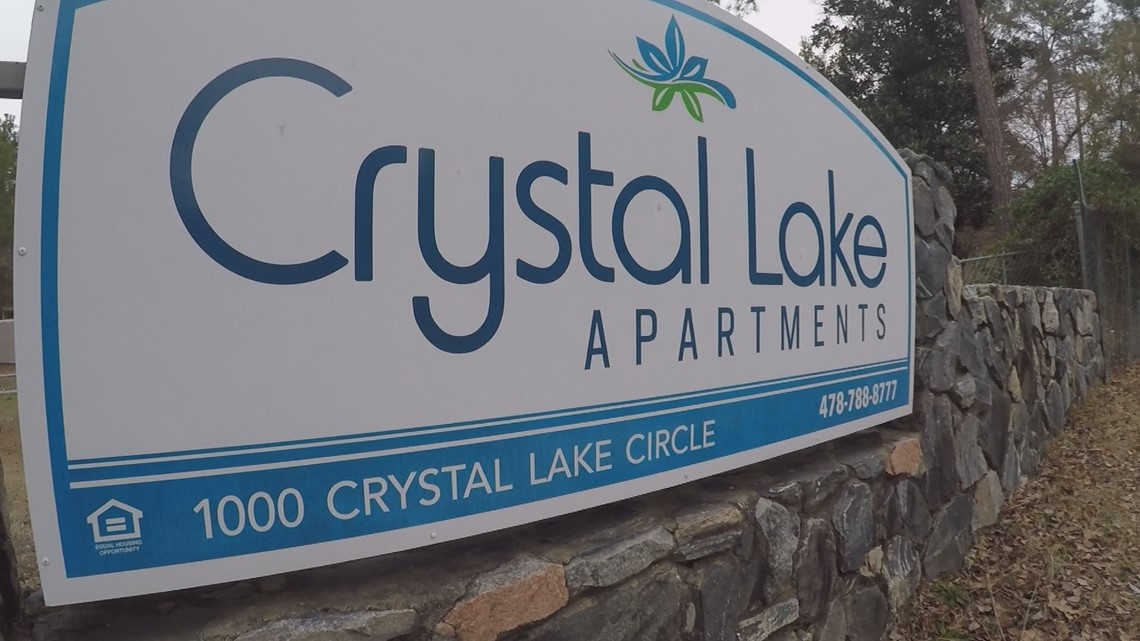 "Even people that don't call me their family. I'm thankful for everything that anybody's doing," Yates said.
RELATED: 'I have never wanted to leave a place as bad as now:' Crystal Lake apartments still without power and water
Macon-Bibb Spokesperson Chris Floore says the city wanted to make the temporary move from homes as comfortable as possible.
This allows folks more space to hang out while the apartment complex corrects the issues.
"We wanted to give everyone at Crystal Lake that was displaced a good and safe location for them to come in, they can charge their phones, they can get food, some snacks, lunch, while they wait for the apartment to be fixed," said Bibb County EMA Director Spencer Hawkins.
Floore says that contractors will be working through at least Sunday and the earliest inspectors can approve the complex for folks to move back in is Sunday morning.
But for now, evacuee Travis Gates says he appreciates the food, a warm place to go and the community sticking together.
"We have to take everything one step at a time, and everybody, like I said, coming together and pass information," Gates said.