MACON, Georgia — The Macon Bacon held a private tasting for six new bacon-themed items that will be added to the concession menu this season.
The new items? Bacon topped pulled pork, bacon loaded mac 'n' cheese, bacon loaded fries, six degrees of Kevin Bacon, bacon lined hot dog.
Most of the new items are self-explanatory, but here's the answer to the burning question everyone will have after getting seeing a lost of the new items.
Six bacon-themed items added to Macon Bacon menu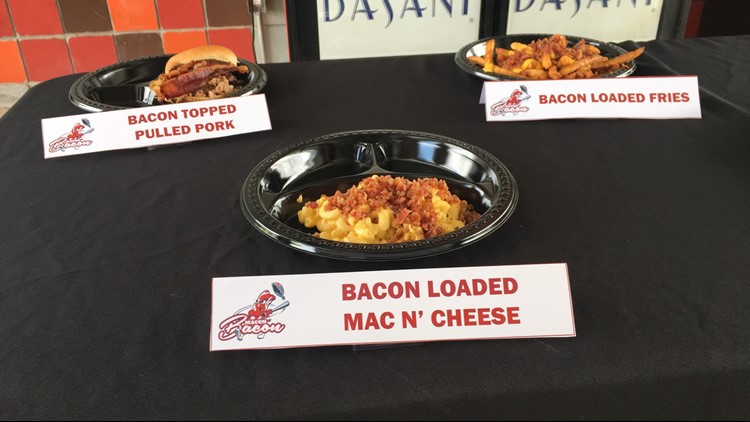 The six degrees of Kevin Bacon is the team's new signature sandwich. It starts with a hamburger or chicken patty with barbecue sauce, two strips of bacon, a scoop of pulled pork, macaroni and cheese, bacon bits, and more barbecue on top. In addition, the sandwich comes with a bed of fries.
The Macon Bacon season starts at the end of the month.