WARNER ROBINS, Ga. — Summer's almost ending, which means it's time for a new wardrobe. But, before you head over to Goodwill to donate anything, stop by local non-profit Genesis Joy House for a referral card.
The organization is a shelter for unhoused female veterans. It provides transitional housing, career training, mental health counseling, life skill classes and education programs.
These programs helps put these homeless veterans back on the path to independence. They do it all in a safe space where they can heal and have the opportunity to rebuild their life.
Each referral card, along with your Goodwill donation, will turn into a $50 voucher one of Genesis Joy House's participants can use when they graduate from the program.

"Fashion is a good way to express things that are just hidden," Youth Ambassador Seniya Williams said.

It's also a way to express your own identity and personality. That's just one of the reasons why the local nonprofit is collaborating with one of the nation's biggest thrift stores: Goodwill.
"When you have these two wonderful orgs, Genesis and Goodwill industries of middle Georgia partnering together, there's so much magic there that can happen," Sarah Clark, from the Genesis Joy House marketing team, said.
It helps the organization get more people on their feet.
"And it just makes sense for us to work together in helping to fight homelessness and job readiness," President Mandy Hazelton said.
Hazelton has served as president at Genesis since 2021, after retiring from 20 years of service in the Air Force. She says that Genesis Joy House is funded by donations, sponsorships and grants.
She knows that life as a veteran isn't easy and it makes community outreach for her nonprofit very important.
"We depend on the community to keep our program going," she said.
Since the voucher program began Monday, you can help those in need, too.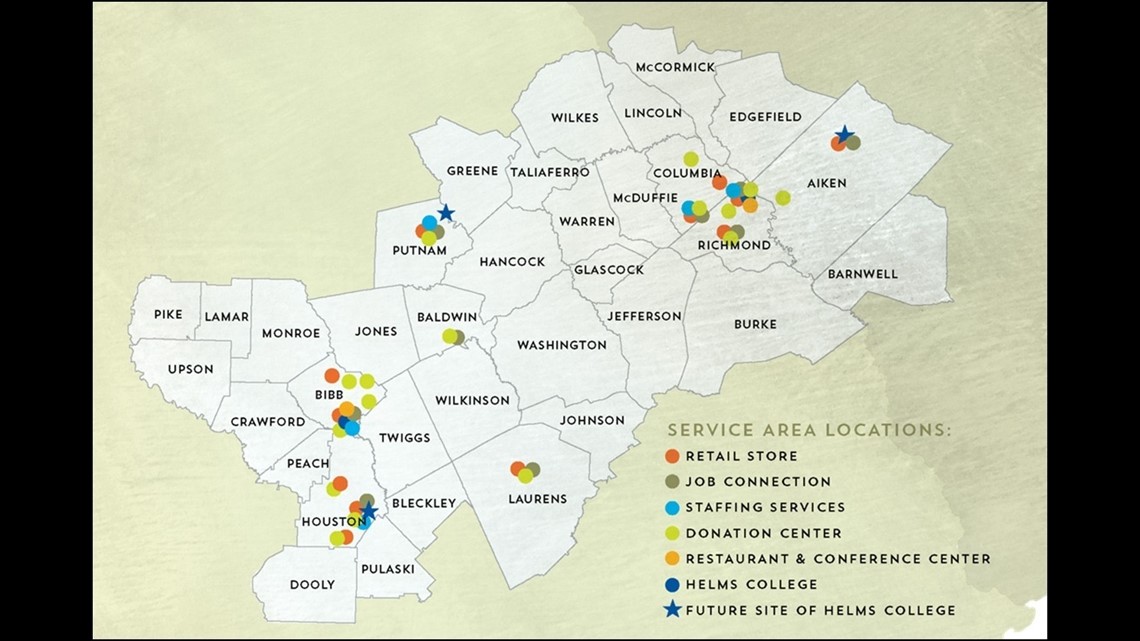 The "joy" of the organization stands for Jesus, others and yourself.
Surrounded by scripture and bible verses, Williams says the organization operates in the name of Jesus.

"His love, showing that love to others, I think that really signifies the love of Jesus," she said.
That's why Clark says the partnership between Genesis and Goodwill is important.

"They both have the same goals and missions," she said, "which is helping those in need by giving them a hand up rather than a handout."
The program is ongoing until further notice.
"We can do it in the fall and then come back and then you have more to donate," Hazelton said. "Just gather your things up and just keep bringing them. We'll make sure that that gets over, even if you bring them here and we need to take them to Goodwill ourselves, we'll do that as well."
So if you pick up your referral card from Genesis, you can make that Goodwill donation go further and directly help those who need it.